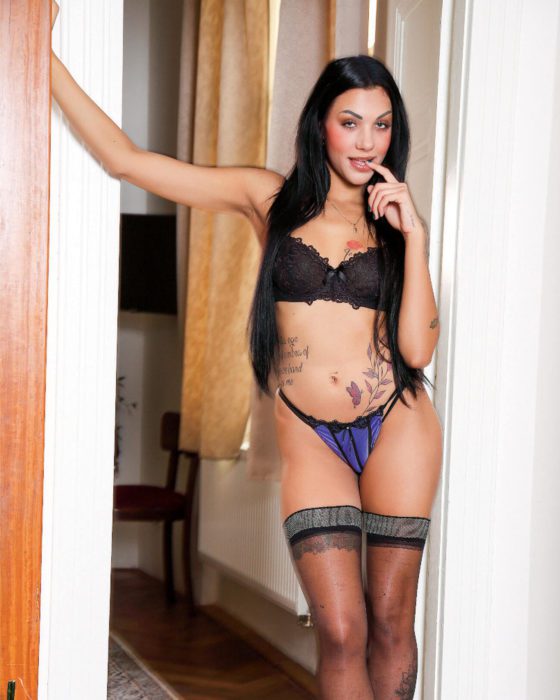 "I fantasize about being eaten out by a woman with very large breasts."
About Adelle Sabelle
"I love happy endings" is the perfect revelation to get this month's revue started. Hailing from Svitavy, Czech Republic, 23-year-old Adelle Sabelle is an erotic masseuse and over-the-top XXX performer. The 5-foot-8 Eurobabe, who's big on "eating good food" and "buying sexy lingerie," has a penchant for multiple sexual partners and being splattered with jizz. "I want to be the most daring girl in porn," Adelle asserts. "Am I a slut? Am I a nympho? Truth is, I'm a former hairdresser who loves dick and making men come—all over me!" With a pair of bukkake vids on her résumé, totaling more than 100 loads, and a passel of DPs, there's no telling what Adelle will do next. But there's no denying that she is provocative and witty. Thank you, Google Translate. "I hope I've rubbed your readers the right way," Adelle quips.
---