ZAHRA'S VITAL FACTS
HOMETOWN: Sydney, Australia
AGE: 32
HEIGHT: 5-7
MEASUREMENTS: DD
FAVORITE POSITION: Squirting in your mouth
TWITTER: @ZahraStardustZahra Stardust is the 2014 Feminist Porn Awards Heartthrob of the year, 2014 Australian Adult Industry Awards Best Porn Actress and 2012 Eros Shine Awards Best Adult Star. She is an Australian Penthouse Pet and Ph.D. candidate, writing her dissertation on the legal regulation of pornography. Her films combine art, porn and politics and have been screened at festivals around the world.
---
I am lying on a sofa in a custom pink latex cincher. My rubber halter is pulled down to let my breasts spill out, and my seven-inch heels are digging deep into the cushioning. The sweet smell of Madison Missina lingers above me, and I feel her soft blond hair brush against the nape of my neck.
We are on the set of the 3D production Blonde, and Madison has me undressed and undone and is holding an Hitachi on my clit. As part of the #SafeSexIsSexy campaign, we are using barriers. We take delight in making dams sexy, getting closeups of labia as I drizzle saliva across the translucent latex and filming Madison as she slides a condom over my glass strap-on cock with her mouth.
Madison and I have something in common: We are both stellar squirters. We move through the scene in anticipation of how we can incorporate an extravaganza of double gushing—for the viewers' pleasure and for ours. The coordination excites us. I feel her gloved fingers inside me and the texture of her thigh-high PVC boots beside me as my climax builds. My heart rate quickens, I brace myself and squeeze—and squirt directly at the cameraman. Wow, I think, I can't wait to see what this looks like in 3D!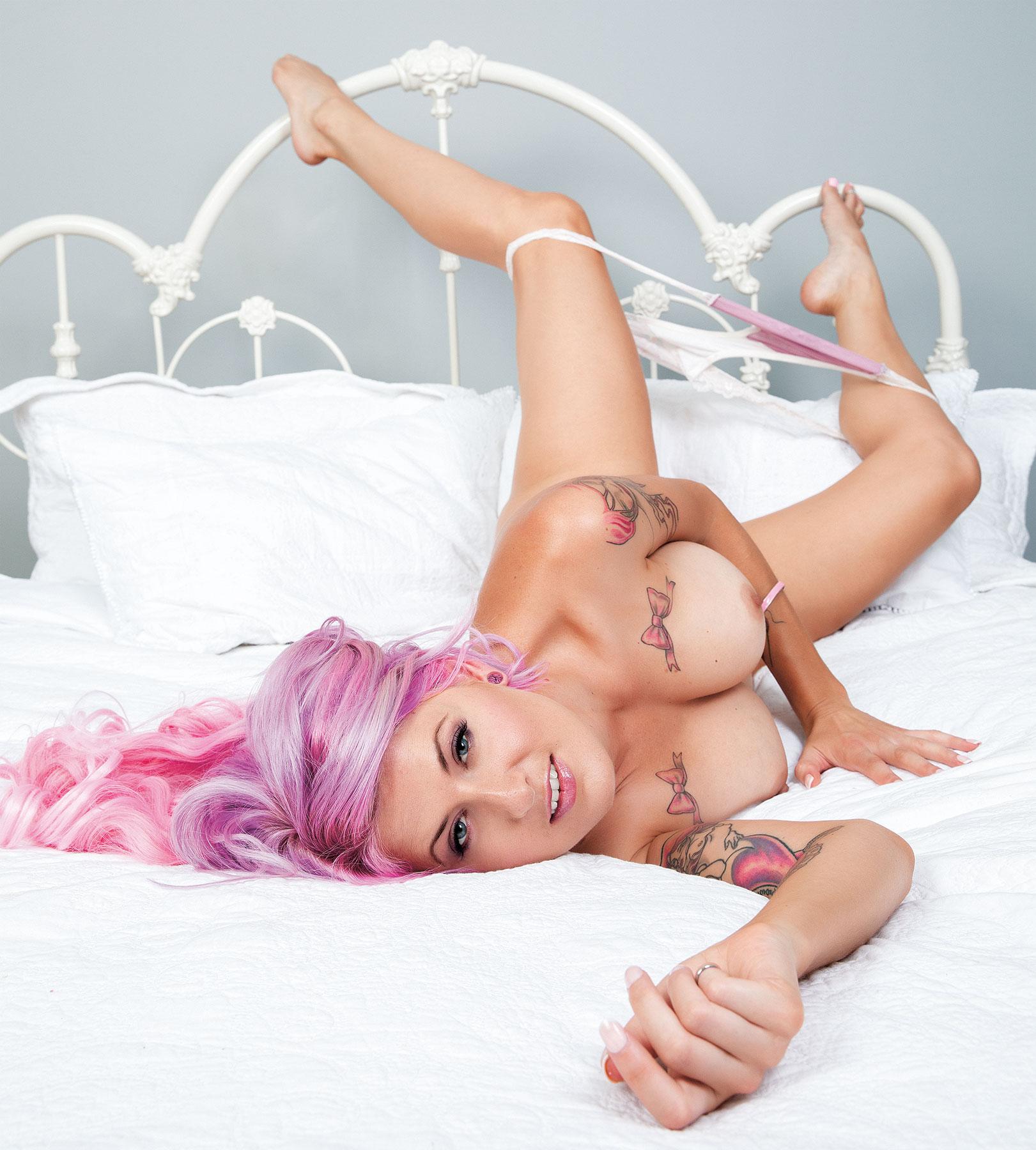 Not long afterward I receive a copy of the DVD. It's bubblegum pink and gorgeous. Thrilled to see my scene with Madison, I watch it at home and wait for the gush. It doesn't come. In fact, neither of our ejaculations, nor the two clitoral orgasms we had afterward, were included in the final cut. We play for a while, we meander, we make out, but where is the visual evidence of our orgasmic pleasure?
Classification is the answer. The editors had preemptively cut the squirting in fear of it being "refused classification" by the Australian Classification Board on the basis that it was either urination, a fetish or merely "offensive or abhorrent." The clitoral orgasms were collateral damage, in the desire to keep one long sequence instead of editing the climaxes back in.