More than a year after calling it quits in the fighting game, the former MMA bad boy is taking on two new challenging roles: standup comedian and responsible adult
If you ask Ian McCall, he'll tell you that he should be dead at least a couple of times over. But after nearly 20 years of fighting for a living, acting like an asshole and taking copious amounts of drugs, he managed to only "die" once (from an overdose), and even then he was eventually brought back to the land of the living and conscious.
Even after retiring from mixed martial arts in May 2018, McCall was still battling the demons of his past. Dealing with the same existential crisis that many fighters face upon retirement, the flyweight known best for his "Uncle Creepy" moniker and signature mustache spent months enduring the fallout of a nasty breakup and finding a meaning to life beyond putting his physical well-being on the line for the entertainment of others.
Now more than 18 months removed from competition, McCall has found a new lease on life through an unexpected career and lifestyle change. On a professional level, the 35-year-old is acting as a consultant by helping his friends and connections come up with ideas and assisting in networking for their businesses. It's a job that allows the former fighter to embrace one of his best skills—running his mouth—outside of the cage.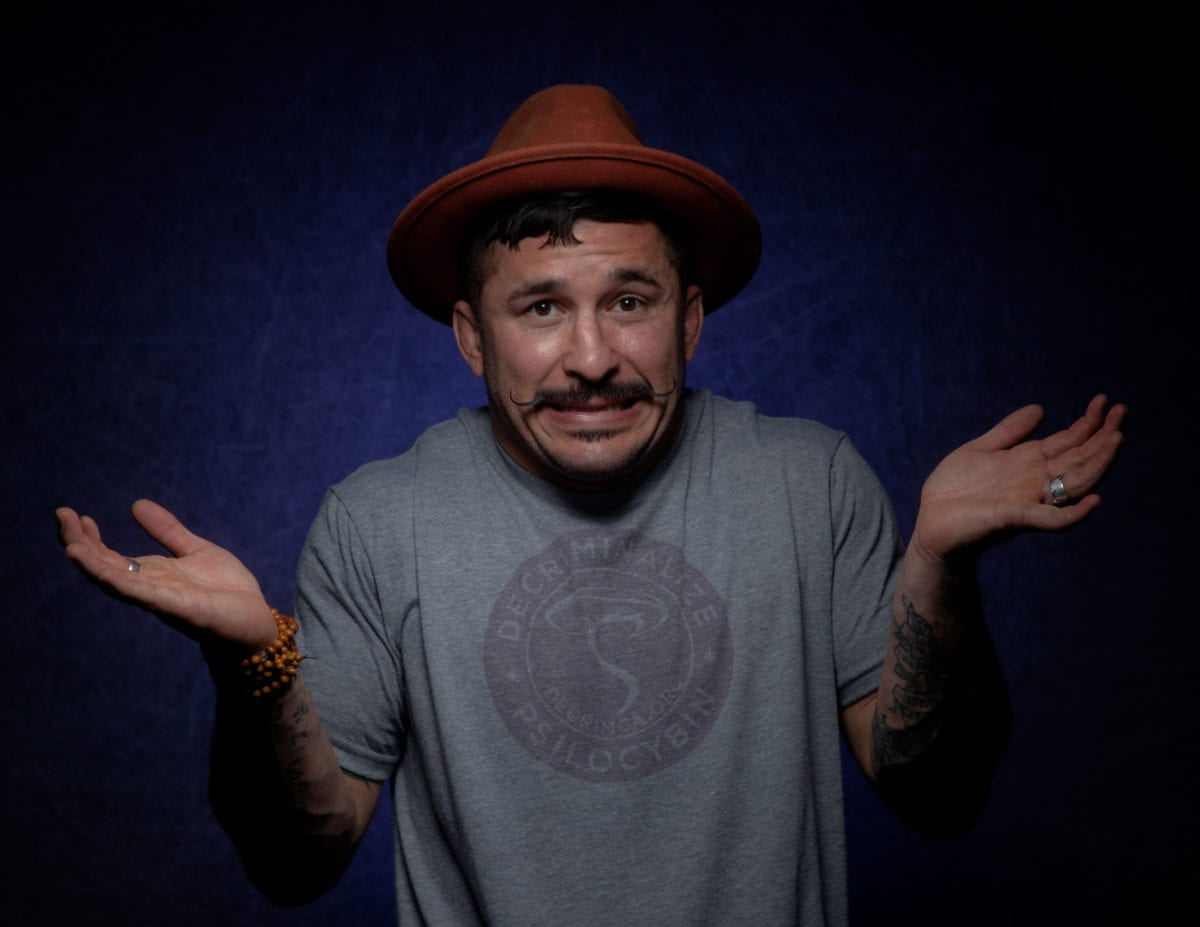 "I do standup now just because I like talking. I don't think I'm that funny, but people seem to like my stories and hearing me embarrass myself while talking about stupid shit."