Brendon Small talks Metalocalypse and Dethklok
At first, I was clueless how to approach an interview with Brendon Small, creator of Adult Swim's hit animated comedy Metalocalypse—a series that follows five imbecilic musicians collectively known as Dethklok. The show, which first aired in 2006, pokes fun at the inanity of starfuckers through a maniacal display of insobriety, violence and the occasional talking dick. So bring on the cocaine and strippers, right? Small, however, doesn't appear to inhabit the perversions of his fictional world, not at first glance anyway. He looks more like he should be turning newlyweds down for home equity loans than some heathenous ambassador of the heavy metal culture. But isn't that precisely the uniform any real agent of darkness would choose to embrace? Watching this dapper bastard play guitar—a skill he employs to compose the music for Metalocalypse as well as front the physical manifestation of Dethklok—it becomes painfully evident that his formal musical training came from either a Ouija board, or he once dangled his untethered soul at the Mississippi crossroads from the headstock of a Gibson Explorer. Nothing other than a contract with the Dark Lord could account for this man's ability to make with the sweet, melodious chunk-chunk—and at speeds too—capable of sonically scalping a commune full of hippies.
NOTE: THIS INTERVIEW WAS CONDUCTED PRIOR TO THE SAG-AFTRA STRIKE.
To carve out a prosperous career in music and comedy is a rarity. There's a legion of starry-eyed paupers who've attempted to make it big in just one of these artistic endeavors, much less both. Still, despite the odds, Small has persevered inside the savage jungle where corporate subterfuge often greets the unsuspecting sphincter of a visionary with a rubber glove. After graduating from the Berklee College of Music, Small opted to pursue stand-up comedy. This pivot ultimately led him to sign on as a writer, voice actor and composer for the Adult Swim series Home Movies, which gave birth to his love child Metalocalypse. The show, which premiered in 2006, attracted a rabid fan base, but eventually ended in 2013. It's been ten long years, but now Small has returned, horns held high, coming in hot like he just shot out of the Ninth Circle of Hell with his ass on fire. Mwhahahah! His movie, Metalocalypse: Army of the Doomstar, is out right now, as well as a new Dethklok record entitled Dethalbum IV. The band is presently on tour in support of the whole kit and caboodle. HUSTLER Magazine caught up with Small at his Los Angeles studio to discuss the sheer insanity that goes into keeping the dream alive.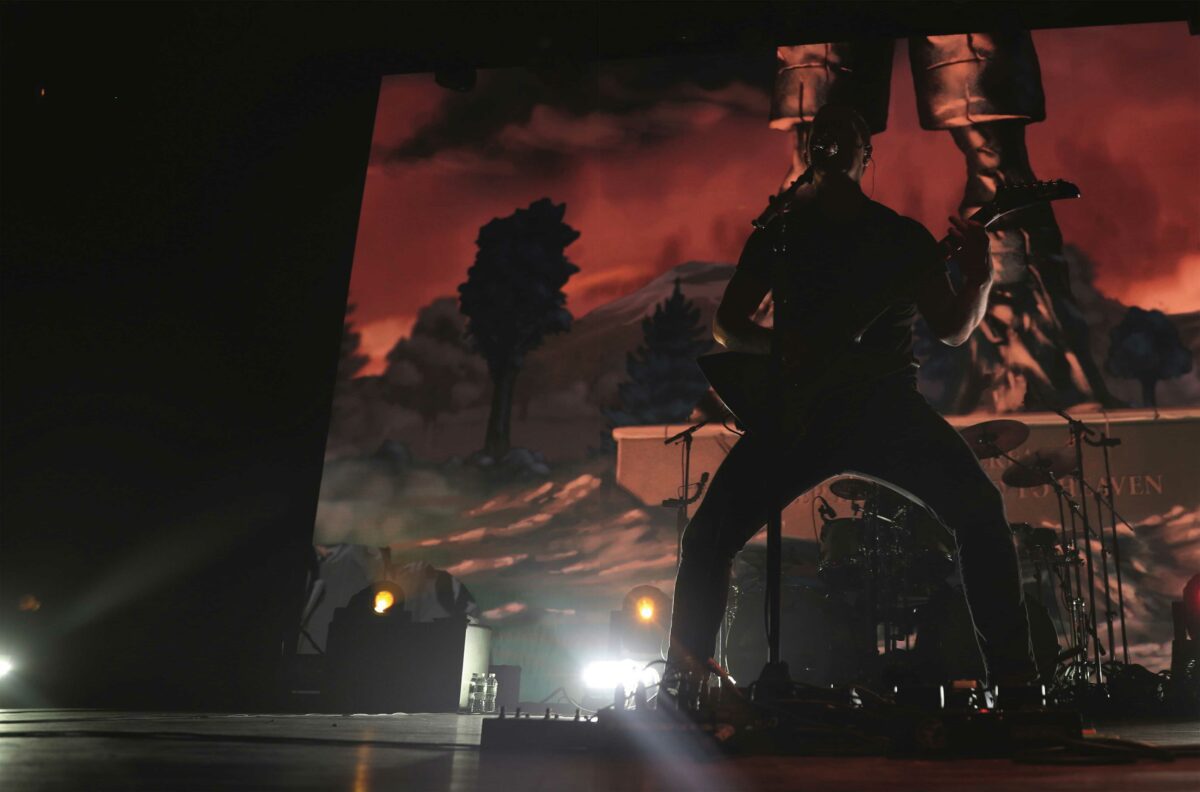 HUSTLER: Well, you know you've finally made it when HUSTLER Magazine comes knocking. Considering the debauchery in Metalocalypse for all those years, it seems like we're late to the party.
BRENDON SMALL: It totally makes sense. I know that people from the [adult] industry were reaching out a long time ago. They saw that we were sort of showing that part of the world. So they were like, "Hey, can we get some of our stars in there?" I was like, I don't know. Maybe. We usually just cast comedians or heavy metal folks. We were always trying to populate it with people from King Diamond to Metallica—let's give all these people an opportunity to be part of the joke.
You were born in Illinois, correct?