Meet The Dead Deads, a trio of rocking females that features McQueen Dead on drums, Daisy Dead on bass and Meta Dead on guitar and vocals. The Nashville-based group plays a blend of hardcore metal riffs, perfected pop hooks and dark themes to create a uniquely cool new sound. They count the bands Seether, Bush, Chevelle and Stone Sour among their fans. All those groups have invited The Dead Deads to open for them with sonically stunning results.
HUSTLERMagazine.com caught up with guitarist and singer Meta Dead to discuss the power of three, working with Slipknot's Corey Taylor, weird male groupies and their great new album, Tell Your Girls It's Alright.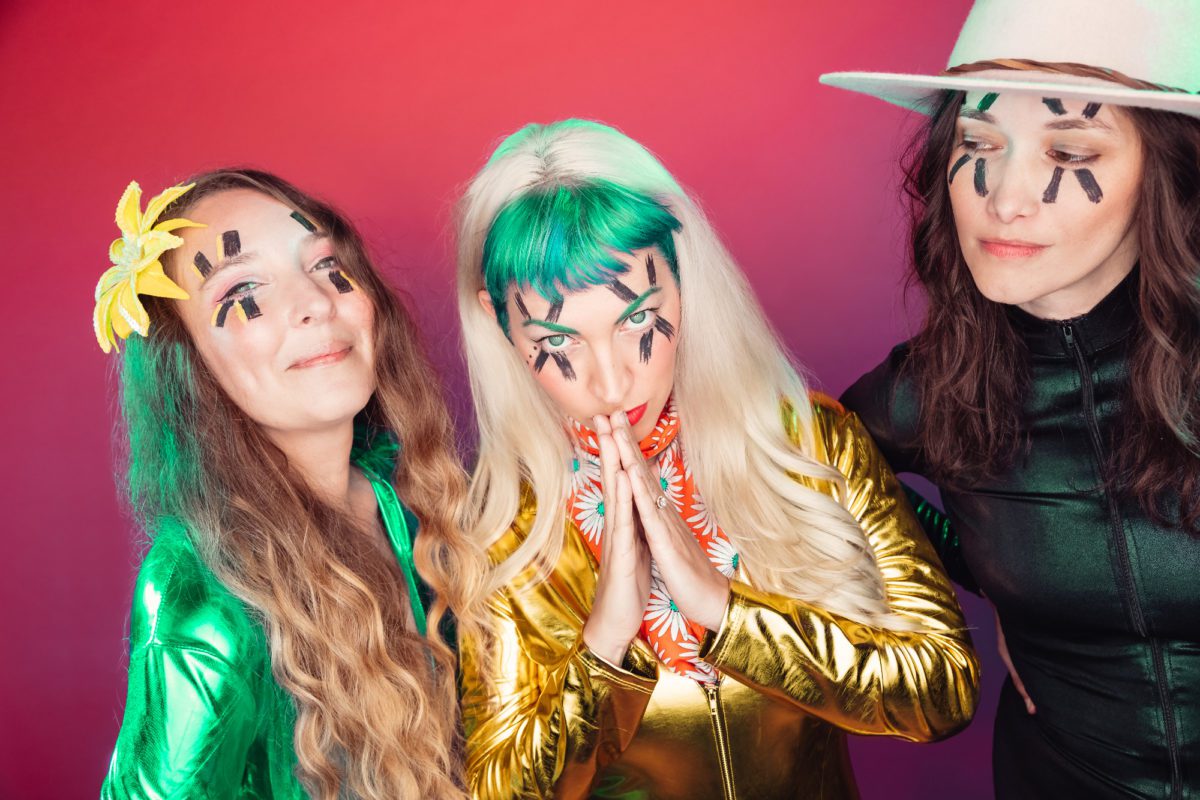 HUSTLERMagazine.com: Are you okay being interviewed by us?
Meta Dead: No, we're not. Get the fuck out of my dressing room.
Nope. I'm staying. Do you have any history with HUSTLER or its founder Larry Flynt?
Other than being acquainted with a few of the talented ladies that have graced its pages, no.