If you plan to tangle with chicks nicknamed The Rattler and The Nightmare, we have a question: What part of ULTIMATE SURRENDER did you not understand?
Wrestling, the centuries-old sport of kings. In our times, we've seen it morph into the sport of drunken chicks and mud pits. It didn't take a prophet to guess that girl-on-girl grappling was on its way to a hardcore discipline. Enter Kink.com's Ultimate Surrender, a hyper-sexualized take on the sport with heavy themes of dominance and humiliation that have endeared it to a growing horde of rabid followers.
Created in 2002 by BDSM icon Matt Williams, Ultimate Surrender is touted as "100% competitive non-scripted erotic wrestling," in which two female wrestlers compete for points in various states of undress over the course of three eight-minute rounds. Points can be earned via several means, including—but certainly not limited to—fingering, fondling and smothering. In other words, the victors don't just win. They conquer.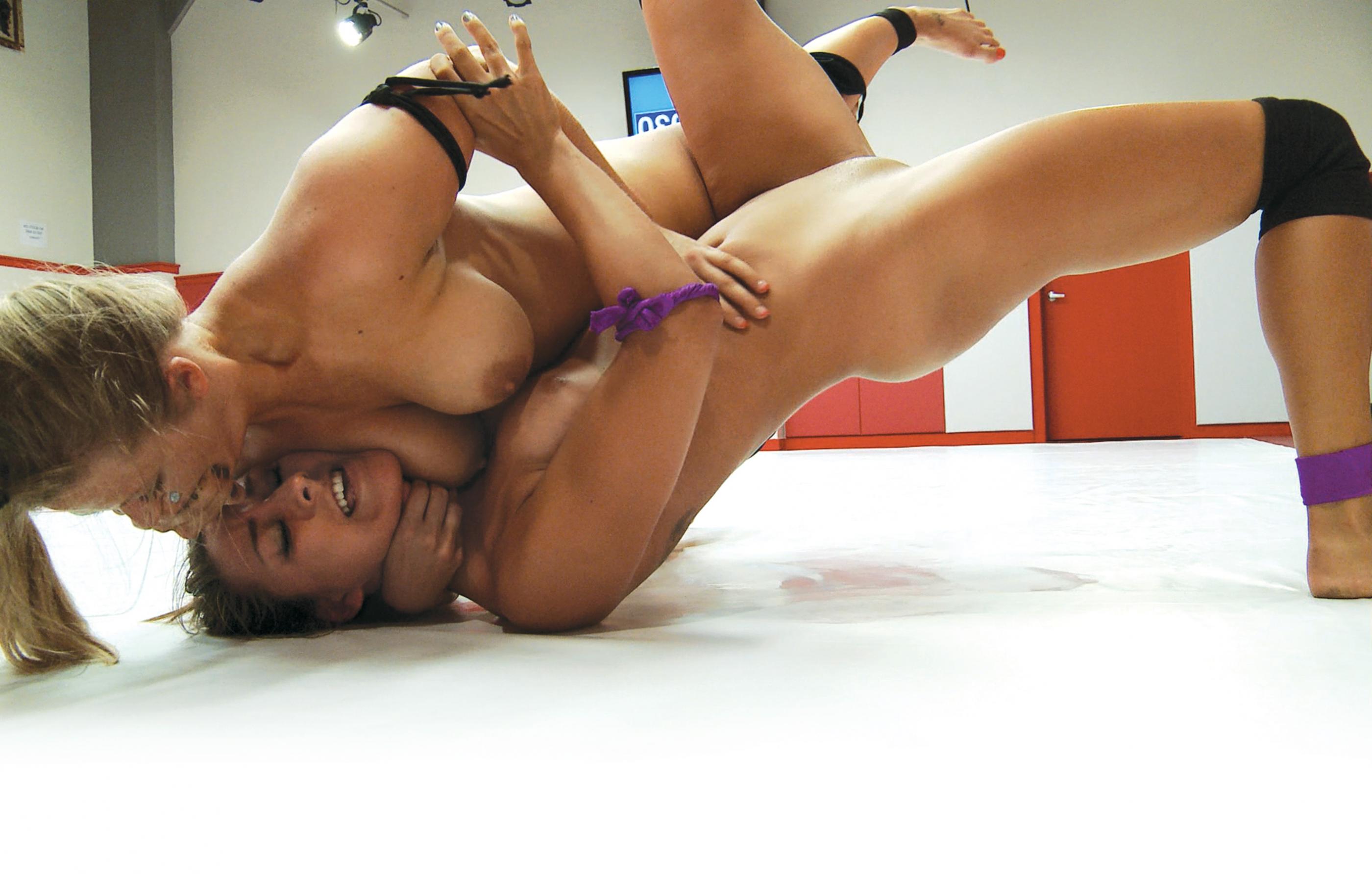 By the same token, losers in Ultimate Surrender don't simply lose, which is where the site's much-lauded Round Four comes into play. After the near half hour of competition has elapsed and a decision has been determined by points, submission, or forfeit, the winner straps on a massive dildo and proceeds to "take their prize," humiliating their opponent any way they see fit.
It's hard enough to develop grappling technique and efficiency even when dealing with standard, no-frills wrestling; the added erotic elements of Ultimate Surrender can only serve to make things more difficult on its battle-hardened competitors.
"You can't just go into a gym and say, 'Hey, I need to learn how to hold someone down and finger them,'" laughs Ariel X, a veteran of the site since 2006. Dubbed "The Assassin," Ariel boasts not only an impressive record of 35 wins and 6 losses in one-on-one matches, but also the distinction of being the sole member of the Ultimate Surrender roster to win the site's annual Summer Vengeance tourn ament on three separate occasions. The tail end of 2012 saw Ariel suffer an ACL injury and subsequently assume a backstage role, taking over as director and refereeing the majority of contests, but even behind the scenes, the Valencia native manages to motivate her peers.