Paul Booth has created a legacy that spans three decades and has left its indelible mark on the worlds of dark art, tattooing, heavy metal and alternative culture. His domain, Last Rites Gallery and Tattoo, stands strong in Manhattan, amidst a citywide wave of gentrification. Taking time out from his manic schedule, Booth spoke with HUSTLER recently about what it means to be a true artist in the age of uniformity. Oh, and there's also his collection of human skulls, but we'll get to that.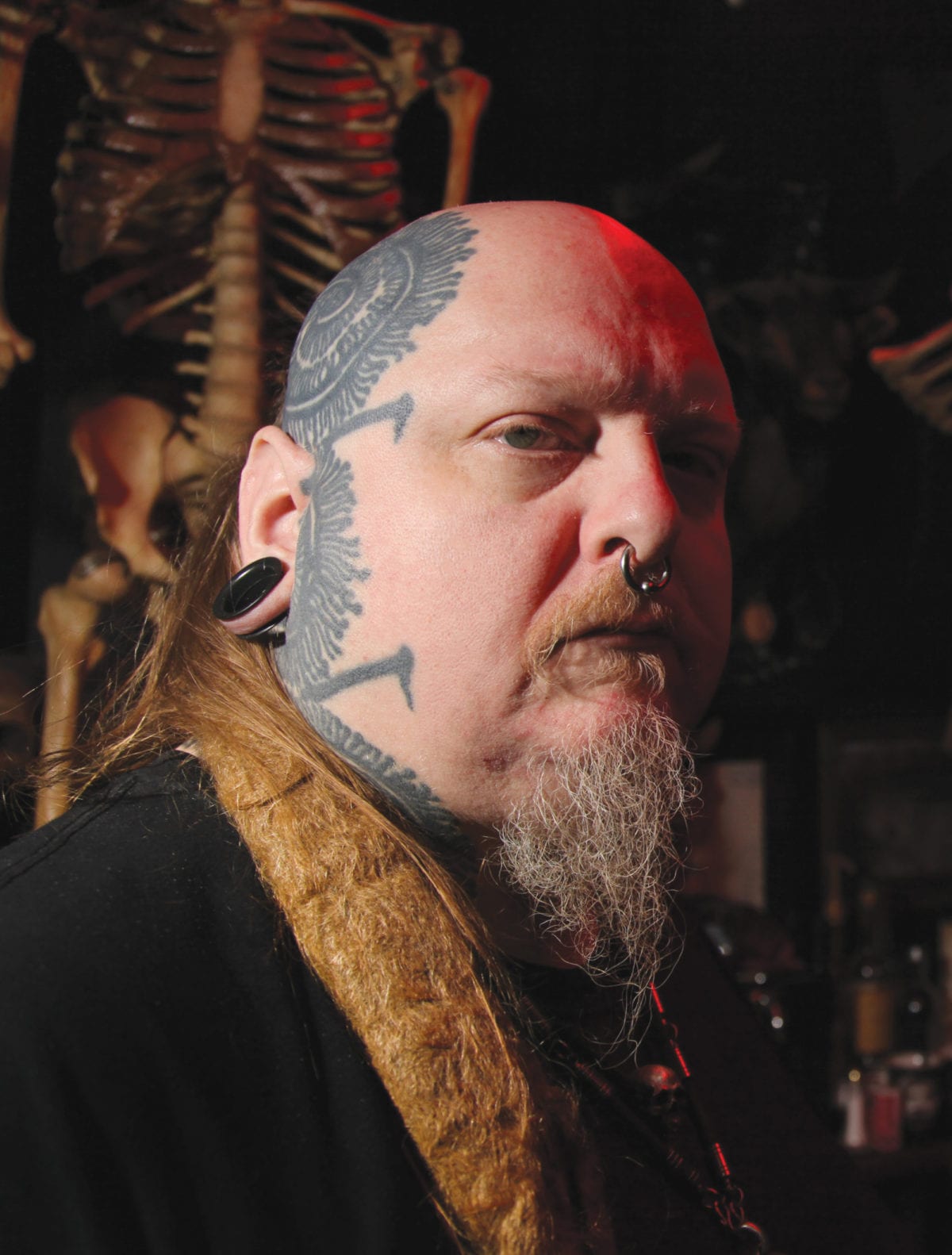 HUSTLER: Let's begin at the beginning. You started drawing as a young kid?
PAUL BOOTH: Well, I never got picked for the baseball team, so I stayed home drawing villains all day. I found out very early on that I could make money with my art. In seventh and eighth grade I had already started doing posters and signs for my mother's friends and shit like that. Then, in high school, that turned into painting leather jackets for all the metalheads. I got into airbrushing and painting, so I was doing a lot of murals on hot rods, motorcycles and wall murals. I had been doing that for several years before I got into tattooing.
---
Given the era and your passion for airbrushing, is it fair to say that H.R. Giger was one of your biggest influences?
Oh, absolutely. He, through a distance, taught me about texture, dimension and building atmosphere. This left a pretty strong imprint on me, and in my tattoo work, I do a lot of biomechanical work that's heavily influenced and inspired by him.
---
Giger is separate from a lot of the other dark or fantasy art of the time because there's such a strong sexual element to his work.