Do not adjust your screens. Yes, you're seeing double. No, you're not having a stroke…yet.
It's your favorite song, the sun on your face and a dopamine sundae all rolled into one: Double-penetration sex is just so deliciously, decadently extra. In this special feature, HUSTLER celebrates the superhuman porn deities whose sublime tradecraft is a gift to us all. And while we applaud penis-owners for doing their part, this praise party is all about the ladies—stars who love performing DPs as much as we love watching them. We spoke to five performers about their first two-for-one special and the awesome chain reaction that ensued. Stuffed and filled to the brim, these titans of tight fits go double or nothing in our tribute to multiplayer excitement.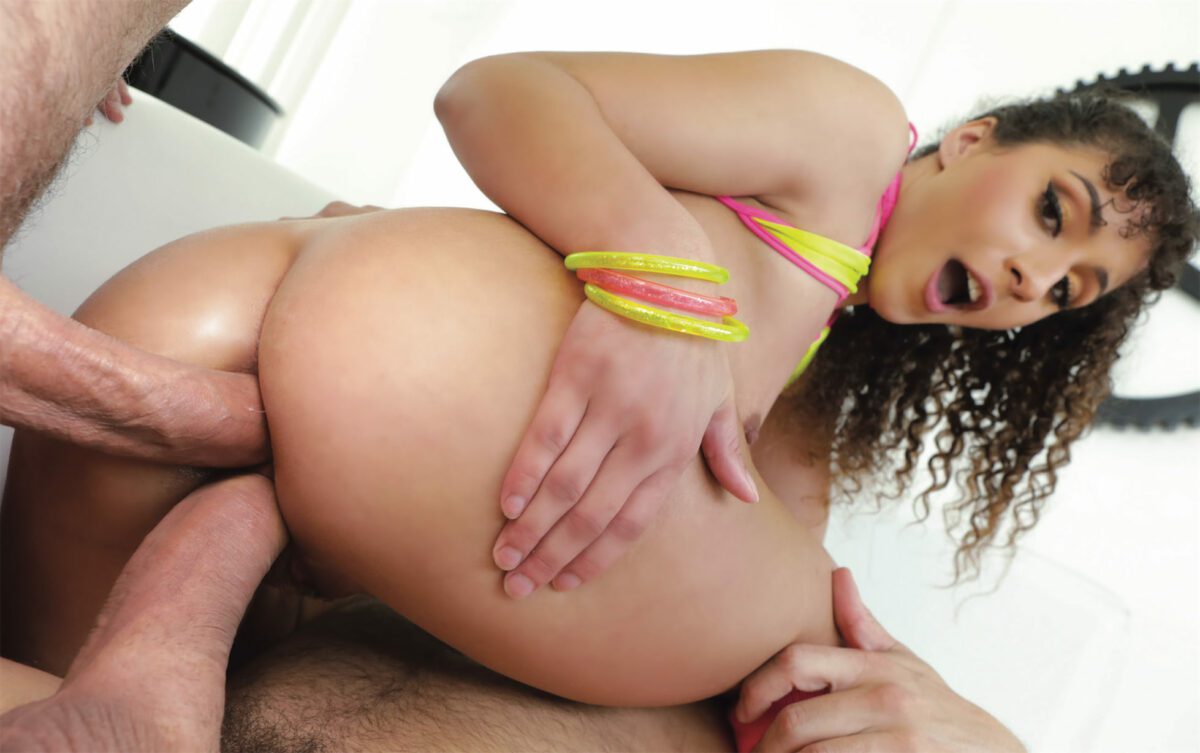 LIV REVAMPED
They don't call her a gonzo queen for nothing! Liv Revamped refuses to do anything halfway or half-hearted. So when it came time for her first DP, Liv went big—and hard. One day she hopes to try double- penetration sex beyond the surly bonds of gravity; until then, we'll simply have to make do with her earth-bound erotic adventures.
HUSTLER: Was your first DP an awakening of sorts? I ask because it was for Legal Porno, and they're the Mount Everest of gonzo porn.
LIV REVAMPED: It was such a spectacular moment, taking on two monster cocks—which, coincidentally, is the title: "Liv Revamped: First DP With Two Monster Cocks." After being manhandled like that—in the best way possible—I knew then and there that I could take on almost anyone. They stretched my tight holes to the max, and it was an incredible experience.
And not one you dive into willy-nilly.
I'm glad that I was prepared for it. Everyone knows what it takes to physically prepare for a scene—stretching, enemas, fasting, etc. But the mental part is just as crucial; you have to be right in your head with what you're about to do. And honestly, how I envisioned it wasn't too far from reality.