When I was 11 years old, I was crushing on Tiger Beat heartthrobs, inventing voodoo spells and daydreaming about which Spice Girl I most identified with. If I had met cannabis farmer Meg Champion when we were both pre-tampons, she would have told me to kick rocks. That's because when Champion was 11 years old, she had already moved out of her family house and was working in Weed World. Champion is a modern-day medicine woman. At 32 years old, she owns more land than most of us will in three lifetimes, runs her own lucrative cannabis operation in Mendocino County and has launched a line of artisanal, farm-to-table concentrates called Deviant Dabs. The woman has also been through hell and back for the plant she believes in.
---
HUSTLER: Do you remember the first time you went to trim weed?
MEG CHAMPION: I had this friend who was five years older than me. I kept our horses at her place and would shovel shit in the stables after school to pay for my horses to be there. One day she just asked me to help her trim some weed. Just get it done. I sat in the trailer with her and started trimming. I was 11 or 12 years old.
When you were that young, did you understand marijuana?
My mom grew it and allowed us to smoke our whole lives. I knew it was wrong, in a sense, but I grew up with a mother who thought alcohol was wrong. An herb was okay, but anything synthetic or processed— she thought pharmaceuticals were bad. I grew up very anti-Western medicine. That was only for emergencies. If we had a headache, my mom would take a crystal out of her purse, press it on my head and chant, "Rock, take this headache. Headache, take this rock." We grew up knowing weed was acceptable in our home, but not with everyone.
What was your childhood like?
I mean, I rode my horse to school. [Laughs.] I would ride to the rodeo grounds, tie up my horse and then walk a quarter of a mile up the road to class. By that point I was smoking. My little sister and I would hang out after school, roll a joint or smoke out of an apple and do our homework. That was normal. I moved in with my older sister and switched to independent study and was working all the time trimming. I went from place to place, working, trimming. It was quite a crazy life for a young kid. Here I was, this little girl, sitting in the corner, doing my thing. When you are that young and making $20 an hour, why would you want to do anything else? I got a big misconception about what real people make out there in the world. I didn't understand minimum wage. If I wasn't making $20, I wasn't working.
How did you first learn to grow cannabis?
I have been growing vegetables my whole, entire life. We always grew our own food. I remember being three years old, hiding in the raspberry patches, eating so much fruit my sister and I would get diarrhea. We had chickens. My mom taught us how to put a bucket over their heads, chop them off, stick them in boiling water and pluck the feathers. We had rabbits and horses. I first started growing [cannabis] indoors with my sister. That was strange for me because we grew vegetables outside. I knew cannabis was kind of scary, but I didn't grasp how illegal it was. I knew, but I didn't really know. I was pretty fearless, now that I look back. But it was like any other job to me.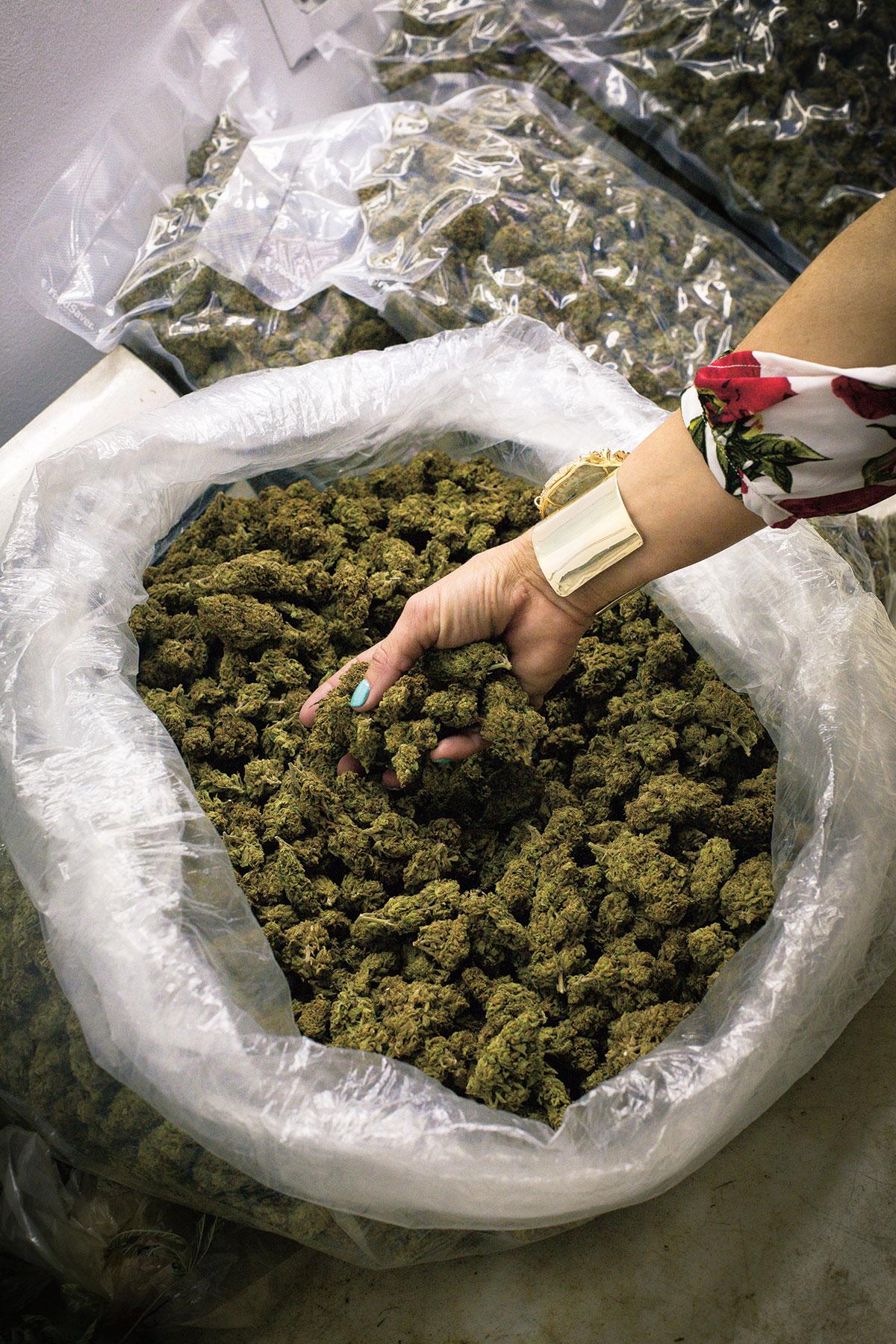 Weed was your Burger King job, but way better.
Exactly.