A Journey to the Fringes of American Medicine
"So, supposing we hit the body with a tremendous—whether it's ultraviolet or just very powerful light…supposing you brought the light inside the body, which you can do either through the skin or in some other way…and then I see the disinfectant, where it knocks [COVID] out in a minute…and is there a way we can do something like that, by injection inside or almost a cleaning? Because you see, it gets in the lungs, and it does a tremendous number on the lungs."
—DONALD TRUMP, CORONAVIRUS PRESS BRIEFING, 4/23/2020
In If It Sounds Like a Quack…: A Journey to the Fringes of American Medicine, Matthew Hongoltz-Hetling places American medical quackery under the microscope. The dauntless author takes us through the looking glass, revealing the hair-raising world of faith healers, witch doctors, demonic possession, apocalyptic zombies and other crackpots practicing "medicine" without licenses or degrees. Their crank cures and ridiculous remedies include the use of lasers, bleach, baking soda, praying away Beelzebub and other half-baked ideas. Even the medieval practice of bleeding patients with leeches is making a comeback in 21st century America.
If It Sounds Like a Quack follows five "healers" and one fanatically devout couple throughout the 300-plus-page book, detailing the quirky quackery and freakish fakery of these women and men on a mission to "save" the human race from various diseases. Much of Hongoltz-Hetling's well-written exposé is a hoot—engaging and highly entertaining. But somewhere along the way the laughs disappear and Quack takes a deadly turn, as naive victims pay the ultimate price for being "treated" by uncredentialed, uneducated, hubristic would-be "doctors" and "scientists" playing God. In Quack's troubling grand finale, Hongoltz-Hetling reveals the dark underside of a profit-driven alternative medicine, medical freedom movement and how its tentacles reached all the way to the White House, as America suffered from a deluge of delusion and deregulated healthcare during a pandemic.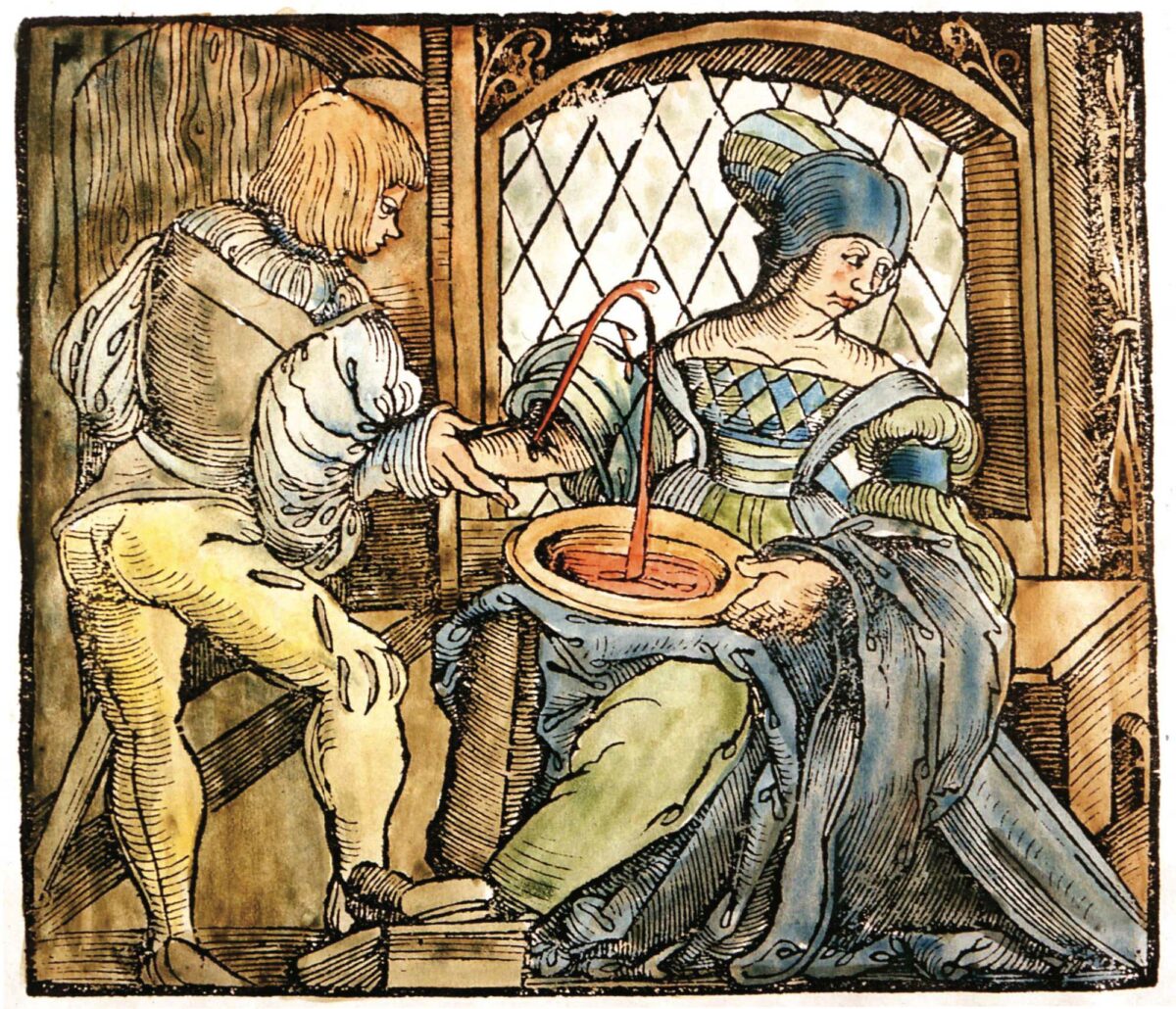 Hongoltz-Hetling was born and raised at Beacon, in Upstate New York. As an award-winning journalist, he has covered Sierra Leone during the Ebola crisis and reported on threats to the Inuit culture at Labrador, Canada. Hongoltz-Hetling was a finalist for the Pulitzer Prize, won a George Polk Award, and the Maine Press Association voted him Journalist of the Year. He also won the Award for Distinguished Science Journalism in the Atmospheric and Related Sciences from the American Meteorological Society. His previous book was 2020's A Libertarian Walks Into a Bear: The Utopian Plot to Liberate an American Town (and Some Bears), about what happens when government vanishes in New Hampshire's woods. Matthew Hongoltz-Hetling was interviewed from his Vermont home.
HUSTLER: What is the premise of If It Sounds Like a Quack…: A Journey To The Fringes of American Medicine?