It's late at night on Hollywood's Sunset Strip, and a surly figure in a cheap tuxedo is slumped in the back booth of the Comedy Store nightclub, nursing a glass of Jack Daniel's. In a couple of hours he'll take the stage and unleash a barrage of offensive jokes, nasally croon renditions of cheesy '70s hits like "Rhinestone Cowboy" and ham it up with a bevy of burlesque tarts. That man is none other than self-proclaimed International Singing Sensation Tony Clifton.
Who the fuck is Tony Clifton? Isn't he dead? Good questions, but not so easy to answer. Tony Clifton was the sleazy alter ego of notorious prankster comic Andy Kaufman, who died (allegedly) in 1984. Clifton has since been played by Kaufman's best friend Bob Zmuda, as well as Jim Carrey and Paul Giamatti in the Kaufman biopic Man on the Moon. But this lounge-singer train wreck claims to be the real deal, the original Tony Clifton. Who you gonna believe?
HUSTLER: Why does everyone think Tony Clifton is a character created by Andy Kaufman?
TONY CLIFTON: It all goes back to 1969. Kaufman, the pimply little Jewish kid, went to Las Vegas to try to meet his idol Elvis Presley. He ended up wandering down to Fremont Street in old Las Vegas. He walked into a club and saw me. My greatness blew him away. Kaufman wasn't famous at the time. Two years later, when he hit, he started doing an impression of me. So here's where the idea came about that I was a fictional character. Something Kaufman dreamed up? No! He saw me, the real guy, and started doing an impression. It's like they say, imitation is the highest form of flattery.
How did you end up opening for him at Carnegie Hall in New York?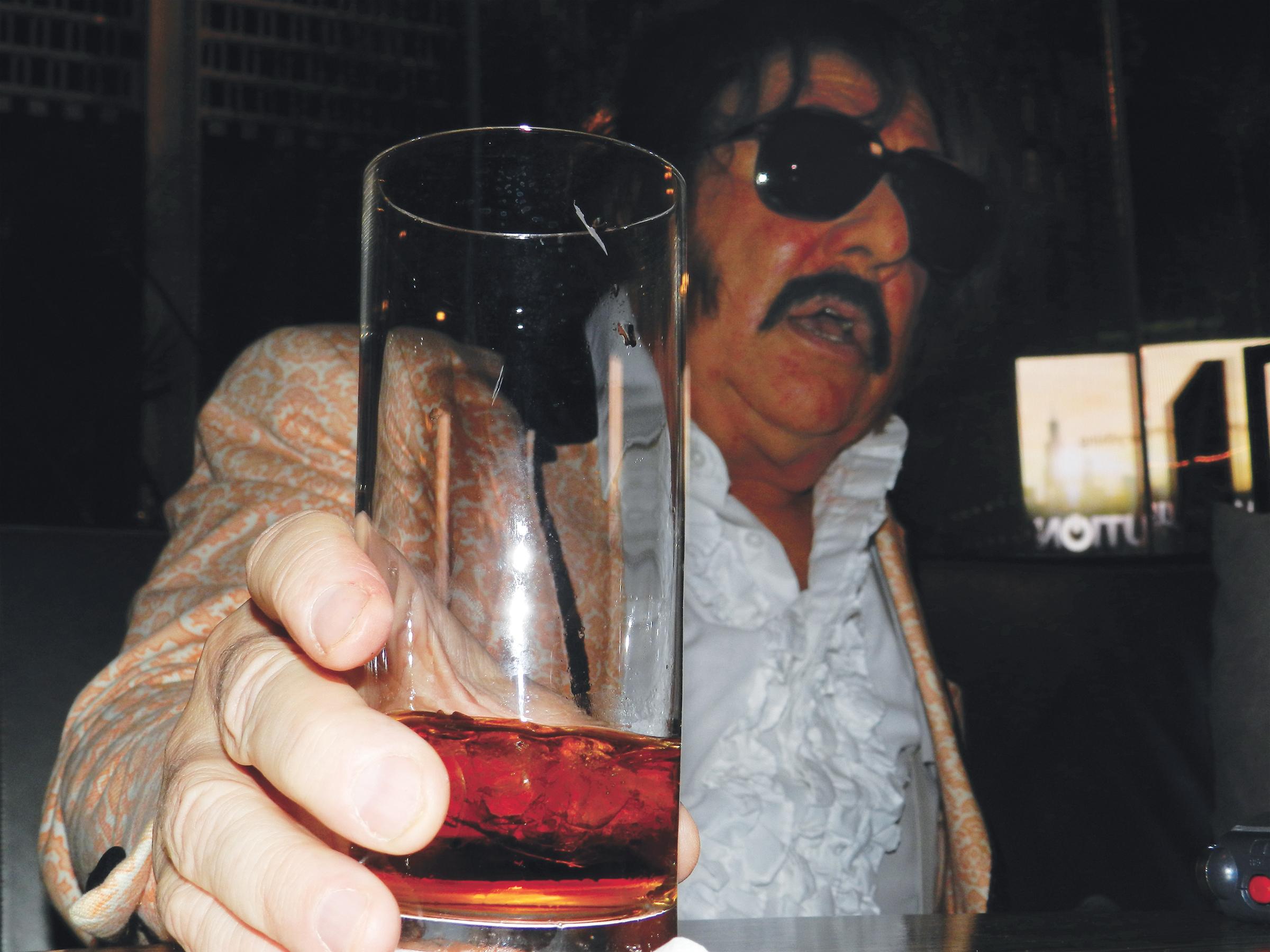 At first I didn't know about it. I was still in Las Vegas, and a couple of people came up and said, "I hear you're playing Carnegie Hall. You're opening for Andy Kaufman." I didn't even know who the fuck Kaufman was. I did some research and found out Kaufman was represented by a guy named George Shapiro. If you saw the movie Man on the Moon, George Shapiro was played by that midget.