The golden age of porn gets a millennial makeover from Los Angeles-based artist Kristen Liu-Wong, who has made it her personal mission to recreate a collector's deck of HUSTLER cards from the '90s. Join us for a tour inside her brightly colored world of BDSM and erotic nostalgia.
---
HUSTLER: So first things first, where did you find these vintage HUSTLER cards?
KRISTEN LIU-WONG: They're actually my boyfriend's. He found them when he went to some random casino with his brother, but I commandeered them for my own purposes 'cause they're so cool. It's just great that on [the back of] every single card it gives a little blurb about each lady.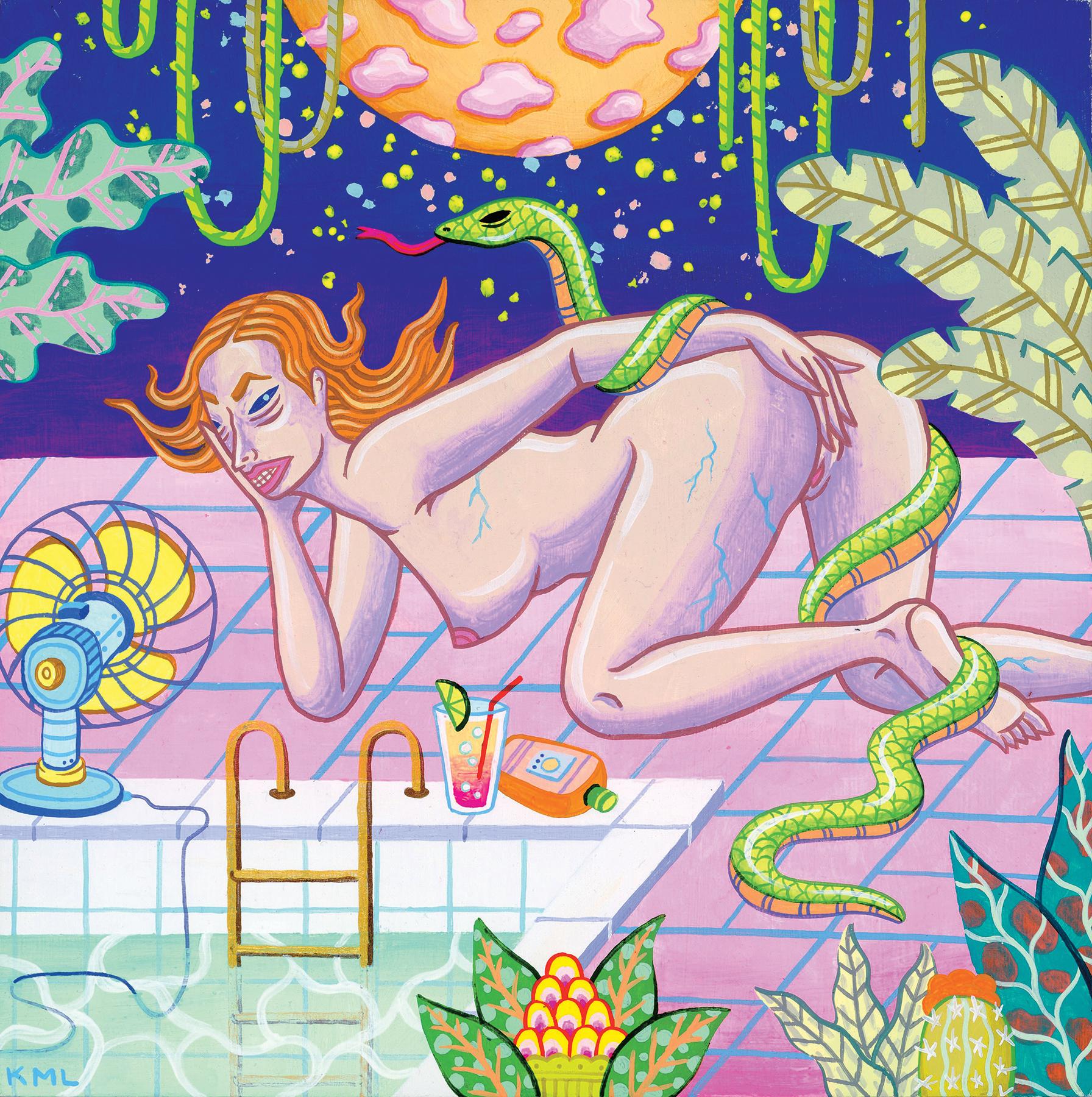 Do you have a favorite blurb?
I mean, they're all so good 'cause they're dirty too. One of my favorite ones is about Irina. It says, "'I think a little bondage can be a healthy thing,' confided sultry Irina, 'as long as it's done in good fun,'" which I agree with. "There's not much this brazen beauty won't do in the pursuit of great sex." They're all so greased up and tan—I think this was when it was pretty in to be tan, like before skin cancer was a huge thing.
How many have you done so far?