A fearless hardcore icon ventures into the lion's den to nail a scandalous photo-op with evangelical right-winger John Hagee.
The phone call came on a Saturday. The mission was too much in the tradition of Hunter S. Thompson to turn down. The Most Reverend John C. Hagee, a massively influential megachurch titan and a hero to evangelicals and conservative Jews alike, was in town to drum up Christian support for Israel. The event, it turns out, was taking place at a theater just spitting distance from the Flynt building in Beverly Hills. My assignment was to attend with the intention of getting a photo with the good reverend autographing his latest book for me, Nina Hartley.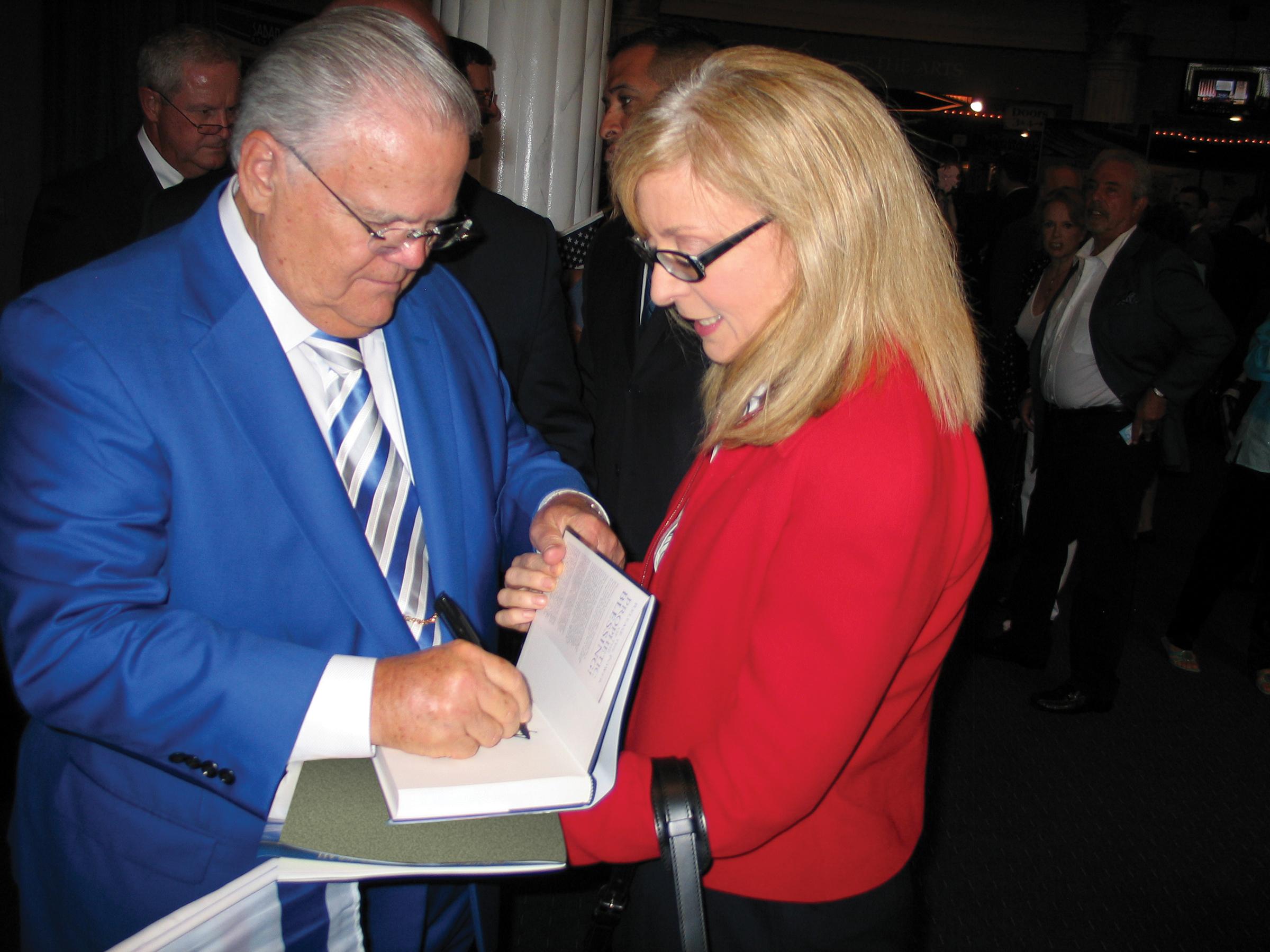 As a Jew, I've long found it annoying that evangelicals are so hellbent on getting all the Jews to return to Israel—not for our own good, mind you, but to bring about Armageddon and the Second Coming. When Jesus returns, anyone who doesn't accept Him as Lord and Savior, yadda, yadda, yadda, will be condemned to eternal flames. With ideas like that, it's not hard to imagine what Pastor Hagee would think of my job and what that makes me in his eyes. To quote the late, great Mr. Thompson, "When the going gets weird, the weird turn pro." And it was certainly going to be weird mingling with these folks.