Online dating is a numbers game. There's a seemingly endless supply of profiles to choose from, and it's a gamble if you're going to meet the love of your life, a dud or a catfish. While some feel overwhelmed by the endless swiping and choice, others feel excitement, like it's a goddamn sport. Because it can be. And who better to play the dating odds than a poker expert?
Joe Stapleton of PokerStars has been a host and commentator on live streams and TV for almost 16 years, and his witty analysis and fun-loving personality has earned him a legion of fans. HUSTLER Magazine sat down with Joe in L.A. to discover that he not only uses game theory to dissect poker, one of the most complex games in the world; he uses it in his personal life to win big.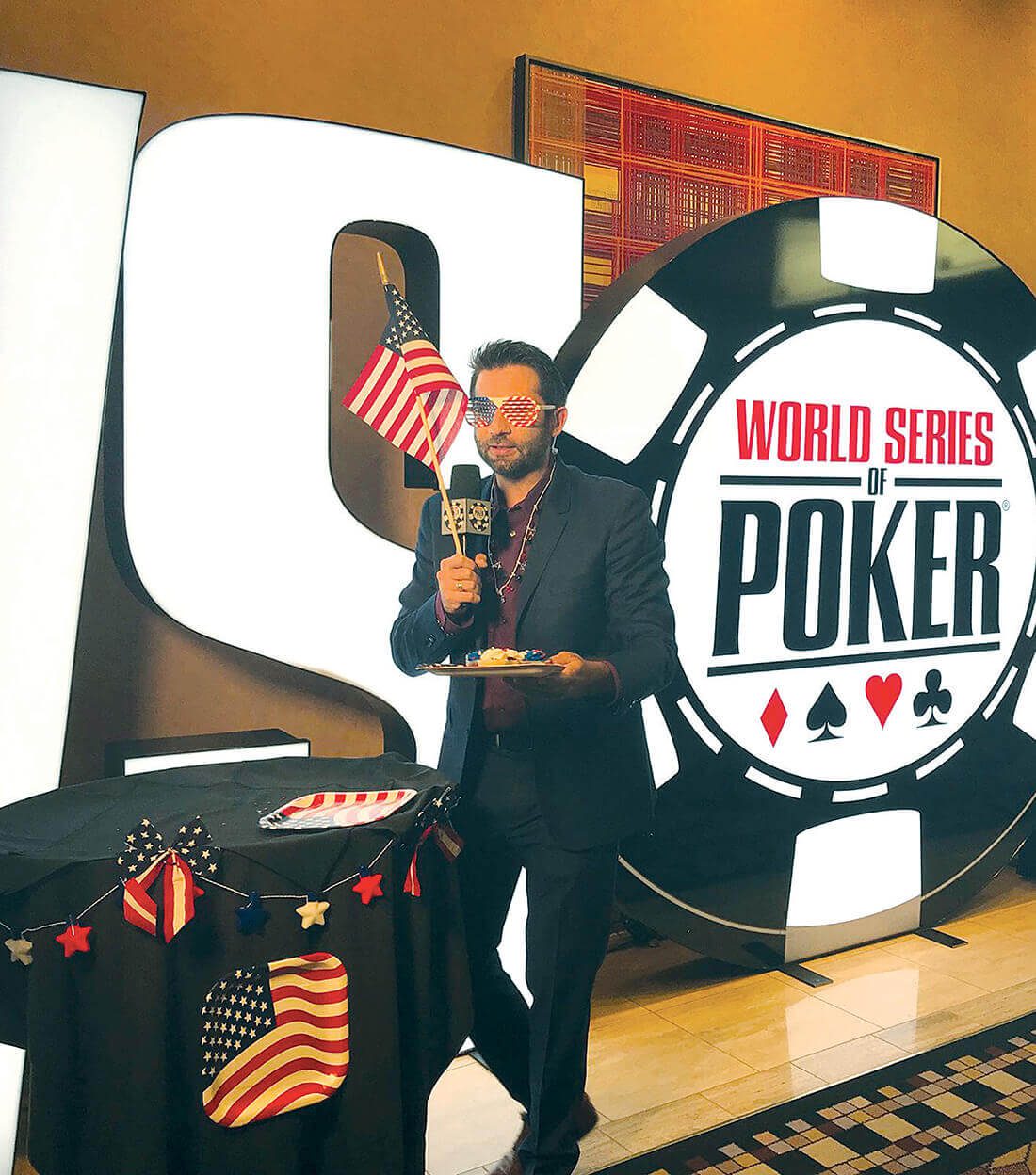 HUSTLER: How did you get started in your poker career?
JOE STAPLETON: I've just always liked games. Hosting poker games was a good way to get 10 to 12 friends together once a week. I started doing that around 21 or 22. That weekly game grew and grew, and eventually I started writing funny recaps for it. That got me a job as an intern in 2005 for a poker magazine at the World Series of Poker. After that it was—as we say in poker—off to the races.
What about comedy? How did you get into it? You use humor in your commentary, but you've also opened for Norm Macdonald and performed stand-up at big clubs like the Laugh Factory and The Comedy Store in Hollywood.
I moved to L.A. to be in comedy, and despite the fact that I worked in production at a most excellent sketch comedy show, I really wasn't doing anything to work at that goal. I would just say, "I'm here for comedy," and then do absolutely nothing about it.