Meet The Porn Dude, who tirelessly evaluates the internet's adult content so you don't have to waste time with subpar spank fodder.
If you've spent any amount of time on the internet, you've probably noticed one thing: there's porn on it. Lots and lots of porn.
Of course, not all of it is quality porn, and a web surfer could easily find himself awash in dick-shriveling XXX content without a guide to navigate him through the smut-loaded waters. That's where The Porn Dude comes in. The 35-year-old, Belgium-based Porn Dude has made it his mission to do a quality check on the endless porn websites and highlight the best that the internet has to offer on his eponymous site, ThePornDude.com.
We recently spoke with The Porn Dude about his endless quest to separate the nifty from the shifty in adult entertainment on the internet.
"We wanted the site to list only the best porn sites in the world, all framed around a unique character who knows everything about porn—a mascot who speaks the truth about porn sites and won't spare them if he doesn't like what he sees. "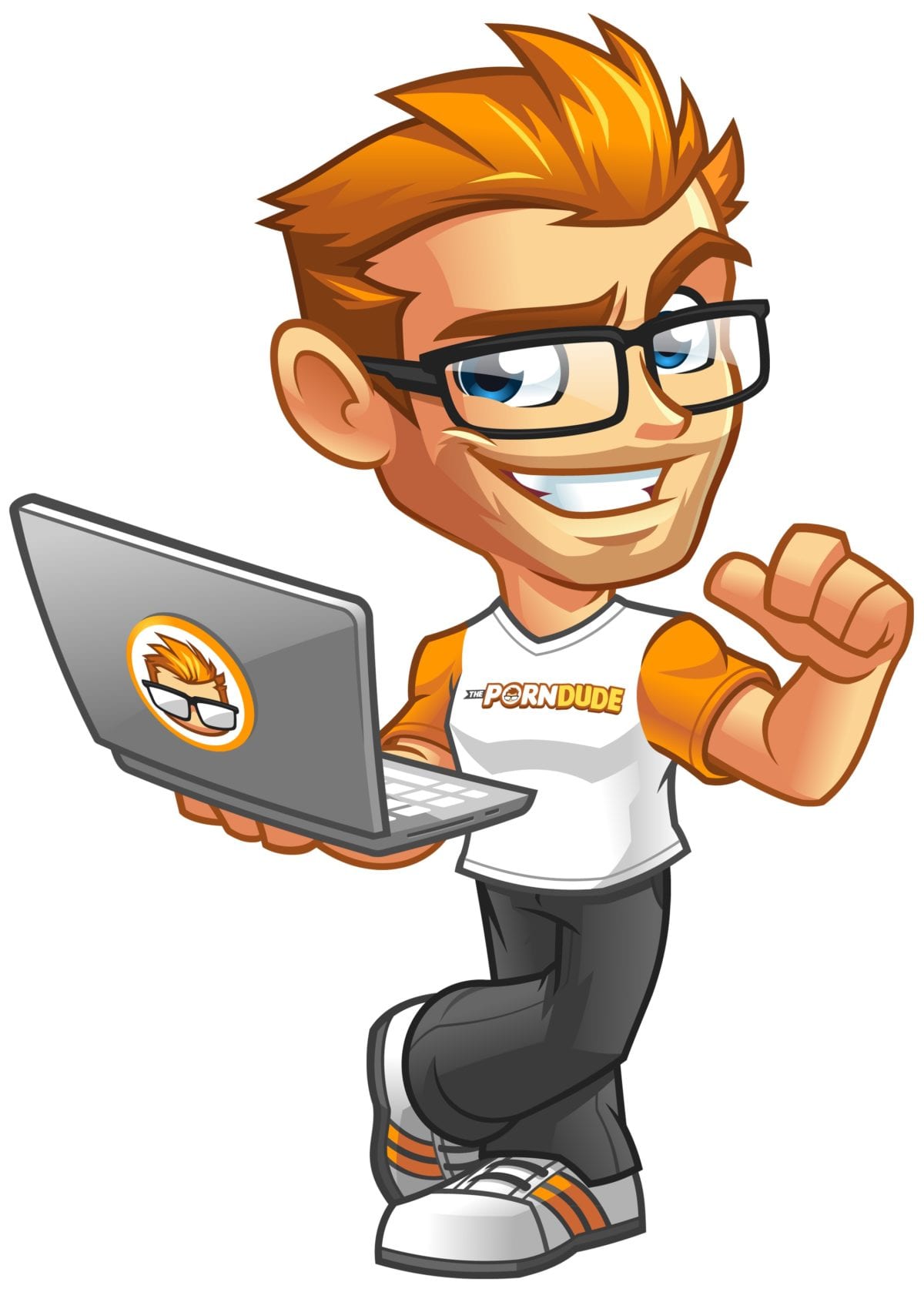 HUSTLERMagazine.com: When and why did you decide to launch ThePornDude.com?
The Porn Dude: Somewhere around November 2013, I was having a Skype conversation with my good friend Uros from Slovenia. He'd just launched MyPornBookmarks.com, which was basically the predecessor of ThePornDude.com. We had never worked on a project together before, but we'd shared online business experiences. I told him I'd be interested in doing my own version of MyPornBookmarks with him. We noticed that everyone looking for porn online, webmasters included, were pretty unhappy with what Google kept serving up.