Welcome back to HUSTLER Two-Timers, where we celebrate Honeys so nice, we featured them twice!
This week, we go deep inside with Misty Stone. Southern California is known as a place with many instances of natural beauty—among them Stone, a native to the region. Stone is a very special XXX performer indeed, having showcased her acting chops in a number of porn parodies including Not the Cosbys XXX, This Ain't Saved by the Bell, HUSTLER's Untrue Hollywood Stories: Oprah and OMG… It's the Spice Girls XXX Parody.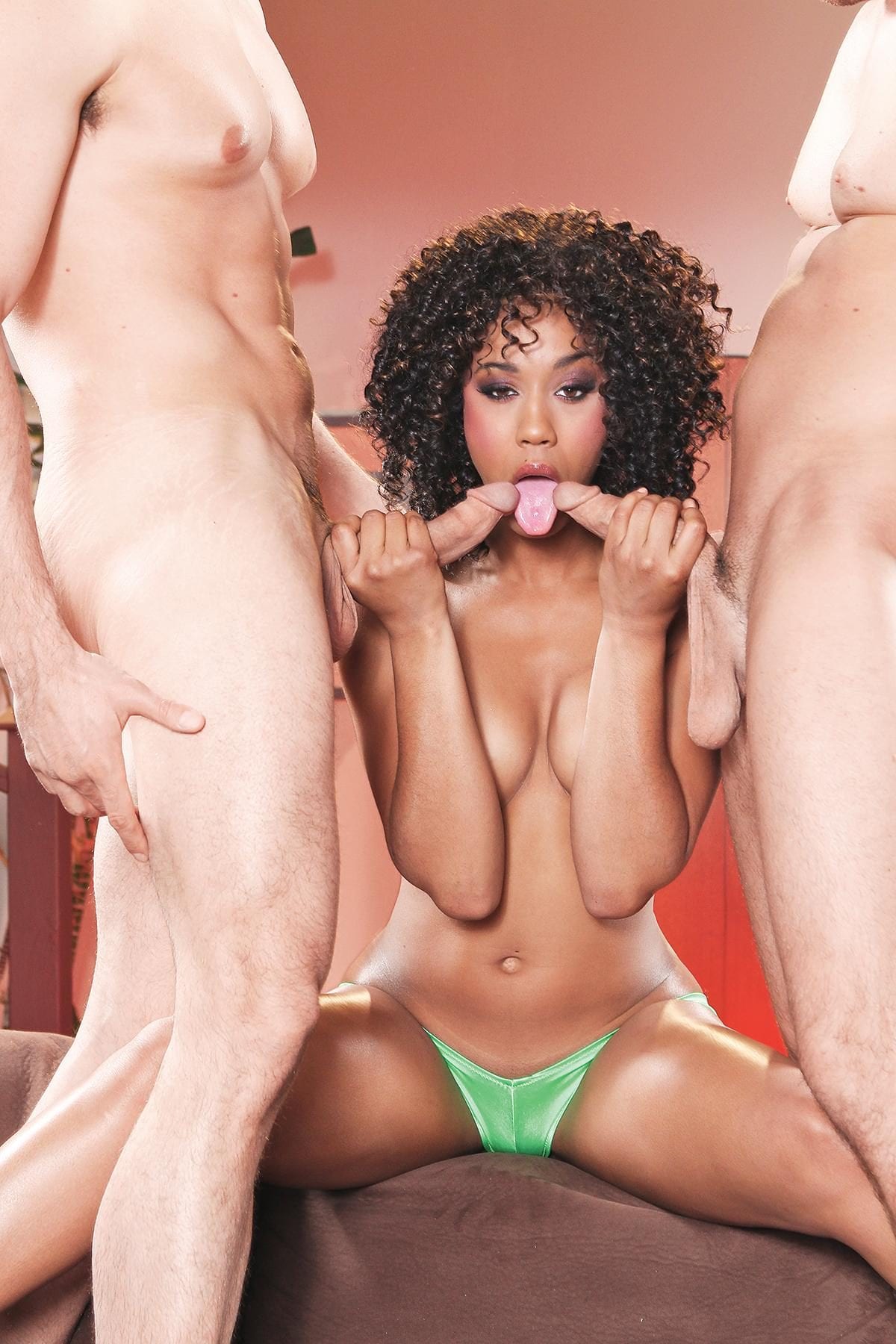 She's also one of the rare adult-industry performers to have made significant inroads into the mainstream entertainment industry, appearing on FX's biker drama Sons of Anarchy and VH1's reality show Basketball Wives, as well as appearing as a character in the wildly popular video game Grand Theft Auto V. 
In her first HUSTLER pictorial, February '15's Like Velvet, Stone revealed a couple more of her unique qualities.