Welcome back to HUSTLER Triple Threat! Today we celebrate the beauty, charm, spunk and sexuality of three-time HUSTLER Honey Kennedy Leigh. The XXX phenomenon originally hails from Minnesota, often referred to as the Land of 10,000 Lakes—and what guy in his right mind wouldn't want to take a deep, wet dive into this blond knockout?
Kennedy first came to the attention of HUSTLER readers in a big way with the September '15 layout "Paid to Play." Paired up with a stiff-pricked playmate, Leigh displayed her appreciation for dick in both action and words.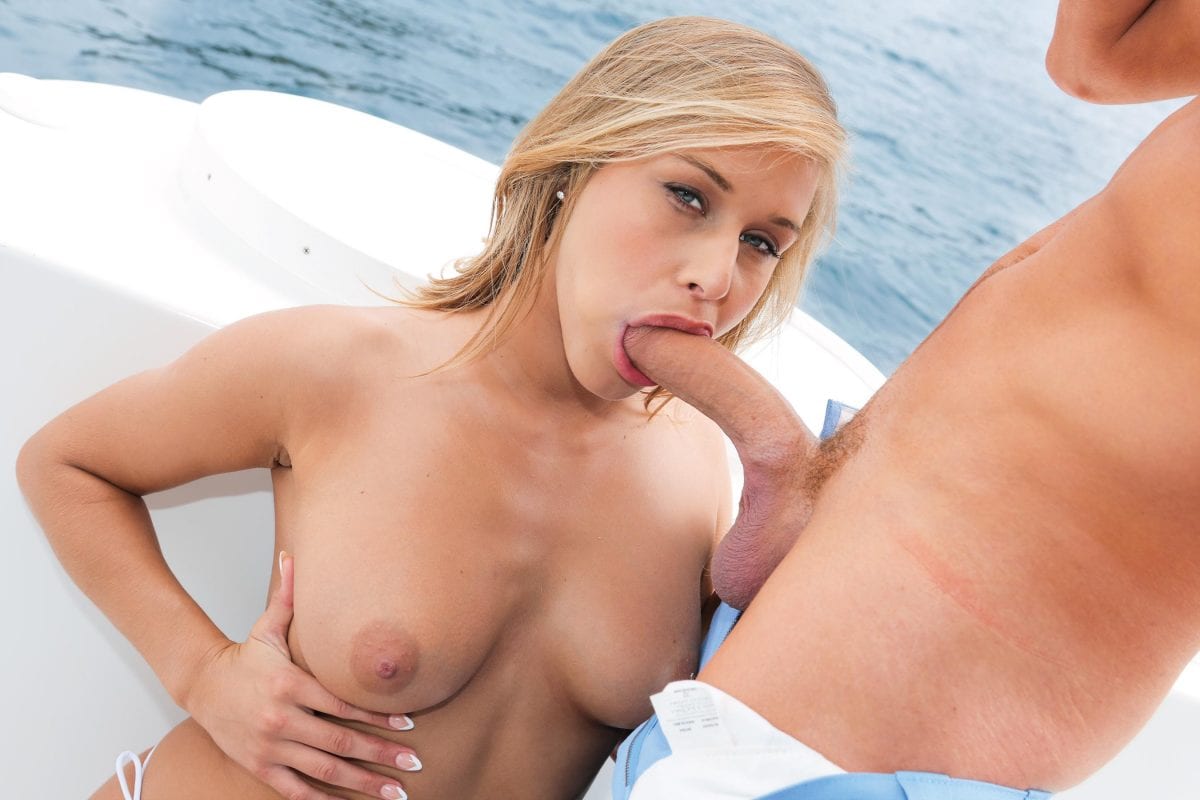 "Not having a gag reflex is a God-given gift. Sucking eight- to ten-inch cocks all the way down comes easy for me. And who doesn't like getting paid for it?" Kennedy enthused. "It's gotten so I can recognize the dick in the porn I'm watching without seeing his face—#pornstarproblems."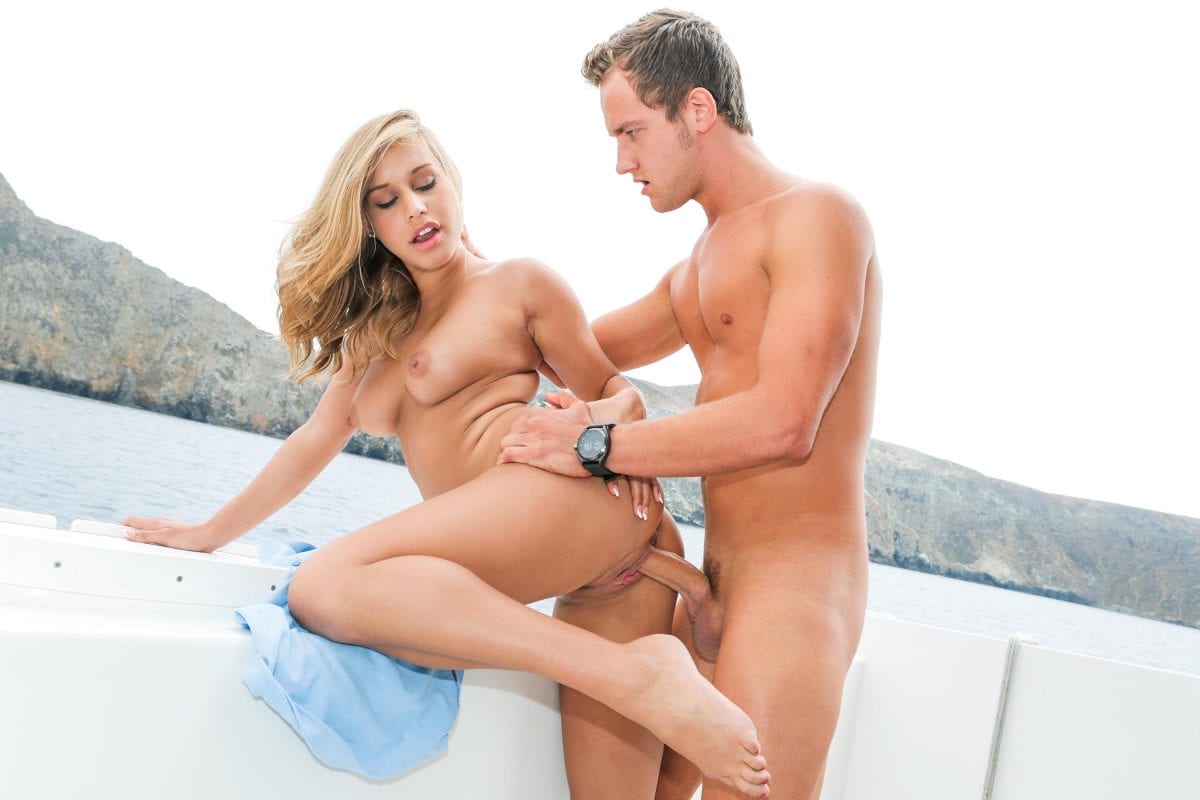 The able-throated beauty also reflected on the appreciation that fans showed for her work, noting that she's often approached by admirers of her work.
"People come up to me all the time and compliment me on my work. It can be so random! I think, Wow, all these people have seen my vagina! I can be at the tanning salon or standing in line at the airport, and people recognize me. It's super flattering," Leigh noted. "It's not all about work though. Sometimes I feel like doing something domestic, like baking…or fucking in my own bed."