Welcome to HUSTLER Triple Threat, where we honor Honeys so enchanting, we've featured them no less than three times!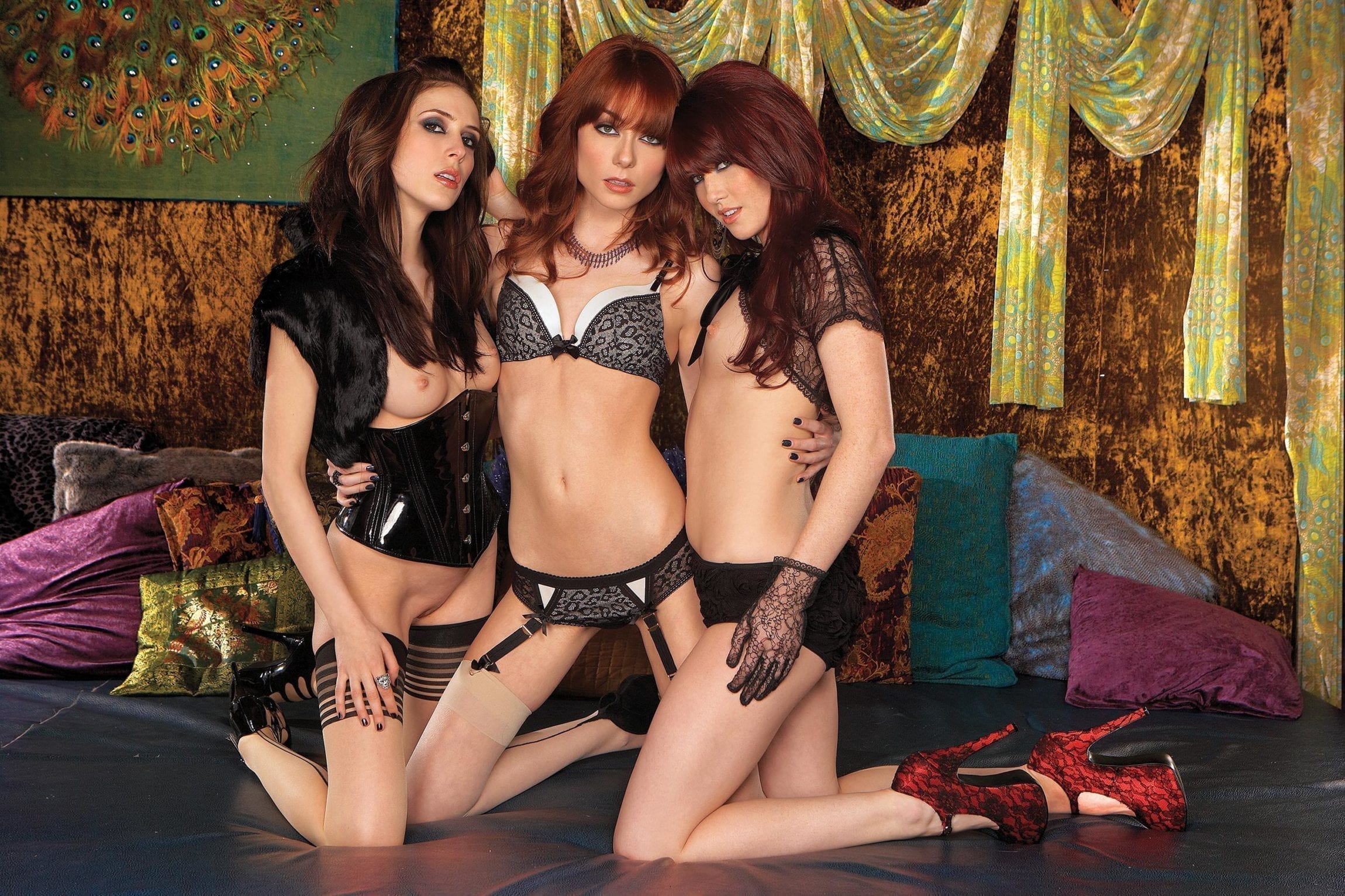 Today's subject: Elle Alexandra, a red-hot redhead from Bakersfield, California. Often referred to as "Nashville West," Bakersfield is perhaps best known for the subgenre of country music known as the Bakersfield Sound, which was spearheaded by such notables as Buck Owens, Merle Haggard and others. But no song is so sweet as the intoxicating beauty of Elle Alexandra, a fiery babe with a taste for fast cars, hot women and good times.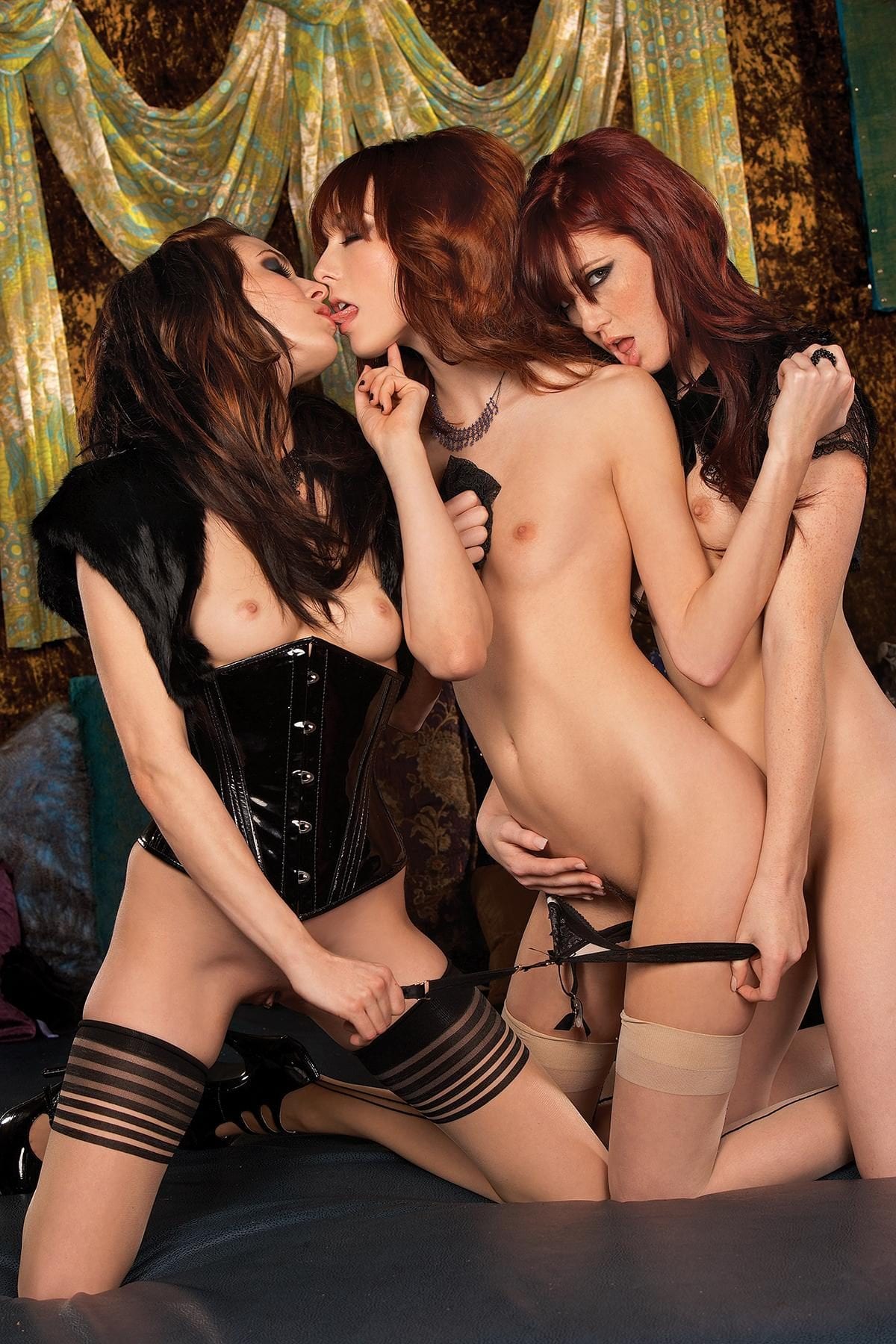 Elle's first big splash in the pages of HUSTLER came with the Holiday '11 pictorial "Three's Not a Crowd," and wow—what a splash it was!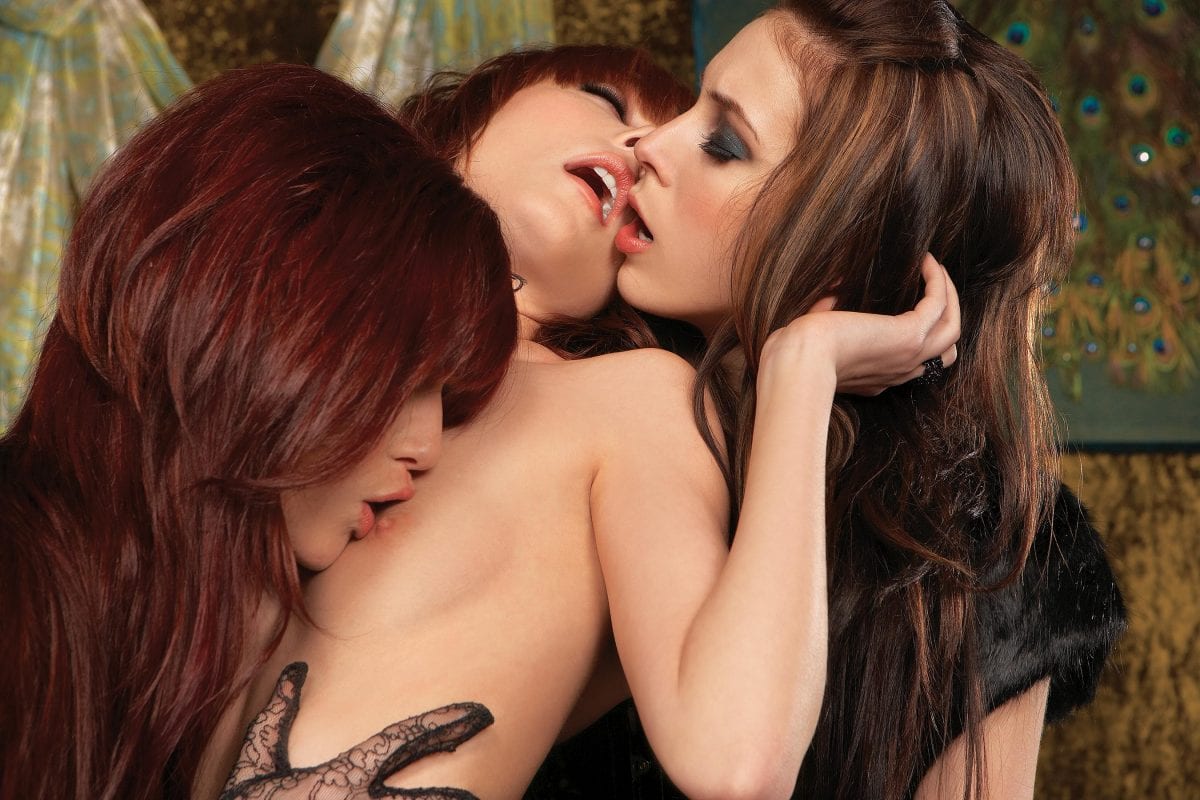 The pictorial, which found Elle teaming up with fellow beauties Aiden Ashley and Zoe Voss, shared the fanciful tale of a trio of gal-pals in an "ultraexclusive, ultrasexy book club."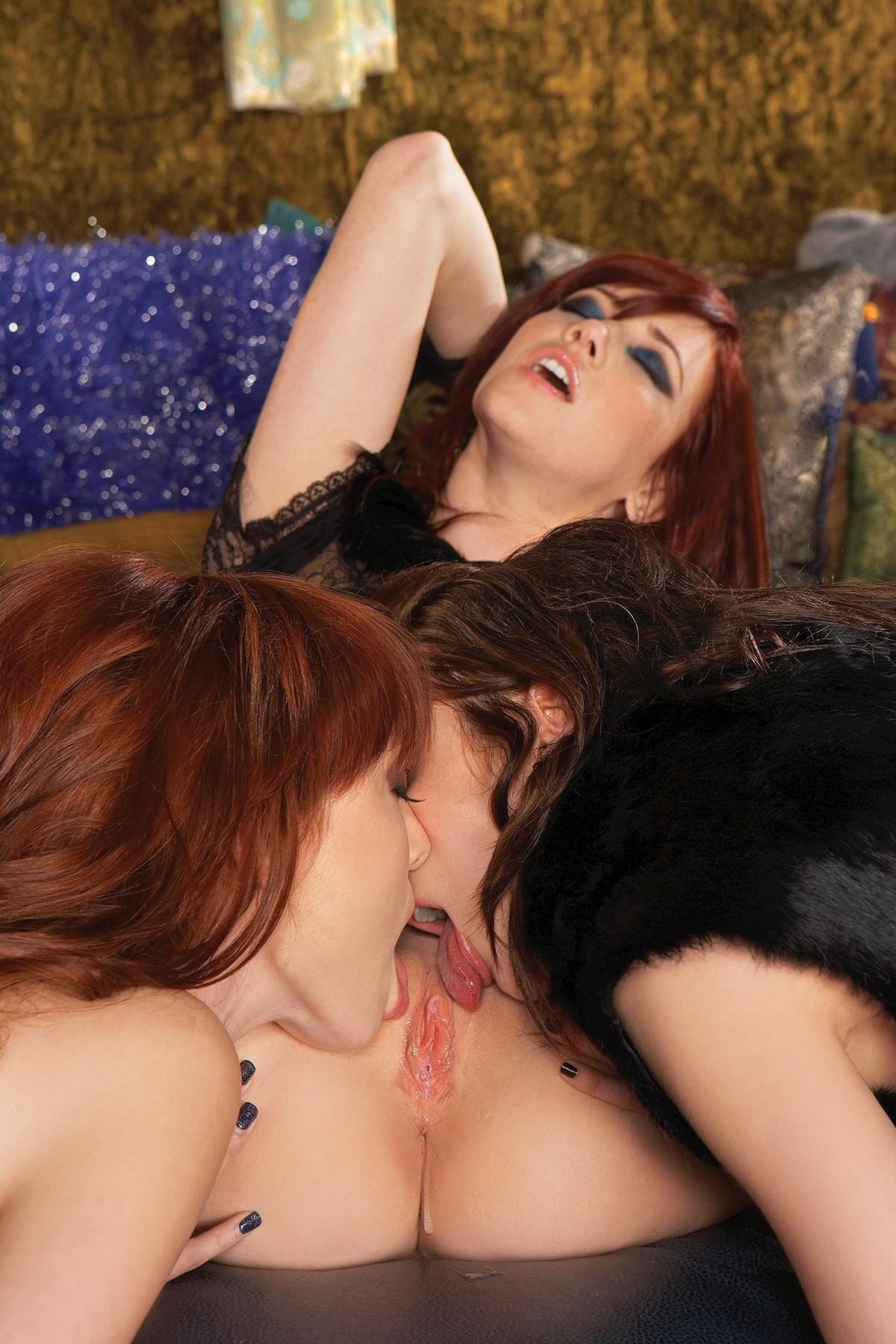 Unfortunately, at this particular gathering of the literary clique, none of them had an opportunity to complete the book they had been planning to discuss.