The rock supergroup featuring Guns N' Roses' Dizzy Reed and Quiet Riot's Alex Grossi tell us about their attention-grabbing name, their upcoming debut album and playing at a senior living center.
The name of the band is Hookers & Blow. Have we got your attention? We thought so. With a moniker like that, HUSTLERMagazine.com just had to do a feature interview. Since 2003, they have been playing fast and loud shows full of classic rock covers at all the clubs up and down L.A.'s famous Sunset Strip. The band's lineup rocks almost as hard as the name and the music they play. It includes longtime Guns N' Roses keyboardist Dizzy Reed (on lead vocals and keyboards) and Quiet Riot's shredder-in-chief, guitarist Alex Grossi. If that wasn't enough, Johnny Kelly, the drummer for Danzig and Type O Negative, is behind the kit, and Black Star Riders bassist Robbie Crane is holding down the low end. Plus, they also have a hot blond female singer named Nadja Reed. (Settle down, dudes; she's Dizzy's wife.)
Their latest release is a kickass cover of The Zombies' "Time of the Season" done in a way only Hookers & Blow can. This comes after releasing covers of songs by everyone from The Rolling Stones ("Rocks Off") to Led Zeppelin ("Trampled Under Foot") to David Bowie ("Ziggy Stardust") and even the late, great Eddie Money ("Shakin'"). The band is about to finally release its first-ever album via Golden Robot Records. We caught up with Dizzy Reed and Alex Grossi over Zoom to discuss what HUSTLER means to them, how they decide what songs to cover and if they will ever play again with their other bands, Guns N' Roses and Quiet Riot.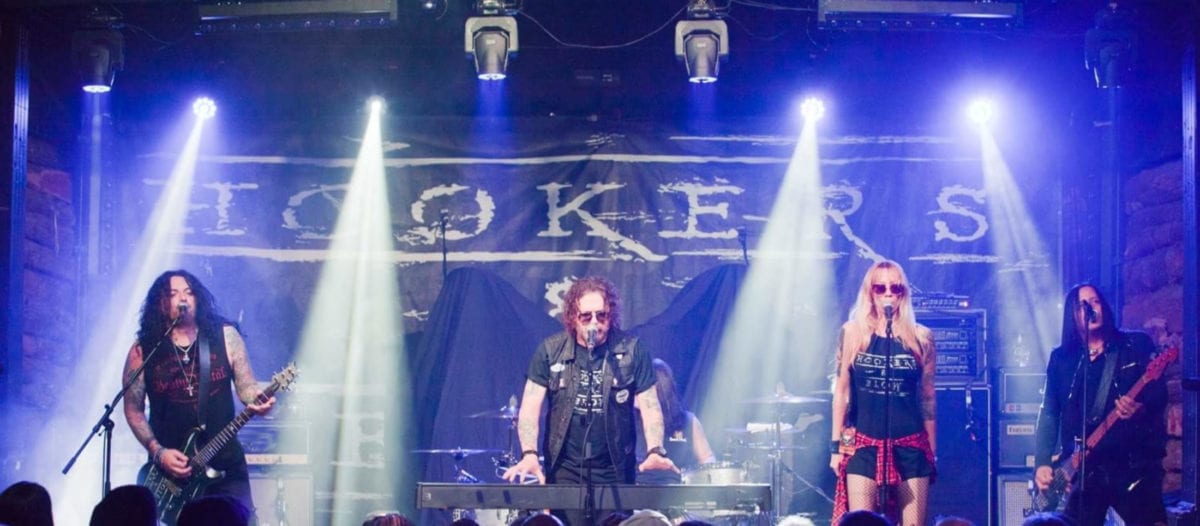 HUSTLERMagazine.com: Do you have any early memories of HUSTLER?
Dizzy Reed: I grew up in the '70s, so of course I do! (Laughs.)
Alex Grossi: When I was a kid, there were the big three of men's magazines: HUSTLER, Playboy and Penthouse. And if you had HUSTLER, then you had the best of the three. You won the game.
"We have had moments where we've booked shows and the promoters have had a problem putting the name on the marquee."