It's no joke—Stormy Daniels, Kate Kennedy and other XXX performers are finding the humor in branching out into comedy.
Two of the most common human fears are public speaking and being naked in front of strangers. So what does that say about porn performers who moonlight as stand-up comics?
It's not exactly a new phenomenon. Ron Jeremy's a porn legend whose one-liners enlivened the hijinks on the second season of the mainstream reality TV show The Surreal Life. Rebecca Bardoux, a performer who got her start in the porn industry in the '90s, has been hitting comedy club stages for the past several years. Missy Martinez, who appeared in the 2014 film Live Nude Girls, has also expanded her mainstream credits with comedy club sets. Stormy Daniels—yes, that Stormy Daniels—has stood on the boards with comical tales of a former reality TV show pitchman, his alleged fear and hatred of sharks, and how, according to Daniels, she swatted this pudgy, aging playboy with a rolled-up magazine that featured his own face on the cover.
Clearly, porn has always been a great hook on which to hang an act. That fact's not been lost on performer Kate Kennedy. "Porn provides 80 percent of my material," Kate says. "I need to challenge myself to write about current events." The star of Anal Darlings 3 (Evil Angel), Betty and Veronica: A XXX Parody (VRCosplayX.com) and I'm My Stepdad's Favorite 3 (Digital Sin) caught both the porn and the comedy bugs early: "I wanted to do stand-up since I was 11 or 12. Porn too. I was a weird kid."
Now 25, Kate came into comedy through porn. "One day I had a scene and a friend said if I could get five minutes together, I could go onstage at the Comedy Store here in L.A. I did, and it was the best!" Kennedy enthuses.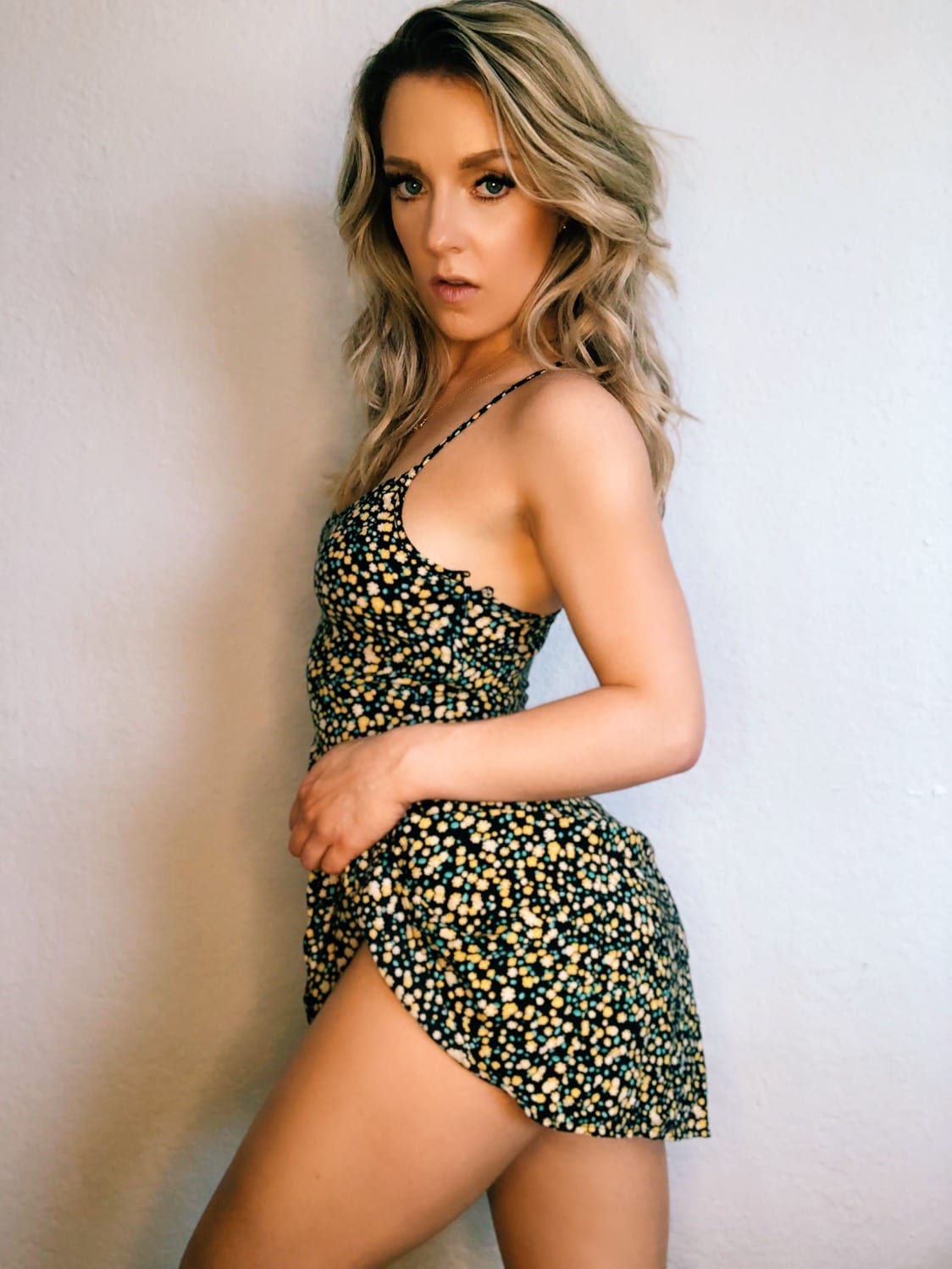 "I think porn and comedy are both brave and empowering."