In his 23rd book Michael Eric Dyson expresses, in literary form, the Black Lives Matter slogan "Say their name!" Each chapter of Long Time Coming: Reckoning With Race in America is addressed to African Americans who died as a result of police and vigilante violence. The 230-page book is a sort of primer, chronicling and explaining the causes of what's arguably the biggest mass uprising in U.S. history. Readers may find Dyson's words—written in a "tell it like it is" style—challenging and bracing, but never threatening or menacing. He writes in the prophetic tradition of Reverend Martin Luther King Jr. and in a way that renders complex ideas accessible to everyday people.
An ordained minister, Dyson is one of America's most prominent and prolific authors, academics and authoritative observers on race. Born in Detroit in 1958, he grew up as the Motown Sound pulsed in the Motor City, and Dyson's published works include reflections on music and musicians like Marvin Gaye, Tupac Shakur, Nas and Jay-Z. He earned a Ph.D. at Princeton and taught sociology at Georgetown University for almost 14 years, until joining Vanderbilt University on January 1 as Centennial Chair and University Distinguished Professor of African American and Diaspora Studies in the College of Arts and Science and University Distinguished Professor of Ethics and Society in the Divinity School. As a public intellectual, he and his commentary frequently appear in media outlets, from MSNBC's airwaves to The New York Times' opinion pages.
The title of Long Time Coming is taken from Sam Cooke's 1964 song "A Change Is Gonna Come," and in this candid conversation Michael Eric Dyson discusses excessive use of police force, Black Lives Matter, the Squad, the vaccine, democratic socialism and more—including that long overdue change that is finally coming.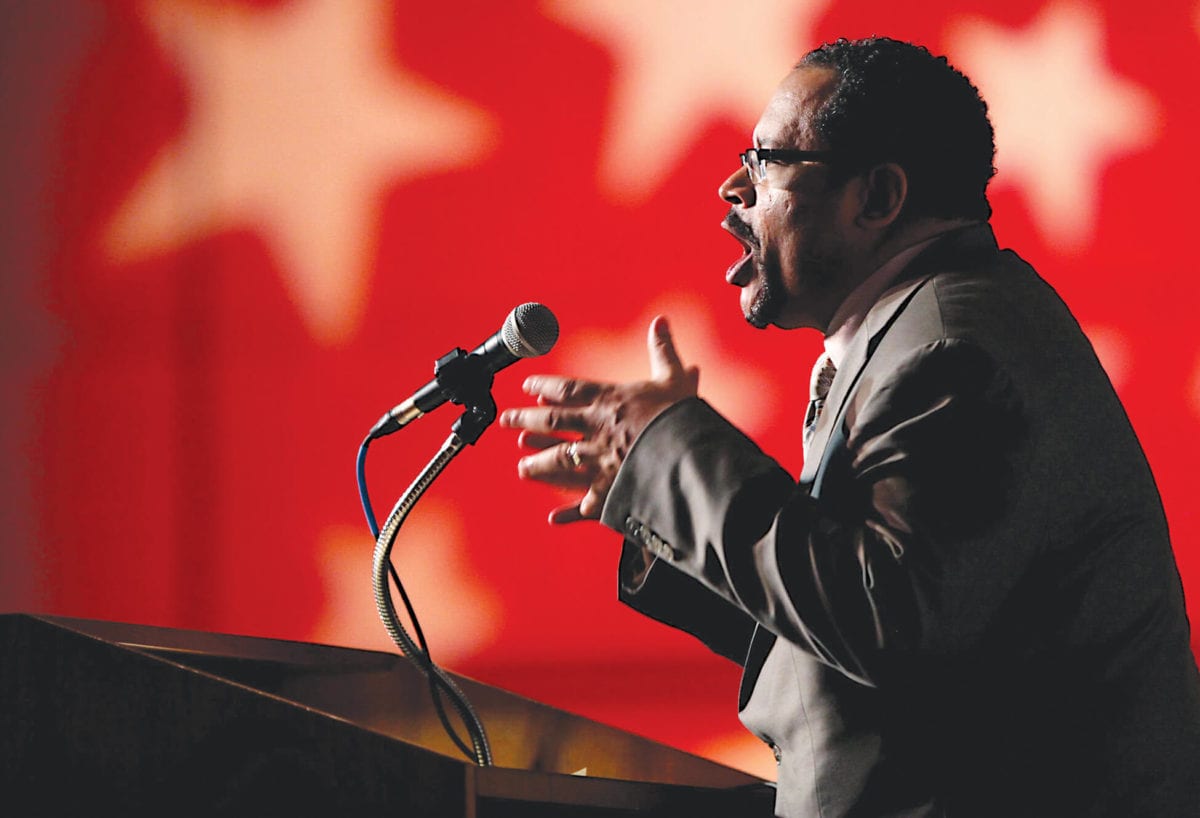 HUSTLER: Long Time Coming is reminiscent in content and format to Martin Luther King's 1963 Letter from Birmingham Jail, which opens with "My Dear Fellow Clergymen."
DR. MICHAEL ERIC DYSON: I addressed each chapter of my book to those who are martyrs to the Black struggle for freedom, justice and equality in our own times. Martyrs in the sense that their deaths were used by those who survived as a symbolic push to try to gain the very justice that was denied to these figures in life. The prelude was written to Elijah McClain, a young Black man killed by police in Aurora, Colorado.
The first full chapter is devoted to Emmett Till, a 14-year-old Black boy who'd gone from Chicago to Mississippi in 1955 and lost his life in one of the most brutal acts of murder and lynching of the 1950s, that helped start the bus boycott in Montgomery, as Rosa Parks was inspired by his memory. I also address Ahmaud Arbery in that chapter.