Is there a doctor in the house?" someone asked. "Well, technically yes," I said. "But not the medical kind. I am a doctor of philosophy, but I can really only help out in sex emergencies."
I knew I wanted to study porn ever since law school. I took an elective where we read feminist legal scholarship about sexually explicit media. I remember reading U.S. Supreme Court Justice Potter Stewart's famous quote that he could not define pornography, but "I know it when I see it." We read about Catherine MacKinnon and Andrea Dworkin's antipornography ordinance in 1983, which treated pornography as a violation of women's civil rights. We discussed the Canadian Little Sisters case, where a gay and lesbian bookstore had its material intercepted at the border after being classified as obscene by customs.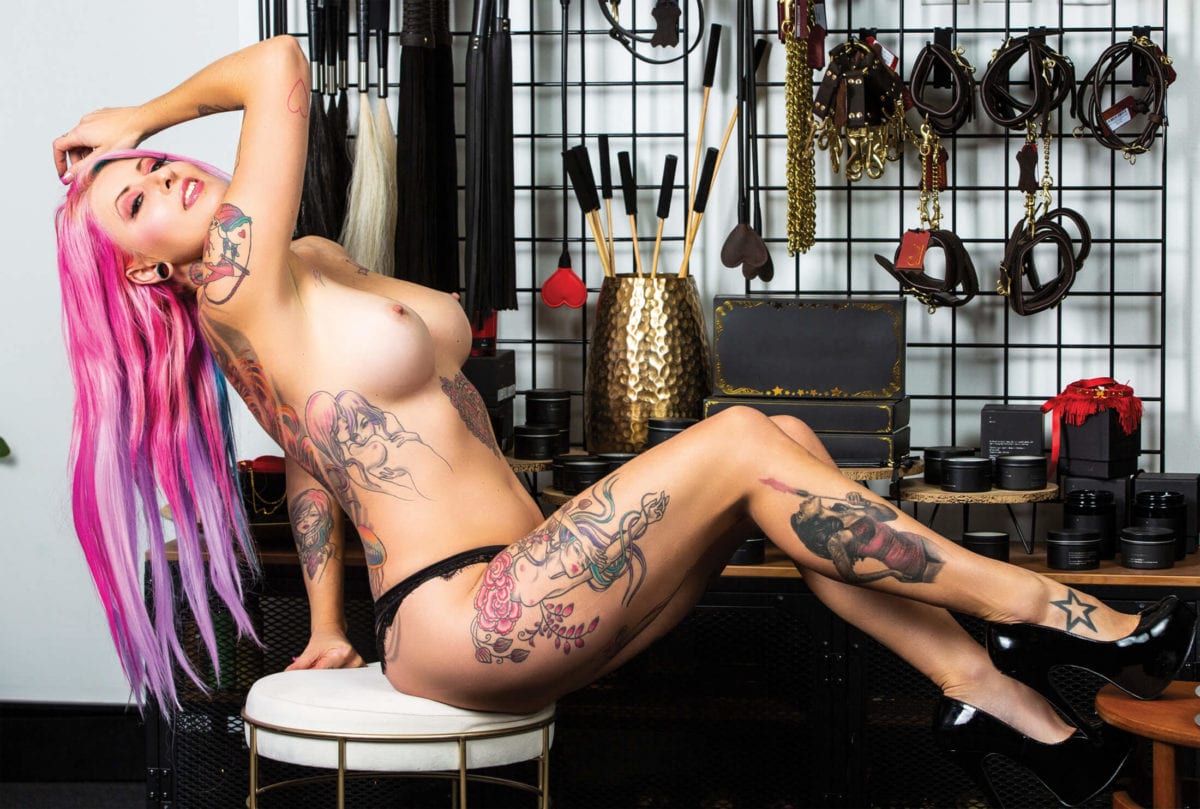 I was fascinated, outraged and curious. I wanted to know more. But I wanted to hear from people in the industry. These cases provided very little insight into the diverse ways that pornography was created or consumed by its performers and audiences. Where were the porn stars?
I was an "out" porn performer during my studies, meaning that I was naked on the internet and pretty much everyone knew. I got nude for indie, DIY, alt, feminist and queer porn collectives in Australia and did scenes with performers from the U.S., U.K. and Europe. Some of my most memorable highlights: the inimitable Jiz Lee squirting all over my bedroom floor when they came Down Under to headline a queer porn film festival; shooting a "femme-facial" fisting scene with Courtney Trouble where I jizzed all over their beautiful face; getting a spanking during the week of the Feminist Porn Conference from Pandora Blake, who left some quality welts; shooting a slow and tender foot fetish/foot-fucking scene with April Flores, whose cyberskin voluptuous vagina I had on display for years in my living room; and a long, exploratory threesome with James Darling and Wolf Hudson in Toronto on the night of the Feminist Porn Awards.
I am not the first porn performer to undertake a Ph.D. Following her fame during the "golden era of pornography" in the U.S., Annie Sprinkle went on to become a sexologist, educator and filmmaker and earned her doctorate from the Institute for Advanced Study of Human Sexuality in San Francisco. Her pioneering work as a performance artist includes Public Cervix Announcement, in which she invited audiences to view her cervix through a speculum, and her filmography includes The Herstory of Porn: Reel to Real (with Scarlet Harlot), where she presents rare films from her diverse career with commentary by film scholar Linda Williams.
Like so many others inspired by Annie's combination of art, education, porn and politics, I enrolled at uni and embarked on the process of become a doctor of pornography.