After racking up a quarter-million dollars in debt and hitting rock bottom in 2017, a California cash-game crusher looks to rebuild his bankroll and his life.
Everyone loves an underdog. Maybe that's why it's so devastating to see high-stakes poker player DGAF lose a $35,000 pot to a runner- runner full house with 96% equity after the flop and the money all in. It's probably the reason his loyal Patreon subscribers—the "patróns," as he affectionately calls them—fork over a monthly fee to get unfiltered access to his comeback story. A modern-day Sisyphus, DGAF's journey is synonymous with the extreme variance both on and off of the felt: incredible highs and heartbreaking lows.
Poker has always been a part of DGAF's life. As a kid, he would go over to his friends' houses and watch the adults play, learning the basics along the way. That led to home games of Guts in high school before graduating to Spades in college. After finishing school in the mid '90s, he felt his life was at a bit of a low point, so he hit the road and ended up at the Del Mar Fairgrounds. He held several odd jobs as a carny and food stand manager, learning how to talk to and read his customers to find new ways to get their money. He perfected his gift of gab and continued to play cards after work with the carnival bosses, an experience that included getting cheated once or twice.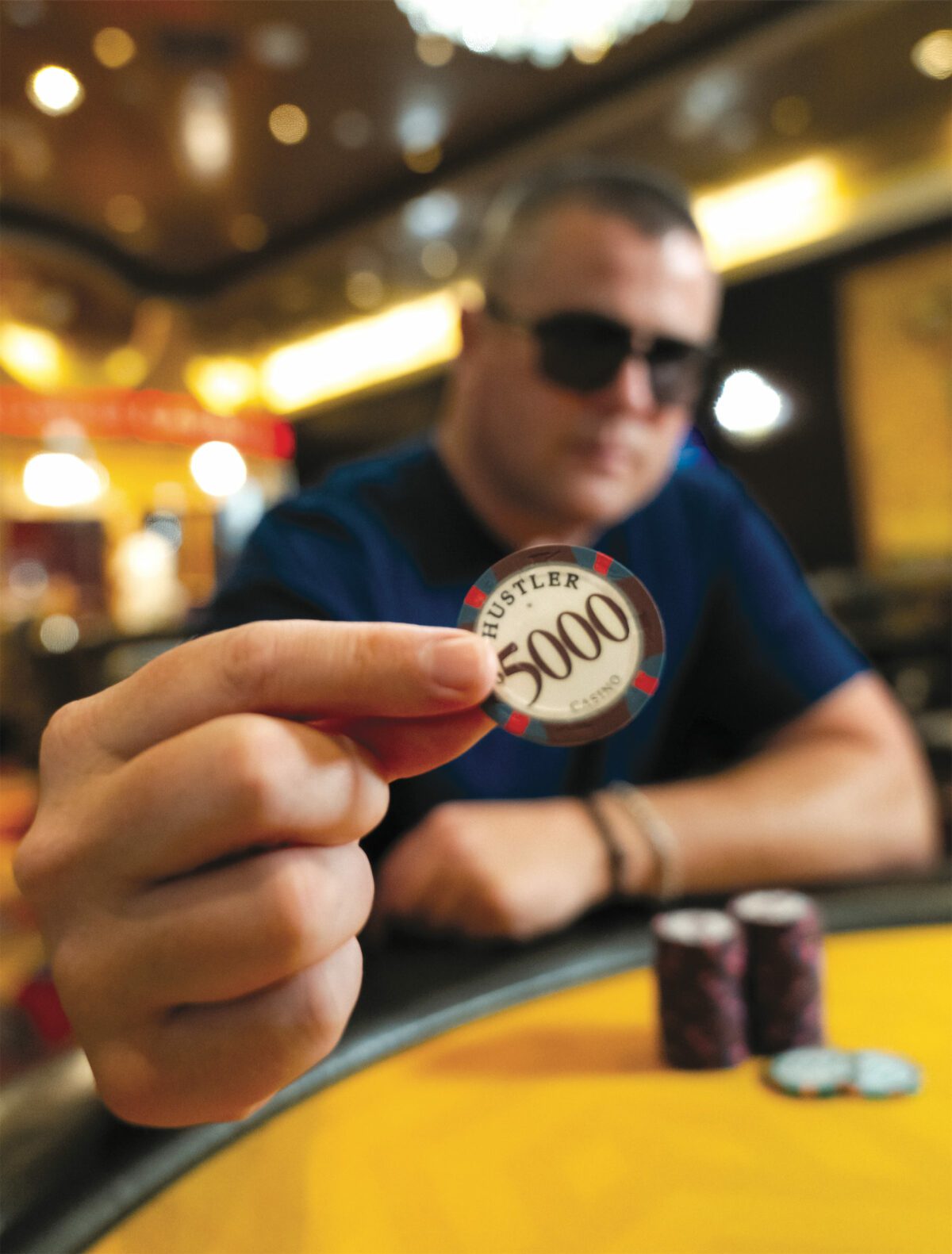 A fateful trip to Las Vegas for a friend's wedding would change everything. The groom-to-be hit a royal flush on a video poker machine, allowing the group to play with a little extra cash. DGAF and another friend left the bright lights of the Strip for the Binion's Horseshoe casino downtown. At the time, the Horseshoe was home to the World Series of Poker, and in the poker room framed photos of former world champions, including Doyle Brunson, Stu Ungar and Johnny Chan, lined the wall. "It wasn't fancy, but it was fucking awesome," he remembers. The two played Stud High all night, and although they busted, DGAF found a new love.
"It changed everything for me," DGAF recalls. "It sparked this interest in casino poker. Instead of playing with friends and winning IOUs from them, I could win actual money against strangers."
That realization led to a period of relentless studying and playing for several years. He started to master the most popular games in California at the time: Limit Hold 'Em and Stud High/Low, sitting at the tables for 20 hours a week in addition to working his regular job. Then, in 2003, Chris Moneymaker won the World Series of Poker Main Event, launching the poker boom and elevating No-Limit Texas Hold 'Em to the most popular game in every cardroom.
Eager to get in on the action, DGAF went to Viejas Casino in San Diego and hopped into their very first game. He got an all-in bluff through, and from there he was hooked. He studied and played even more hours at Ocean's Eleven Casino in Oceanside, California, where he dominated the $2/$3 stakes, eventually progressing to the $10/$10 game. He got so good and was playing for so many hours that he quit his regular job in 2008 to begin a career as a poker pro. That same year, he also got the moniker that has stuck with him to this day.