Adult-entertainment powerhouse Joanna Angel is out with her brand-spanking-new interactive novel Club 42 and has provided HUSTLER readers with this delicious preview. The book follows Naomi, a proud Brooklyn hipster who finds her life forever changed when she gets fired from her barista job and wanders into a strip club called Club 42. On a whim, Naomi auditions to become a dancer, and what happens next…is up to you. You decide Naomi's fate along the way as you guide her through this nonstop naked adventure in the city that never sleeps.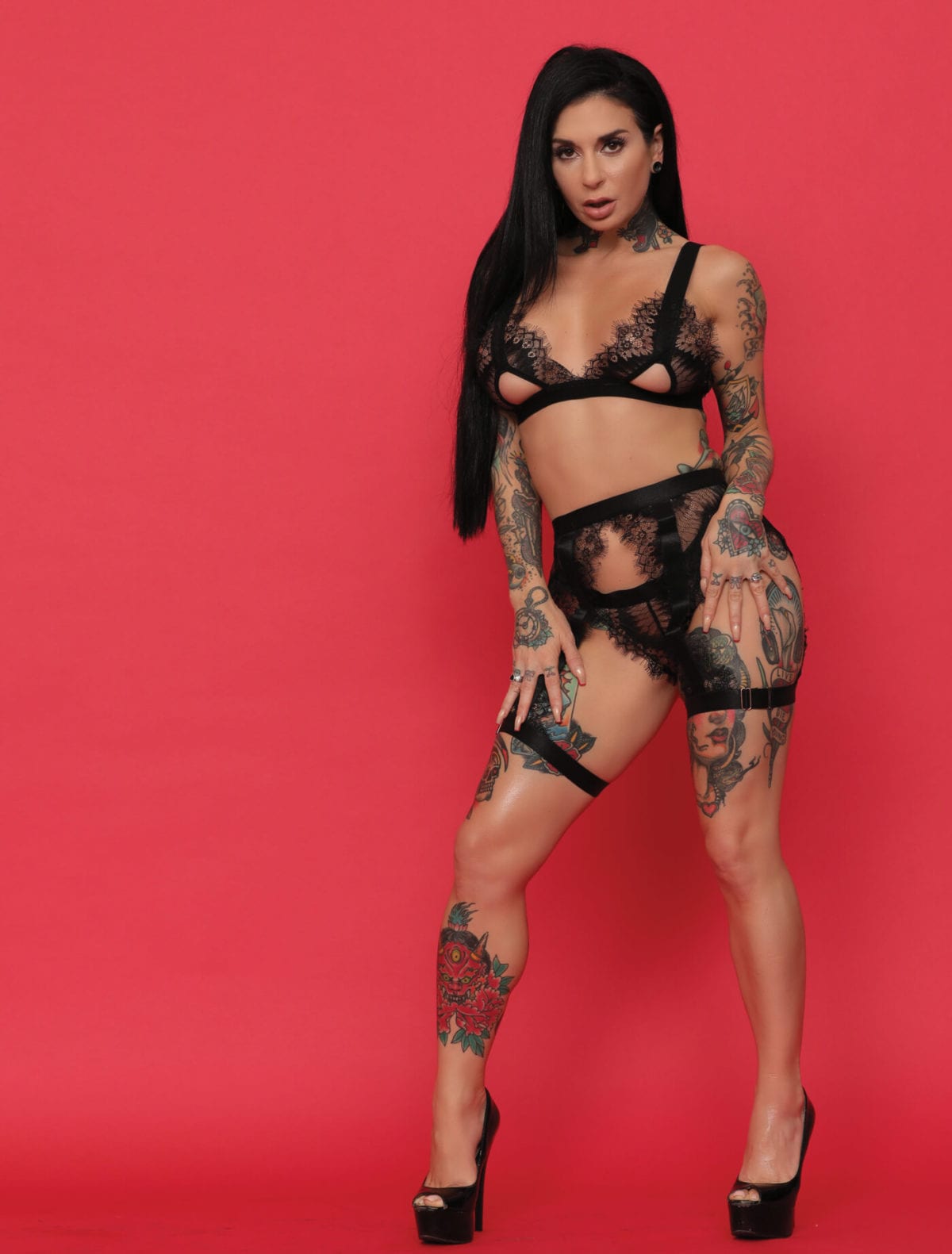 In this excerpt from the book, we join Naomi immediately following her audition and hire at the club. Brandi, a veteran stripper, has just offered Naomi a proposition: "Well, I've got a customer waiting for me up in VIP. He likes doing doubles. I'm sure he'd LOVE a new girl. Wanna come with?" And the reader gets to decide whether they want to watch Naomi go with Brandi to the VIP room or follow Naomi as she explores the club by herself. We opted for the VIP room (big surprise), and away we go:
Brandi pulled me through the strip club, past the stage and the DJ and the bar. We arrived in a dark hallway lit with what looked like those constellation stickers I bought at Sharper Image and put all over my bedroom in high school. There were several spaces lined with dark velvet curtains. Brandi opened one of the curtains and revealed a scrawny man sitting on a decadent velvet bench, dressed in khakis and a patterned button-down top, with glasses and dark hair. His hands were in his lap, and he was looking at the floor. I felt like we were detectives walking into an interrogation room, and this khaki guy was definitely guilty of something.
Brandi sat on his lap and played with his hair. To say the least, her pink sparkly getup and his khaki garb did not complement each other well. There's no other scenario in the universe where these two people would be interacting like this.
"Scotty! Look! I brought a friend," she said. Scotty seemed excited.
"Oh—y-y-y-y-es. D-d-d-d-d-o you guys like to play together?" he asked.