PORN IS A BUSINESS, BUT THAT DOESN'T MEAN YOU CAN'T HAVE FUN. SAVVY PERFORMER CINDY STARFALL HAS TURNED HER NAME INTO A PROFITABLE BRAND. SHE STARS IN VIDEOS, RUNS HER OWN WEBSITE AND STORE, DANCES AND WEBCAMS. THE PETITE BEAUTY CLEARLY LOVES HER JOB, ADORES SEX AND IS A DEVOTED SWINGER TO BOOT. HOOK UP WITH CINDY, ONSCREEN OR IN PERSON, AND SHE COULD MAKE YOUR WISHES COME TRUE.
---
Before I arrive at the home of porn entrepreneur Cindy Starfall, she emails to ask if I eat meat. The Vietnamese-born adult entertainment sensation loves to cook her native cuisine and wants to make me a bahn mi sandwich.
I drive into the outskirts of Los Angeles County, past rolling green fields and cow farms, and pull up to Cindy's house, tucked into a small community of brand-new homes in the middle of what feels like nowhere. She answers the door wearing a blue terry cloth romper and flashes a big smile. The 26-year-old star is beautiful, small— she's only 4-11—and very fit. When she gives me a hug, her head barely grazes my breasts.
Cindy likes animals. Her orange tabby skirts through the house, a bell jingling around his neck. She's got a fishbowl in the kitchen, and across her dining room table is a big tank with a turtle. I ask what the turtle's name is.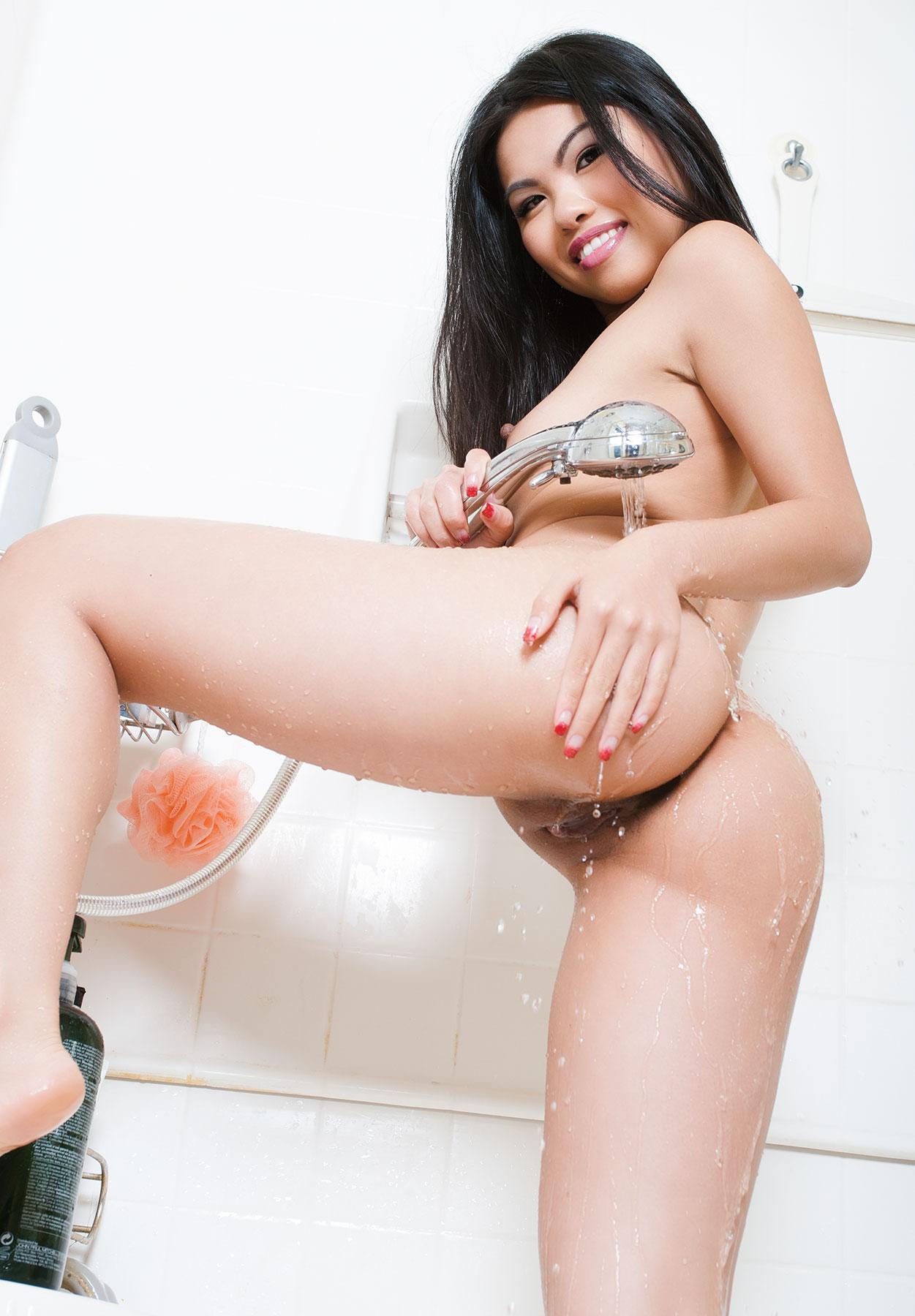 "I just call him Turtle," she says with a laugh that echoes through her suburban home. "One day he showed up on my doorstep and wanted to be my pet. He was so tiny."