The fret-shredding ax-slinger for metal masters Vixen explains her inspiration for picking up a guitar, her band's evolving dynamic and how sexuality fits into rock music.
The band Vixen holds a special place in the hearts of many a man who came of age in the era of hair metal. While most bands of that era merely looked like chicks, Vixen actually was a group of rocking females. The original lineup of Roxy Petrucci (drums), Share Ross (bass), Janet Gardner (vocals) and Jan Kuehnemund (guitar) broke through big with their self-titled 1988 debut album. To this day, the video for "Edge of a Broken Heart" remains seared in our collective spank-banks.
Roxy Petrucci kept the band rolling over the decades and, after Kuehnemund succumbed to cancer in 2013, the surviving members kept the band's vision alive as a tribute to Jan, with Britt Lightning taking on the guitar duties in 2017. In 2019, Gardner left Vixen to focus on her family and a solo career. The band then recruited former Femme Fatale frontwoman Lorraine Lewis to handle vocals. The band is currently making plans for a new album. 
HUSTLERMagazine.com caught up with Britt and her lightning-fast fingers to discuss her inspiration for picking up a guitar, the evolving Vixen dynamic and how sexuality fits into rock 'n' roll.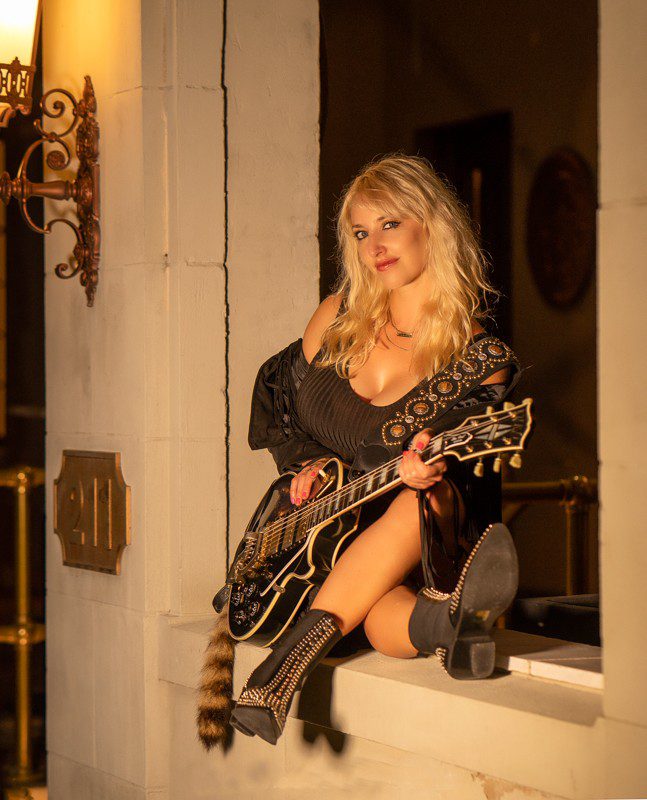 HUSTLERMagazine.com: Are you okay being interviewed by us?
Britt Lightning: Hell yes, I am a fan!
Do you remember the first time you ever saw a HUSTLER Magazine?