Self-described MAGA MILF Brandi Love attended a conservative event hoping to spend quality time with kindred spirits. Instead, she learned an unpleasant lesson about certain factions in the movement.
It's been said that liberals fall in love and conservatives fall in line, but that's not always the case. When Brandi Love, MILF porn star and dedicated conservative, attended an event organized by Turning Point USA earlier this month, she thought she'd hear some of her favorite speakers, maybe learn a few things and share good vibes with like-minded attendees.
It didn't quite work out that way: Instead, Love got the boot from the Tampa, Florida, event, which was dubbed the Student Action Summit. Apparently, conservative bona fides only get a girl so far these days…
HUSTLERMagazine.com caught up with Love to discuss her experience at the event and how it affected her opinion about certain factions of the conservative movement.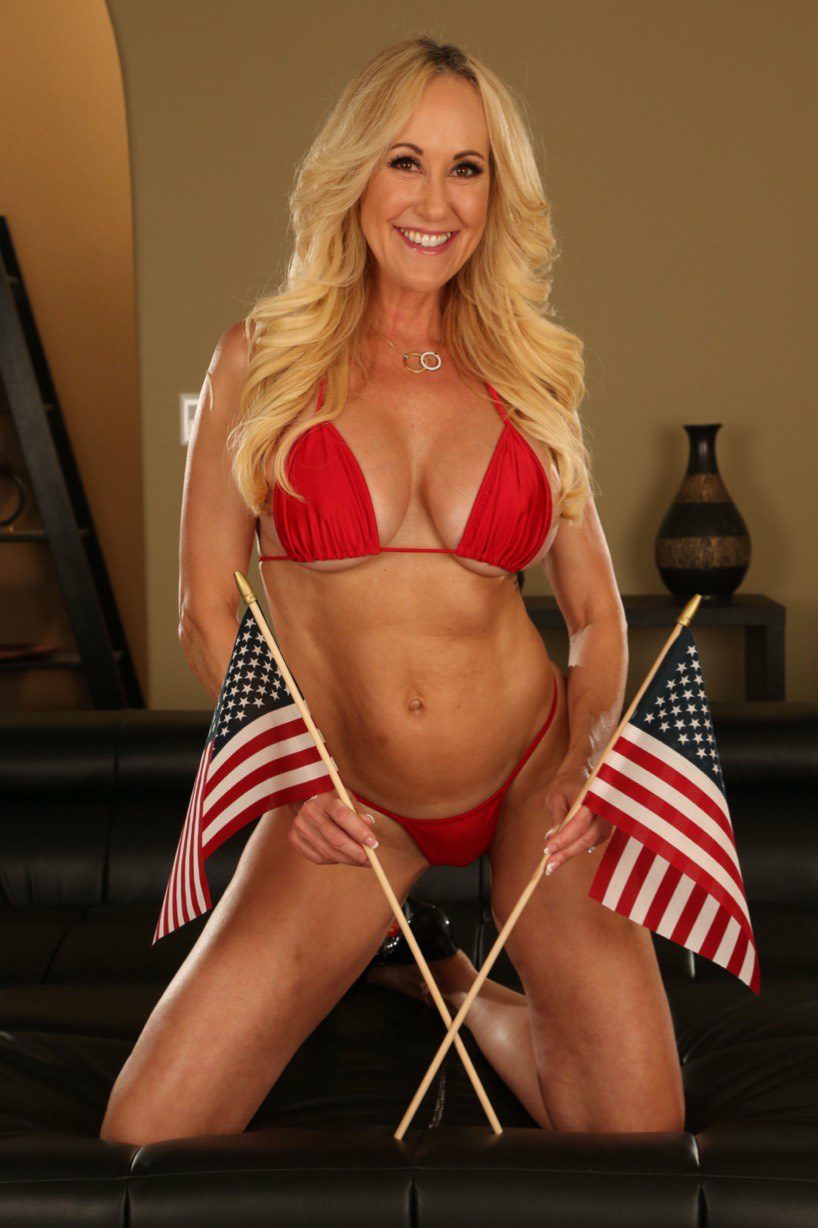 HUSTLERMagazine.com: Have you always considered yourself conservative? What attracted you to conservatism?
Brandi Love: It's no secret that I'm the great granddaughter of Jesse L. Livermore [American stock trader and once one of the richest people in the world]. What may be less well-known is that my family history is firmly entrenched in political conservatism. I have a handwritten letter from Ronald Reagan to my grandmother and grandfather. Jesse had a full-sized gun range in his basement at Evermore out on Kings Point [on] Long Island. I was never raised to care about a person's skin color, sexual orientation or how they chose to live their personal lives. Hell, everyone from The Wall Street Journal to Investors Chronicle consider the Livermores to be the inspiration for The Great Gatsby. My family have all been patriots. I'm just like they were. Today I call that a "Kid Rock conservative."