"I love to be choked and manhandled, by guys or girls. I love to be submissive to men especially and really just lose myself."
With XXX credits ranging from BARELY LEGAL #167: College Nerd Creampies to Anal Heartbreakers 4, Jane Wilde has had plenty of experience in the carnal arts. In the interest of sexual enlightenment, HUSTLERMagazine.com talked to the petite and passionate anal princess about what she enjoys most about sex with others—and with herself.
Read below for Wilde's sex tips on an array of topics, from slobbering in your partner's ear (that's a no-no where she's concerned, guys) to proper threeway etiquette (spoiler alert: sharing is caring). You can definitely learn a thing or two from Wilde's fun and feisty little mind, so take notes—if you can free up your hand long enough to grab a pen, that is.
HUSTLERMagazine.com: First off, what are some basic sex do's and don'ts for you?
Jane Wilde: Do communicate with your partner verbally about what they like and don't like—and what you like and don't like. It makes it so much easier to figure out how to have enjoyable sex with each other. And do try a little of everything. Sometimes it's tough to verbalize what you love until it's happening in the moment. Give plenty of opportunity for that to happen by trying different techniques for foreplay, and try to pick up on your partner's cues. Don't be afraid to step outside the box. Don't be embarrassed. Sex between two consenting adults is the most normal thing you can do. All the "weird" things you think are unique about the way you fuck are (surprise) probably done by millions of other folks, including your partner!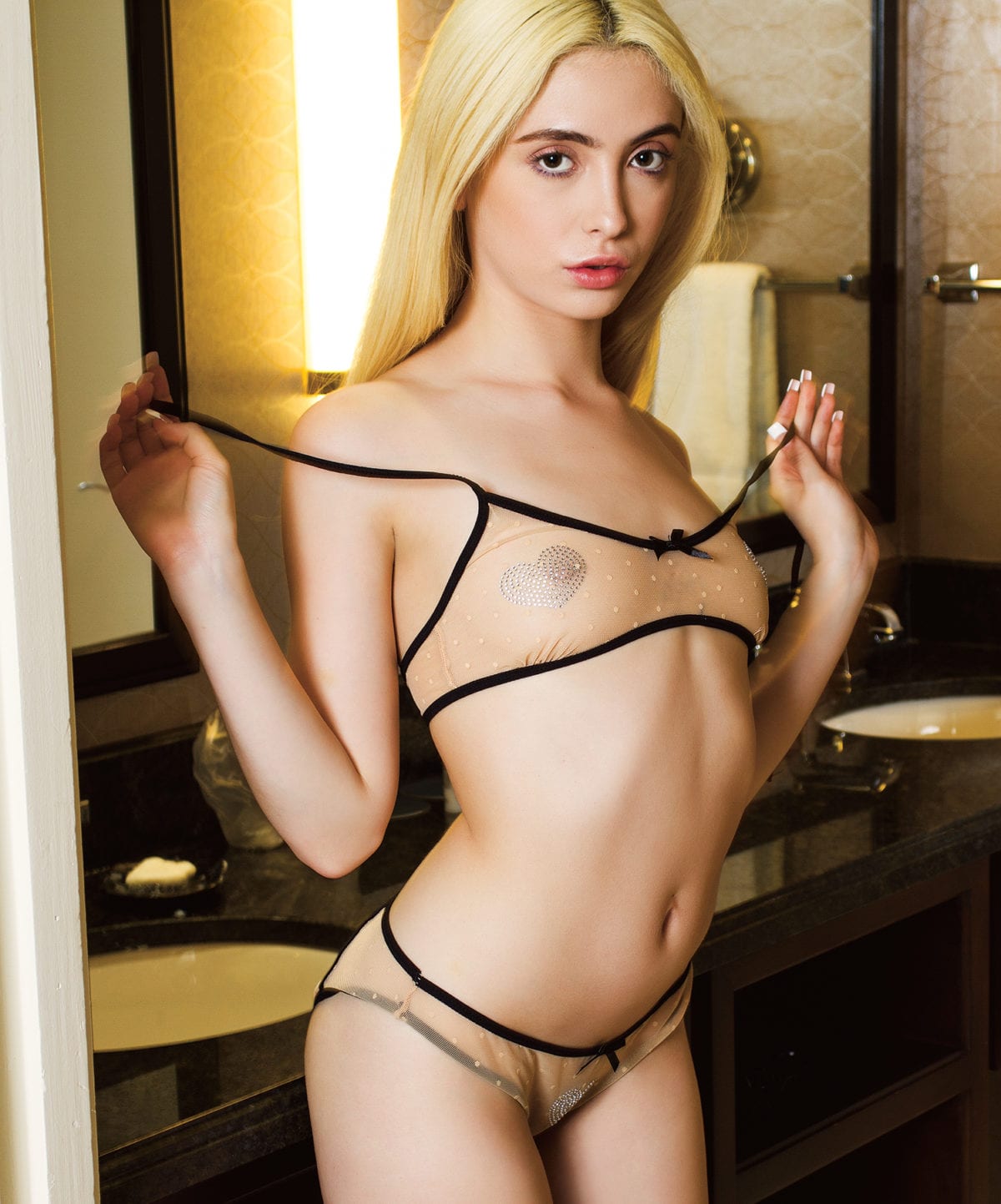 What do you wish guys did more of—and way less of?