She's the "Cherry Pie" girl from the Warrant music video, the blonde on roller skates who haunted the wet dreams of the MTV Generation. She dated a who's who of rock royalty, including Tommy Lee, Dave Navarro and Matthew Nelson—and married Jani Lane. By some miracle, she survived—and she's as smoking-hot as ever. The unsinkable Bobbie Brown stopped by HUSTLER to talk about starfucking, losing Jani Lane and landing her latest gig.
HUSTLER: What was the Sunset Strip scene really like back in the day?
BOBBIE BROWN: Awesome! A nonstop competitive party up and down the Strip. You were either a fan or a somebody. Right after I did the "Cherry Pie" video, people would come running up to me screaming, "You're my Cherry Pie!" And my boyfriend [Matthew Nelson] would yell back, "No she's mine!" I wasn't famous famous, but people treated me like I was.
What drew you to rock guys?
I was in their videos. I didn't go to the clubs and say, "Oh, I'm gonna go find Sebastian Bach!" I ended up doing jobs and videos, and we would meet.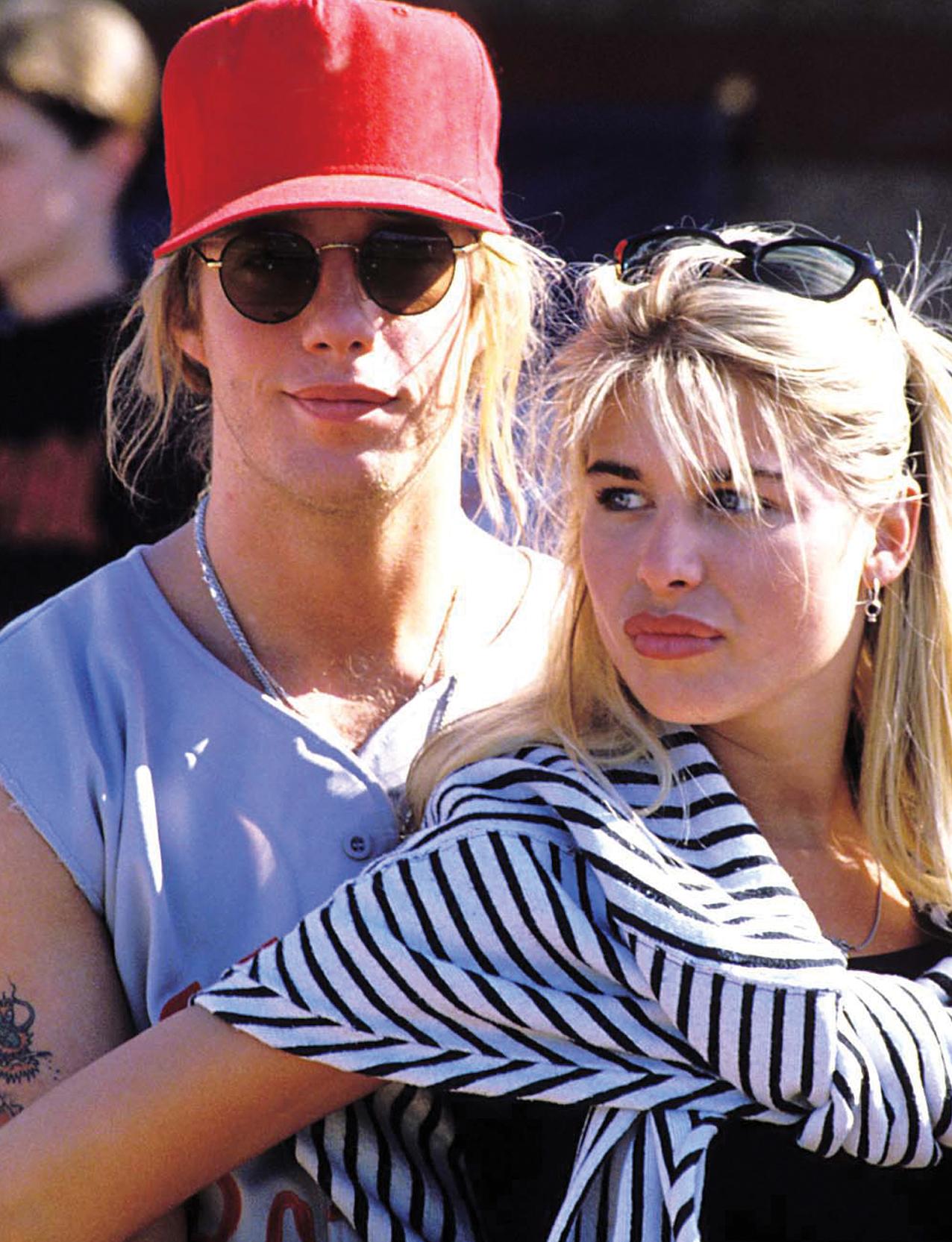 What did you think of the groupie scene?
I was entertained by it, but I was also appalled at the extremes groupies would go to just to meet the bands. They would do anything. The bands had a system. They called it a "Pussy Pass." If the girl's backstage pass had a P on it, she blew everybody just to get backstage. Kinda sad.