Welcome to HUSTLER Two-Timers, where we celebrate Honeys so nice, we featured them twice!
Today we celebrate the beauty, sexuality and spirit of Blair Williams, a very special specimen indeed. When this Los Angeles-bred beauty scored her first HUSTLER layout, with the weed-themed May '17 pictorial Sweet Salvation, she was a newbie to porn, having just wrapped up her previous gig—sharing the teachings of the Lord with young ones.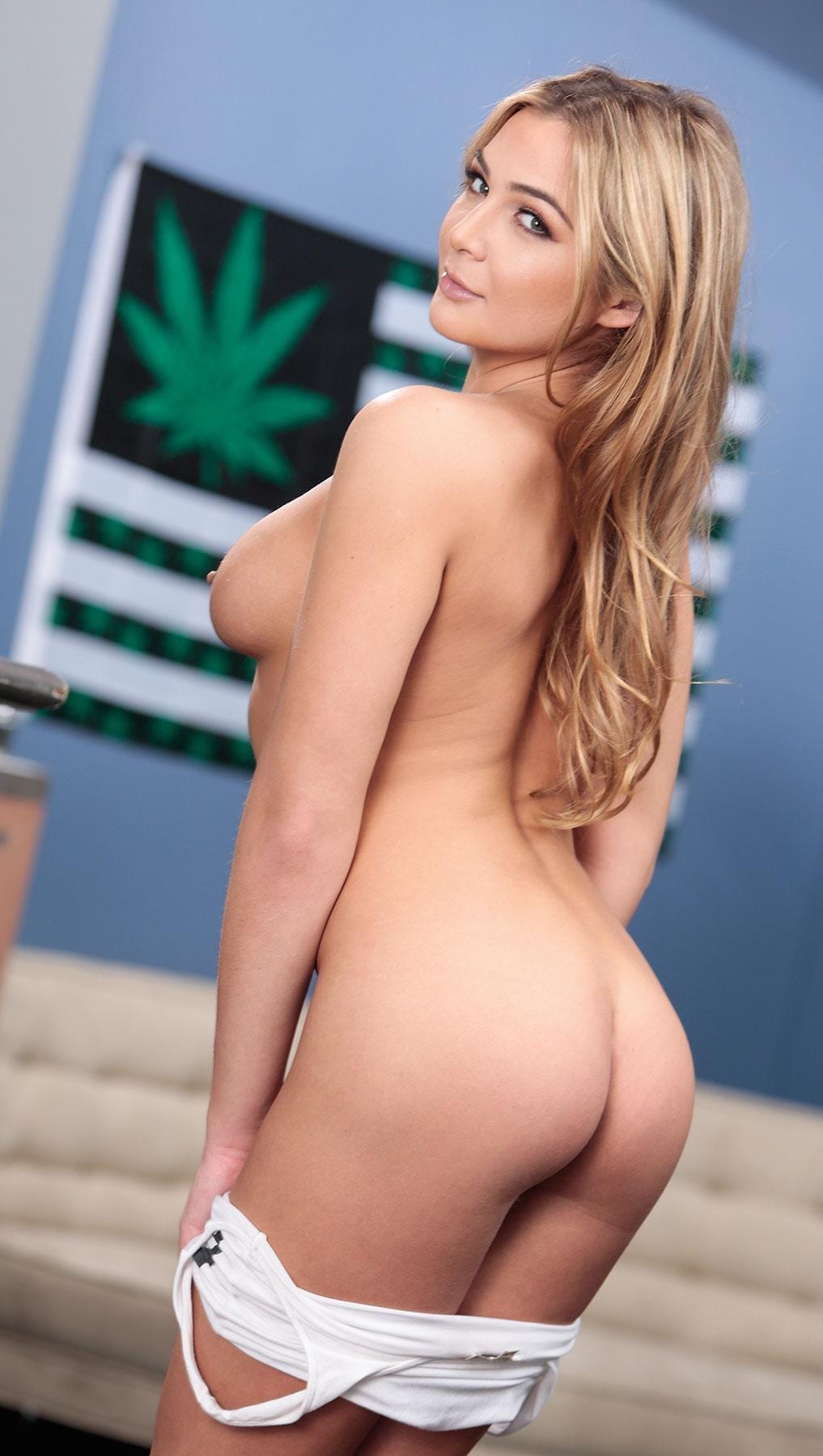 "Until very recently I worked as a Bible school teacher. I didn't tell them I was quitting to join the adult industry. Certain churchgoers and parents in general might not agree," Blair explained. "I wanted to resign before they kicked me out. Some people asked, 'Why don't you let them fire you?' Scandals in porn are moneymakers. But that's not my style."
Holy shit, that's a hell of a career transition. But that's not the only unusual aspect of the 34D bombshell's background. As Williams told it, she entered the wonderful world of sexual penetration through the back door.