We trail porn mogul and self-proclaimed sapiosexual Angela White through the AEE convention in Vegas as she discusses running as a candidate for the Australian sex party, her thesis "The Porn Performer: The Radical Potential of Pleasure in Pornography" and why having sex on camera is her goal-come-true.
---
It's early Friday morning in Las Vegas, and Angela White is in her hotel room getting ready for a day at the Adult Entertainment Expo (AEE). "This convention is always a lot of fun, but a lot of work. It's an incredibly exciting time for both me and the entire industry." No time for breakfast, though Angela does gulp some coffee while her makeup gets done. She has a full day of events ahead of her, the first stop being a signing session at the Jules Jordan booth. "His booth is always one of the biggest at the AEE. It was absolutely wonderful that Jules asked me to sign and an honor to do so."
At the age of 14 Angela already knew she was destined for porn. "That's when I decided, I want to get into this industry. This is what I want to do with my life. I continued to explore where and when I could in my social life until I was 18." Growing up in Australia, she found her conservative upbringing to be constraining. She wanted to express herself sexually, and porn was the best place for that. "I got into pornography to explore my sexuality. That's the first and foremost reason why I'm in this business. It's not to make money. It's not for the fame. It's really because I'm a very sexual person, and this is an industry that allows me to get to the depths of that part of me with people who are going to support me and celebrate me." Angela started with solo and girl-girl scenes, but quickly took control of her career and now is a bona fide porn mogul, running her own website and production company.
To her, this career is much more than just a business; it's a lifestyle choice. "I have called myself bisexual in interviews for ease of conversation, but I don't even like that category. If anything, I'm a sapiosexual. I'm attracted to people for their mind, their intelligence. I'm attracted for their spark, their chemistry, their passion. It has nothing to do with their physicality; it has nothing to do with gender; it has nothing to do with ethnicity; it has nothing to do with race. I think sex is a conversation, and I don't want to just have a conversation with one person for the rest of my life. I want to talk to everybody. I felt bad about myself in high school and my own burning desires, and then I came across pornography. I saw this space in which people were able to connect with others on a very intimate level, in a deep and raw, passionate way that I couldn't see happening around me in the world off camera."
Porn has become a liberating avenue for Angela to explore her deepest desires and try new things. She has used her company to feature her many firsts in sex, savvy business moves but also new steps in her personal journey. "It ended up being a really intelligent business decision for me, but that was not the primary reason I decided to do it myself. The primary reason was because I wanted to be able to do it my way. I wanted to have full control over my vision, my sexual fantasy. I wanted to make it come true in the way I imagined it. I had fantasies of doing anal, I had fantasies of doing double penetration, and I wanted to bring them to life on camera." She uses her access to sex as a means of study, a combination of sociology and sexual experimentation.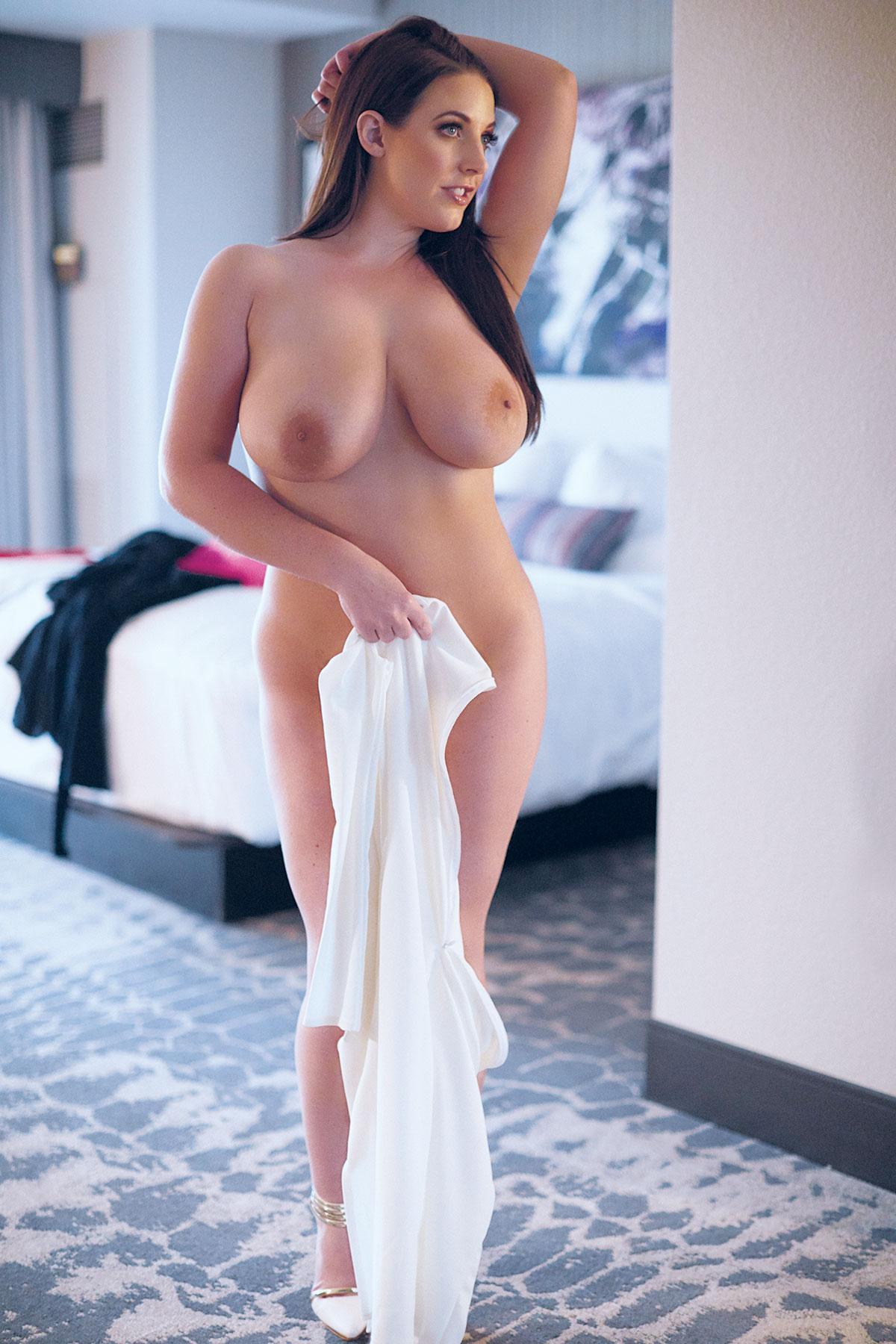 Even with all of her experiments, Angela finds porn can still surprise her when she's caught up in the excitement. "I never thought I would want to do double anal until it happened. When I directed and produced my first gangbang, I never had any specific intentions to do double anal or double vaginal. We just happened to try it during the gangbang, and it was freaking amazing! I didn't think that would be something that I would be into."