Simply put, this XXX dreamgirl likes putting things in her mouth.
Jesse Jane has been a porn superstar for nearly a decade. In the adult industry that's the equivalent of having a career like quarterback Brett Favre's. But as far as Hall of Fame candidates go, the Digital Playground bombshell wins hands-down.
My latest HUSTLER assignment is to tag along with Jesse to find out what the ravenous vixen likes to do when she's not swallowing man-meat and licking ladies' privates for public consumption. Turns out, even during her off hours, Jesse can't stop shoving stuff in her mouth.
TRY ANYTHING ONCE
Jesse Jane likes to eat. I'm not talking about a dainty, "fun afternoon lunch with the girls" kind of thing. Jesse eats. The compact babe is a fitness fanatic, which at mealtime allows her to pack in the calories like an NFL lineman. Amazingly, she makes gluttony look sexy.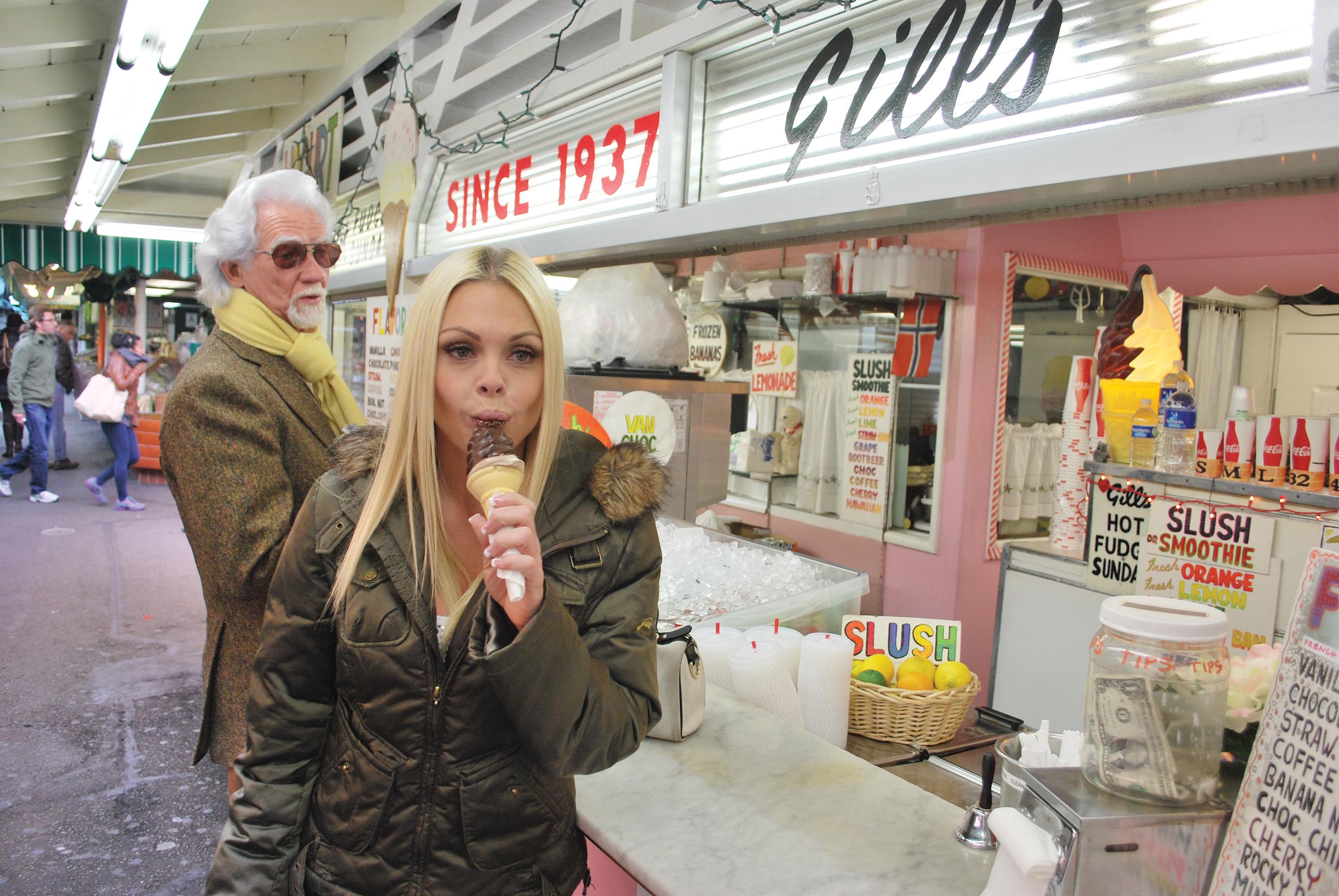 "I love coming to this place," Jesse says happily as we walk through the Original Farmers Market, a Los Angeles landmark for nearly 80 years. "Travel has given me a real taste for food, especially exotic foods and sweets. The food here reminds me of a lot of the places I've been, and there are always new things to try too. My motto is try anything once."
Asian stir fry. New Orleans gumbo. Pizza. Mexican tamales. Jesse samples them all with the gusto of a competitive eater at a county fair—and still has room for dessert. Correction: desserts. Brownies, cookies, yogurt, homemade ice cream. As she bites into each sweet, Jesse squeals with more orgasmic delight than I've heard in any of her XXX films.