Politics
The Corruption of Clarence Continues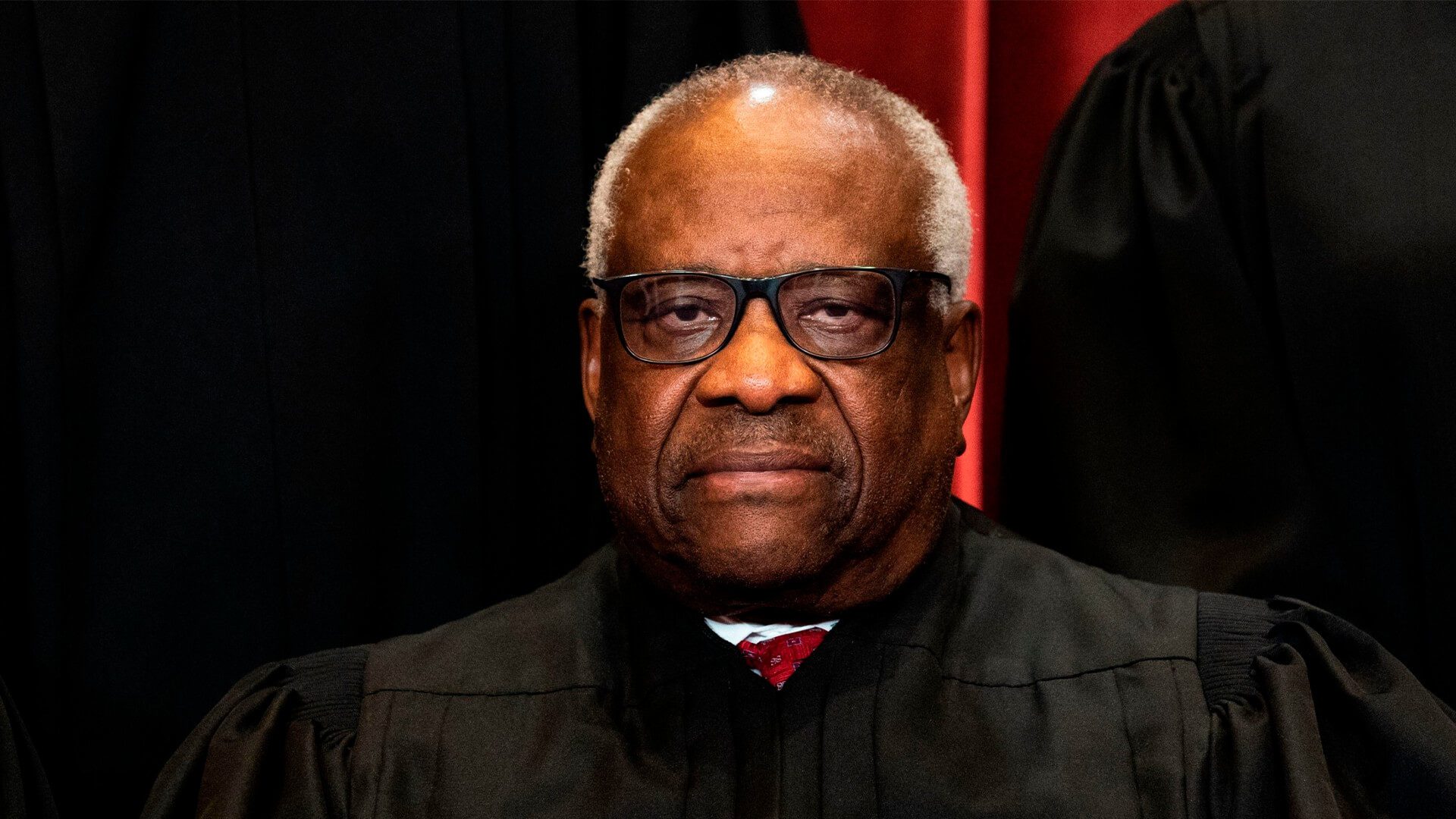 The U.S. Supreme Court Justice and his wife have undermined the law of the land for decades… but we let them.
With his Publisher's Statements, Larry Flynt established a nearly 50-year tradition of punching well above his political weight. His commentaries often cut straight to the bone of the day's politics, even as the American experiment devolved with each ensuing decade.
His final Publisher's Statement, in the May '21 issue, summarized the nightmare faced by Democratic Presidents who "inherit a godawful mess" from Republican predecessors. "FDR inherited the Great Depression…Obama inherited the 2008 financial crisis…now Biden has inherited a COVID-19 crisis disastrously mismanaged by Trump."
All true, but in this instance Larry may not have been punching high enough. Joe Biden inherited not only Donald Trump's COVID killing spree, but also his failed attempt to end our democracy by inciting an insurrection to overthrow the U.S. government and steal the 2020 Presidential election.
Even calling that out wouldn't have been a high-enough punch. Biden's inherited "godawful mess" includes a stolen right-wing U.S. Supreme Court majority now undertaking the most radical ever revision of settled law. In the months and years ahead, the High Court will be overturning legal precedent on everything from abortion to labor law to civil and voting rights and more. But the three Republicans packed onto the Court during Trump's term are merely following in the footsteps of its longest-serving member, Justice Clarence Thomas.