Politics
Asshole of the Month: Reince Priebus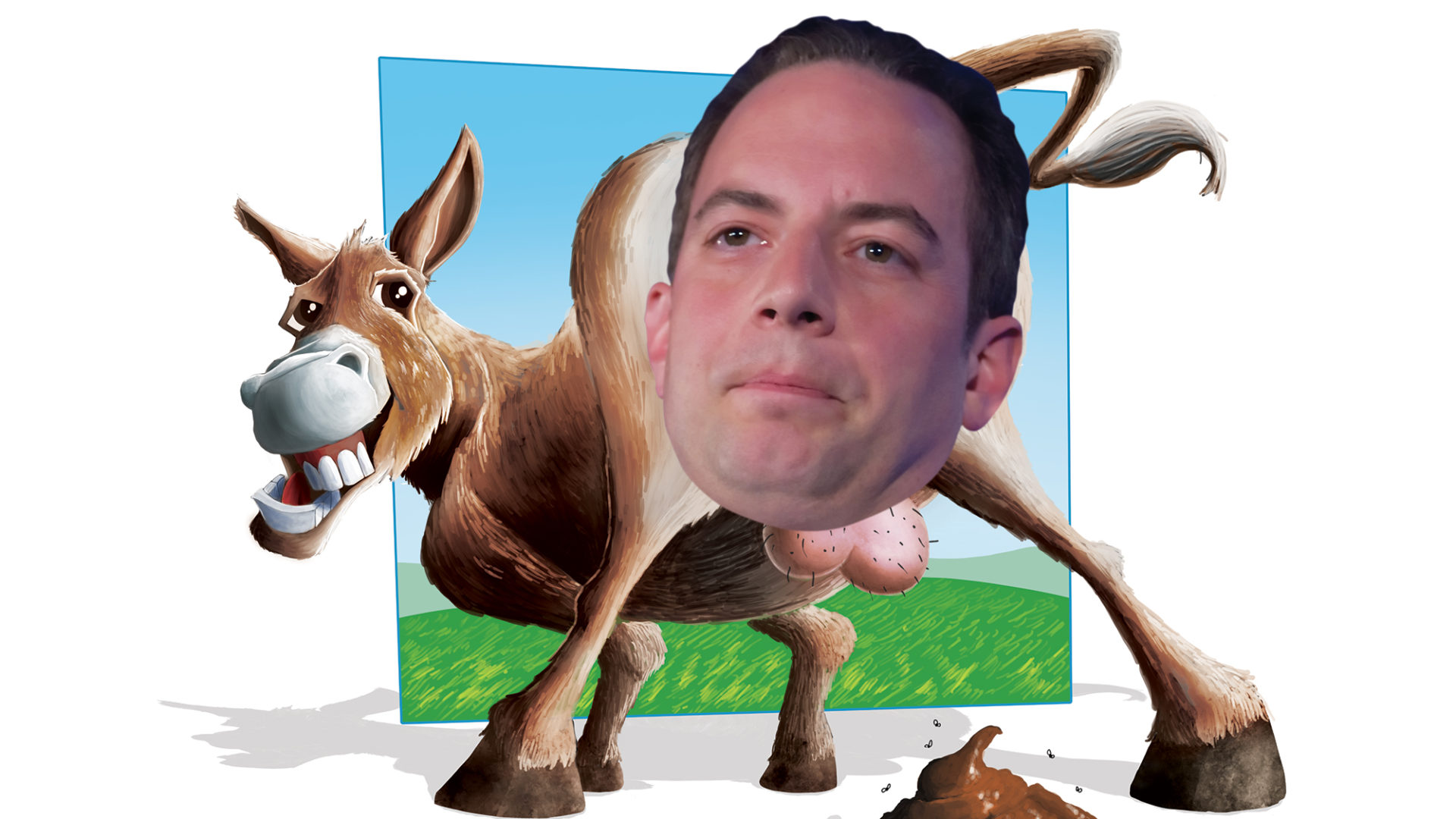 Let's face it, the GOP is where charisma goes to die. Not in recent memory has the Republican Party been so overpopulated with smarmy, unelectable attention whores. So it makes sense that the super-pimp driving the clown car is Republican National Committee Chairman Reince Priebus.
Sure, we could make fun of that sleaze-oozing name all day, calling him things like Rancid Penis or Prince Prepubescent, but countless commenters have already had their way with it to hilarious effect. We'll just say this: If Reince Priebus were a gay porn star, his name would be Reince Priebus.
Now let's take a look at something far more bowel-churning: his politics. Priebus was spawned in the wilds of Wisconsin, where people proudly call themselves "cheeseheads." He was one of those whiny minifascists who join the Young Republicans in high school and elbow their way up to student body president in college.
He sharpened his teeth as a lawyer before weaseling his way into the RNC, scoring brownie points by boosting gubernatorial despot Scott Walker, and winning the chairmanship in 2011. That he did mostly by trash-talking predecessor Michael Steele, whom he served for two years as general counsel. Steele saw Priebus for what he was and once threatened to "clean his clock" with "just one knock on the head." That was probably the best idea Steele ever had.