Politics
Asshole of the Month: Rafael Cruz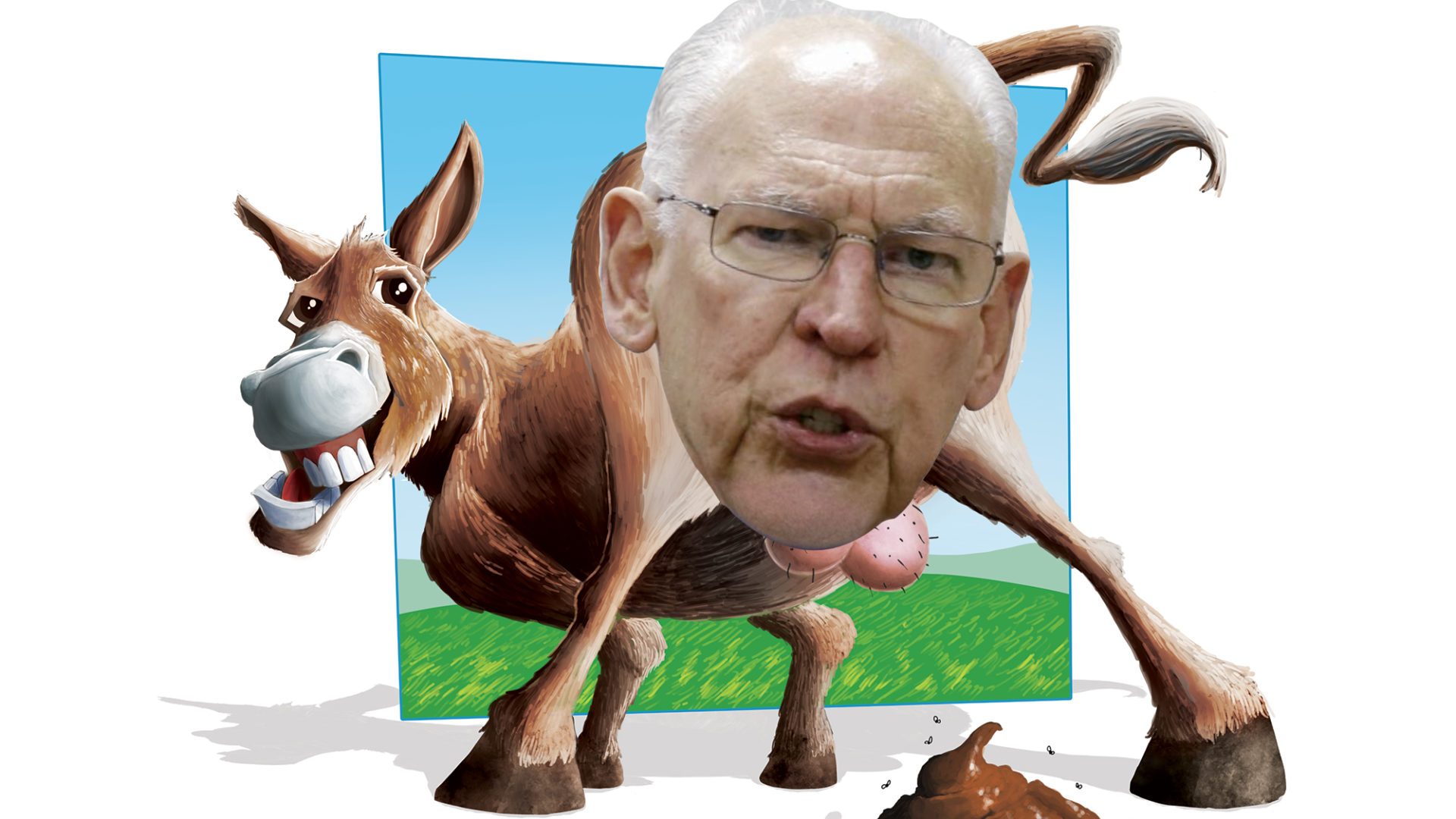 This month's asshole is the only thing on this planet that could make us feel sorry for Ted Cruz. Sure, a lot of people have fucked up dads. But the Tea Partying U.S. Senator from Texas was cursed with one so deeply twisted, it snuffed out his spirit to rebel much like an abortionist tearing a fetus from the womb. To get just a whiff of the old fart known as Rafael Cruz, take everything you know about Ted and raise it to the tenth power. Flowers of evil tend to thrive in piles of shit.
Cruz Sr. exemplifies the worst pockets of rot in the Republican Party. He's a 75- year-old oil-industry whore who found Jesus and molded him in his own senile image: as a hateful, intolerant control freak. The flag-waver struts around like a typical anti-Communist Cuban immigrant.
But a lot of that noise is to drown out the fact that at age 14 he was a bomb thrower for Fidel Castro, trying to kill the same kind of corporate lapdogs he now loyally rimjobs. When things got too hot, he turned tail on his comrades, and a friend allegedly bribed his way into the U.S. by securing an exit permit from Cuba. One of the best things about Obama's recent executive move to rehab relations with Cuba is that it stands a good chance of making Rafael Cruz burst a blood vessel.