Politics
Asshole of the Month: Pope Francis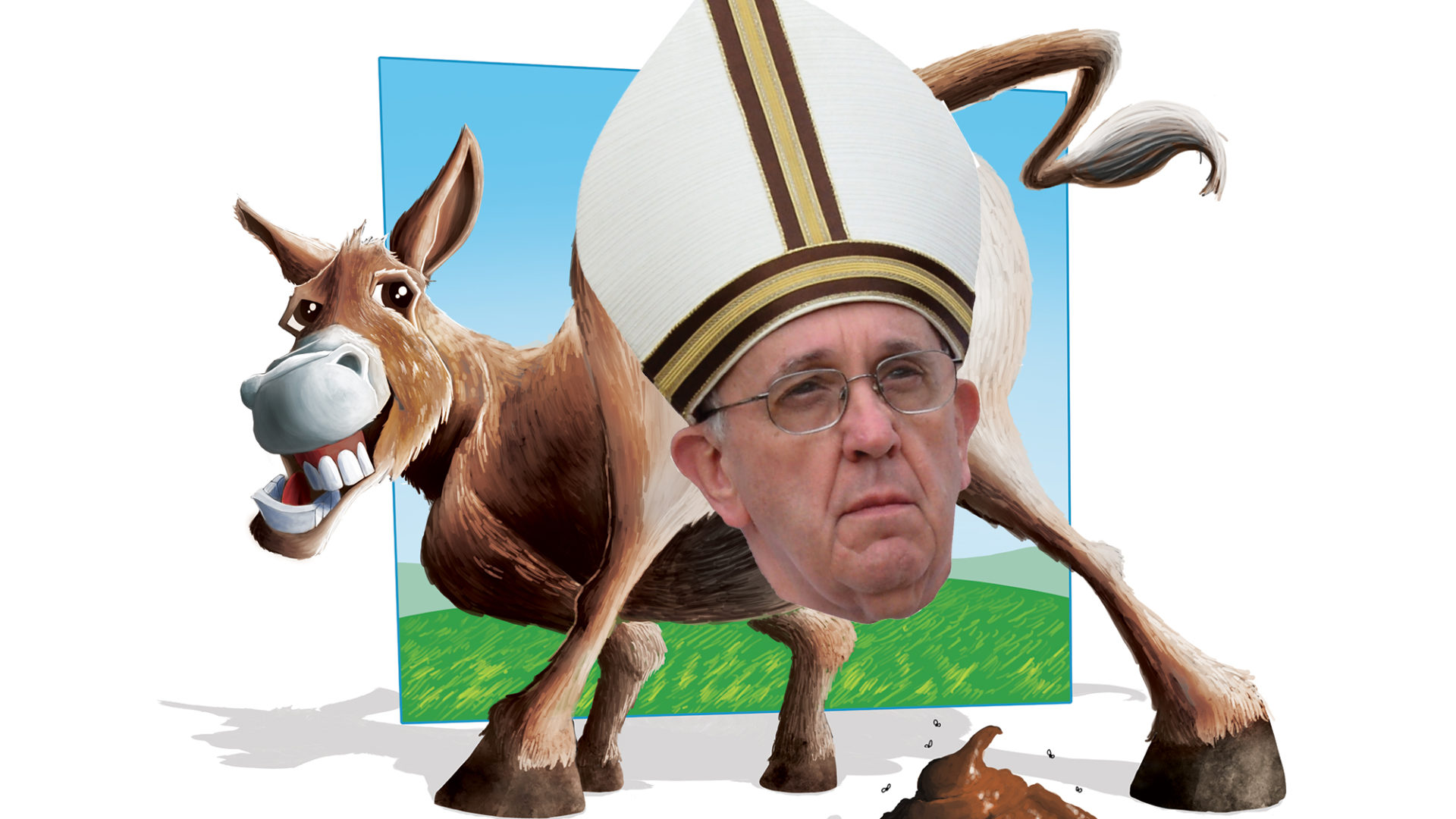 With the mainstream media hailing the new pope as a cuddly, squeaky-clean messiah for the shamed and shit-stained Catholic Church, it looks like it's up to HUSTLER—and a few diligent historians—to do the journalistic dirty work. Formerly known as Cardinal Jorge Bergoglio from Argentina, the new human hotline to heaven may have dropped his old moniker, but he still has some serious historical baggage. The closer you look, the more this papal savior resembles Pontius Pilate.
During his country's military dictatorship and its "Dirty War" of the 1970s, when scores of resisters were killed or disappeared, Bergoglio honed his reputation as a guy who would gladly bend over for any junta that came along. After all, complying with dic tatorships and fascism is a deepseated tradition in the Catholic Church.
As local head of the Jesuit order at the time, Bergoglio stripped two priests—Orlando Yorio and Francisco Jalics—of their official functions, withdrawing the protections provided by the church. The priests were involved in helping the poor, an activity that smelled to the junta's jackboots a lot like Peronism. Anything Juan Perón and his wife Eva fought for—like democracy, trade unions and care for the underprivileged—was a scourge to the new regime. How dare Jesuit priests follow their vow of charity when they should be rimjobbing the new Butchers of Buenos Aires?
No sooner had Bergoglio made the priests unfair game than they were grabbed by paramilitary thugs and delivered to the torture chambers of the notorious detention camp Escuela Mecánica de la Armada, or ESMA. Later, when people started asking questions, the priests turned up drugged and naked in a field outside Buenos Aires. Yorio later testified that "Bergoglio never warned us. It was him who provided our names to the military." The future pontiff, they charged, even lied to the priests' families about their fate.