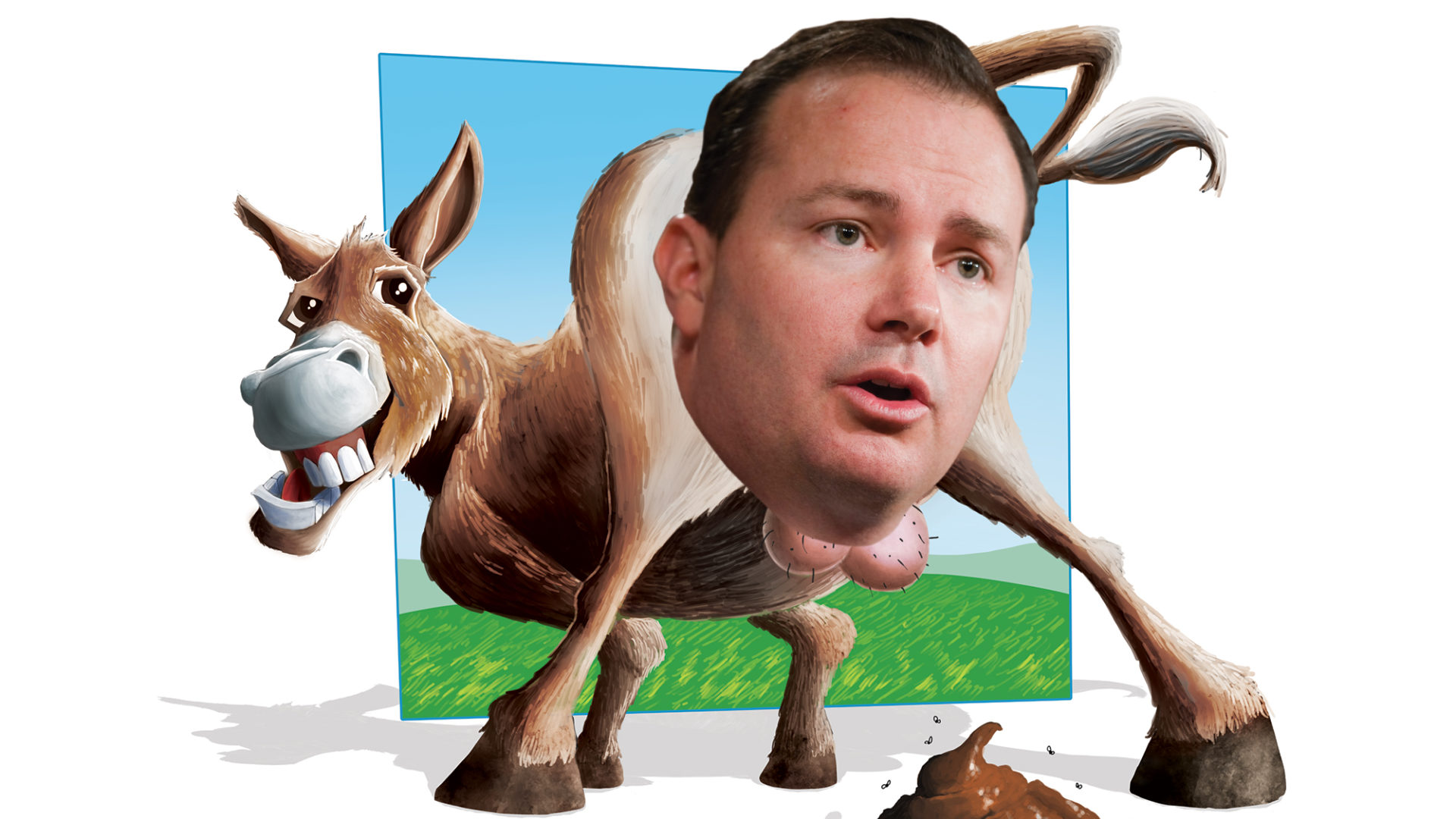 Imagine if you called a plumber in to fix your bathroom and all he did was whack off into your sink all day. You might want to say to him, "I'm glad to see you're passionate about your work, but how the hell is this fixing a goddamn thing?!" That's what Tea Party voters are facing with the goons they sent to Washington in 2010, especially our Asshole dishonoree Mike Lee, freshman U.S. senator from Utah.
So far Congressional Republicans in the House have voted 40 times to repeal the Affordable Care Act. 40! Guess how many times they voted to repeal their own government-subsidized healthcare. You guessed it. In Lee's brain, Tea Party rookies like him were elected "specifically with the charge to stop Obamacare," so they're obligated "to do everything in their power to stop it."
But since legislative repeal is about as likely as Sarah Palin explaining string theory, Mike Lee and his Senate cohorts have been lubing their members to a defunding fantasy. The plan, if you can call it that, is to block any budget funding the Affordable Care Act, thereby threatening a government shutdown that—in their wet dreams—everyone will blame on Obama. Hey, if you can't fix the plumbing, blow up the bathroom!
As for the people in his own party who think he's an ass-clown (which is most of them), Mike Lee squeezed this old chestnut out of his rectum for them to chew on: "The fact that they're against it simply tells me that I must be doing something right." To think this guy's been called arrogant!