Politics
High Court Guts First Amendment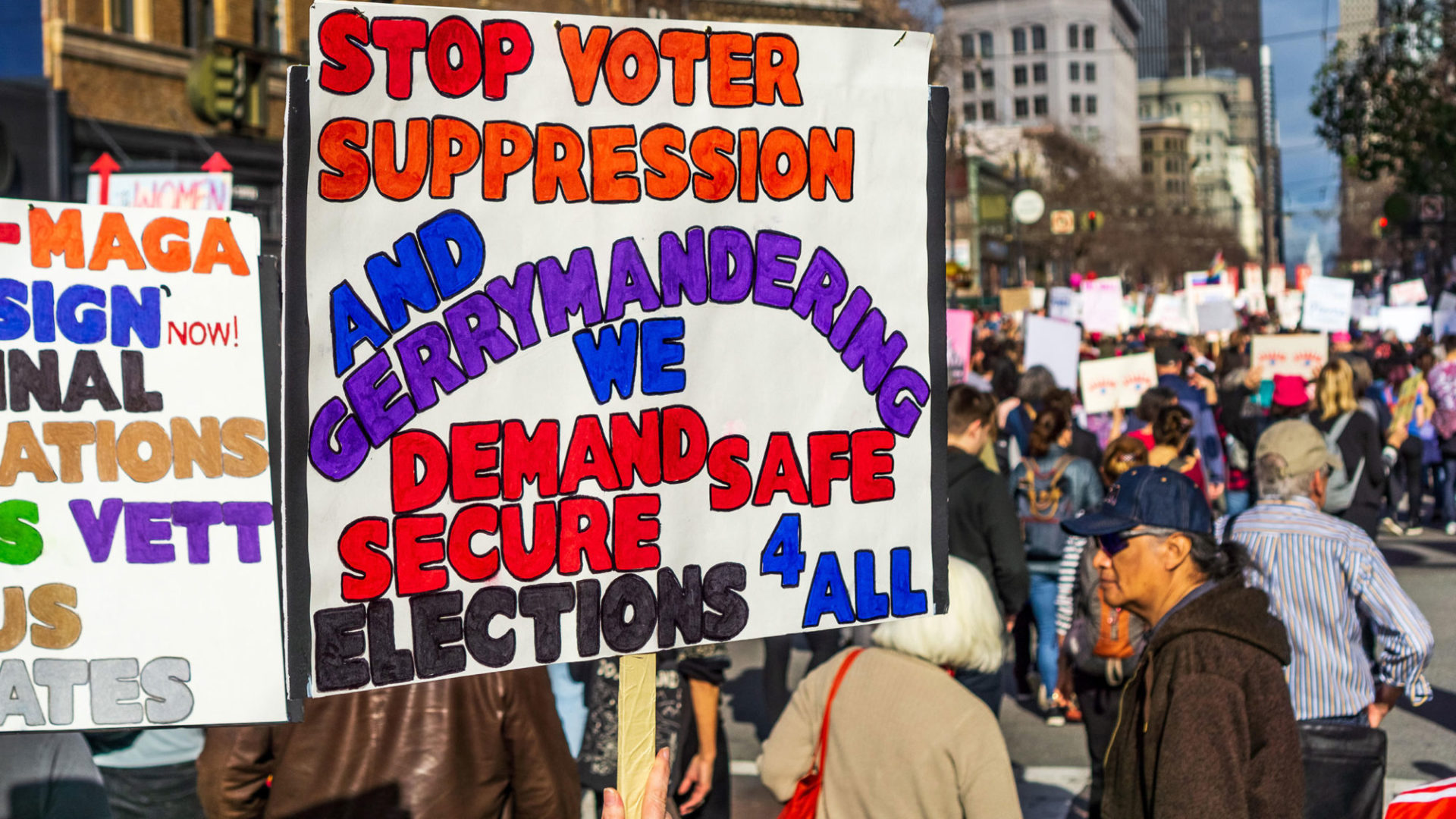 The Supreme Court's ruling on partisan gerrymandering is a direct assault on voters' free speech.
For more than 45 years HUSTLER has stood unapologetically for First Amendment rights, as underscored by the U.S. Supreme Court's landmark 1988 ruling in HUSTLER Magazine, Inc. v. Falwell. So it must not go unnoticed here that the Court's stolen Republican majority has now gutted a central First Amendment right for millions of Americans.
Reflecting the Court's partisan right/left divide, a recent 5-to-4 decision overturns multiple lower federal courts in North Carolina, Ohio, Virginia, Michigan, Wisconsin, Florida and Maryland to grant unfettered permission to partisan lawmakers in every state to weaken the power of voters who do not share their political views. The ruling is likely to favor Republicans over Democrats for the next decade or longer.
Writing for the majority, Chief Justice John G. Roberts Jr. declared that federal courts may take no action to prevent state legislatures from drawing extremely partisan district lines to bastardize representative democracy. Lawmakers may pack as many Democrats as possible into as few districts as they can, while cracking the rest across districts that Dems can likely never win.
The ruling struck down two cases, but reverses many others. Rucho v. Common Cause involved a federal court order for North Carolina to redraw its U.S. House maps before the 2020 election because Republicans who controlled the state after the 2010 census drew unfair districts for partisan advantage during the Constitutionally mandated reapportionment. Lamone v. Benisek challenged the redrawing of a Maryland U.S. House district that Democrats mapped to keep Republicans from winning there.