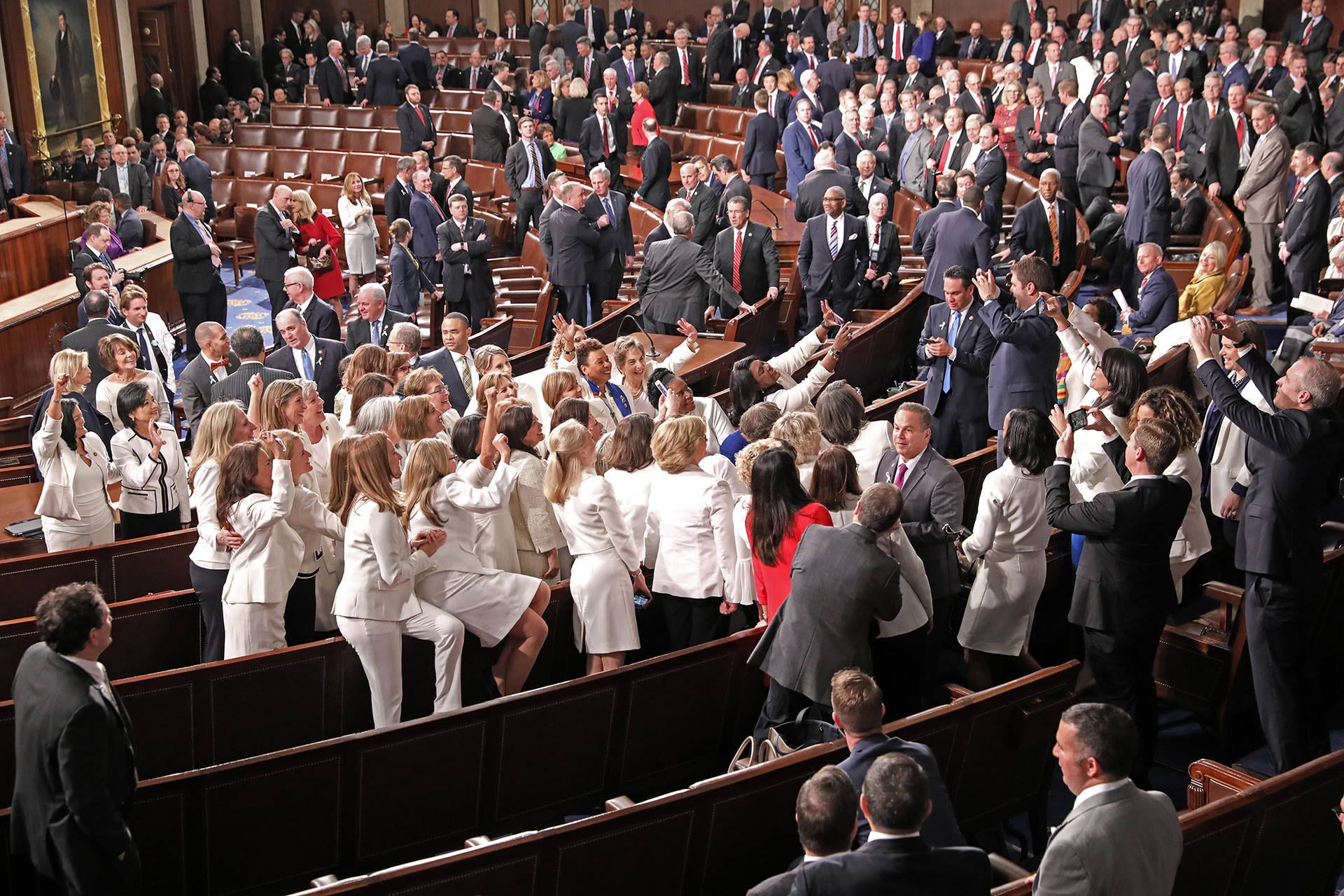 Well, it wasn't a blue wave after all. It was, in fact, a blue tsunami last November, although you could be forgiven if you didn't notice. Some key 2018 midterm election results were initially misreported by many in the corporate media, chomping at the bit to propagate a false narrative of Democratic Party failure.
Take New York Times columnist Bret Stephens. The day after a record midterm turnout by U.S. voters—and unprecedented gains for Democrats—he misleadingly dismissed what happened. "The 28-seat swing that gave Democrats control of the House [of Representatives] wasn't even half the 63 seats Republicans won in 2010," the newspaper's Pulitzer Prize-winning columnist sniffed. He clamored that the Dems' House pickups and what had been, at the time, a single seat gain for the GOP in the U.S. Senate "underscores what a non-wave election this was."
Stephens was wrong. Like many other well-paid mainstream pundits, he apparently couldn't wait until, ya know, all the votes were actually tallied.
In fact, Democrats didn't orchestrate a "28- seat swing" in the House. They had a record 40-seat swing as this issue goes to press. (They may pick up one or two more thanks to suspected GOP election fraud in North Carolina and a Florida Republican's admitted election finance crimes.)
Recall the 2006 midterm "thumping," as President George W. Bush described it at the time. On the heels of his disastrous Iraq war and catastrophic handling of Hurricane Katrina, Dems swept back into power in the U.S. House in a blue wave, picking up 31 seats. In 2018 it was at least 40!