Politics
Asshole of the Month: Brian Kilmeade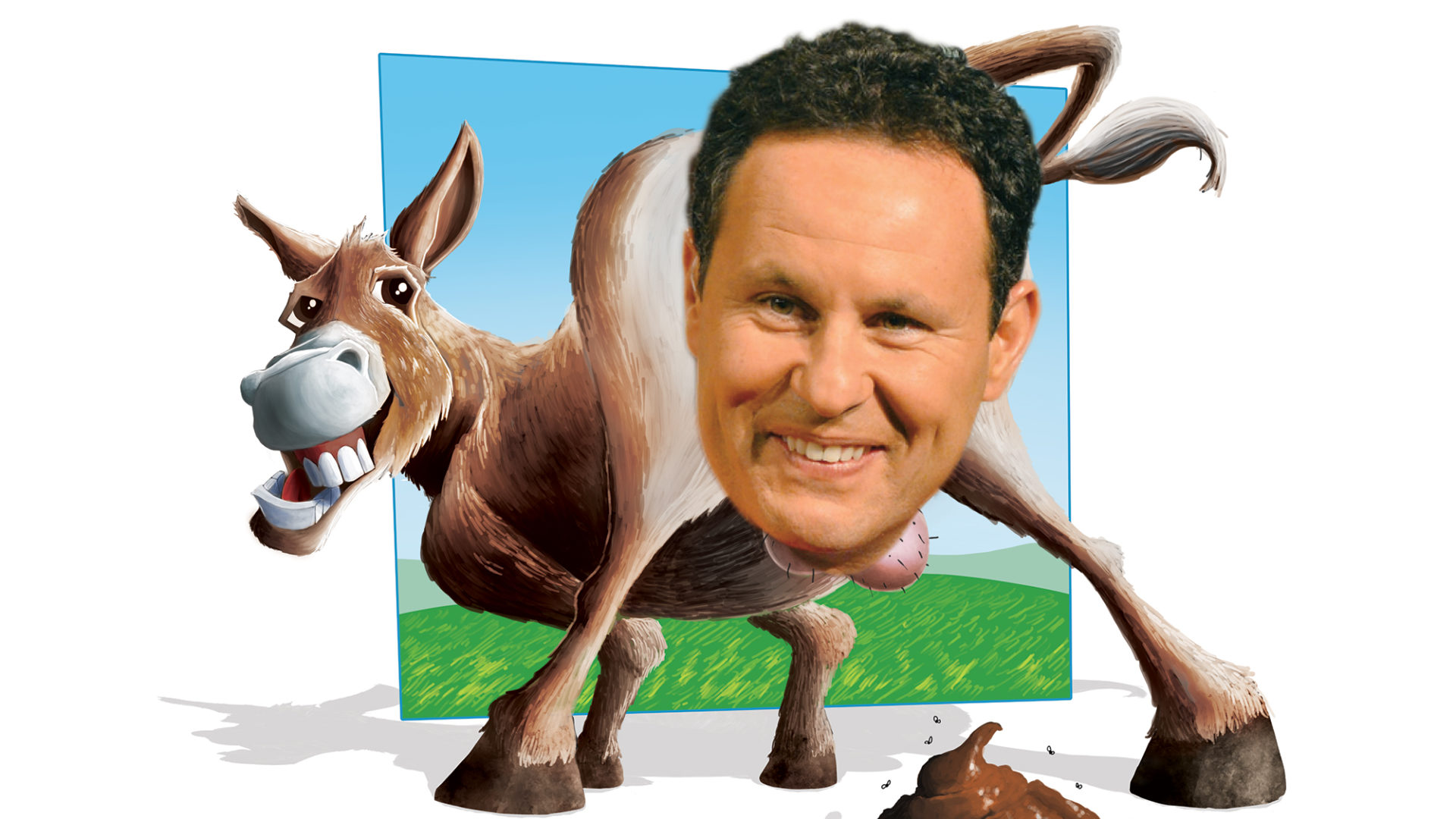 Well, isn't this fucking typical? HUSTLER Magazine—aka Spread Vaginas Monthly—goes after some Fox News creep for being a sexist pig!
Point taken. But unlike most of the world that hates this repugnant donkey dropping for his recent wife-beating joke, we've been detesting him for a long time and for a lot more than his casual misogyny.
First, let's review why he most recently wallowed in the nation's contempt—something he obviously enjoys. (In fact, this will probably be the only page in this issue he whacks off to!) After Baltimore Ravens running back Ray Rice coldcocked his wife-to-be in an elevator, Kilmeade and a couple of other idiots on Fox & Friends bantered about it idiotically, with Kilmeade concluding, "The message is, take the stairs." Cue the storm of outrage, after which Kilmeade probably got a raise from the network.
As MediaMatters.org has diligently documented, Kilmeade has a history of shit-slinging when it comes to women. He sexually harassed his own colleagues on-air, introducing them with, "Let's see if the girls have clothes on." (We can't even get away with that at HUSTLER, except when the girls actually don't have clothes on!) Other gems include telling female lawyers to use their "great bodies" to get ahead in court and responding to the concept of a "mom cave" by saying, "Didn't men give you the kitchen?"