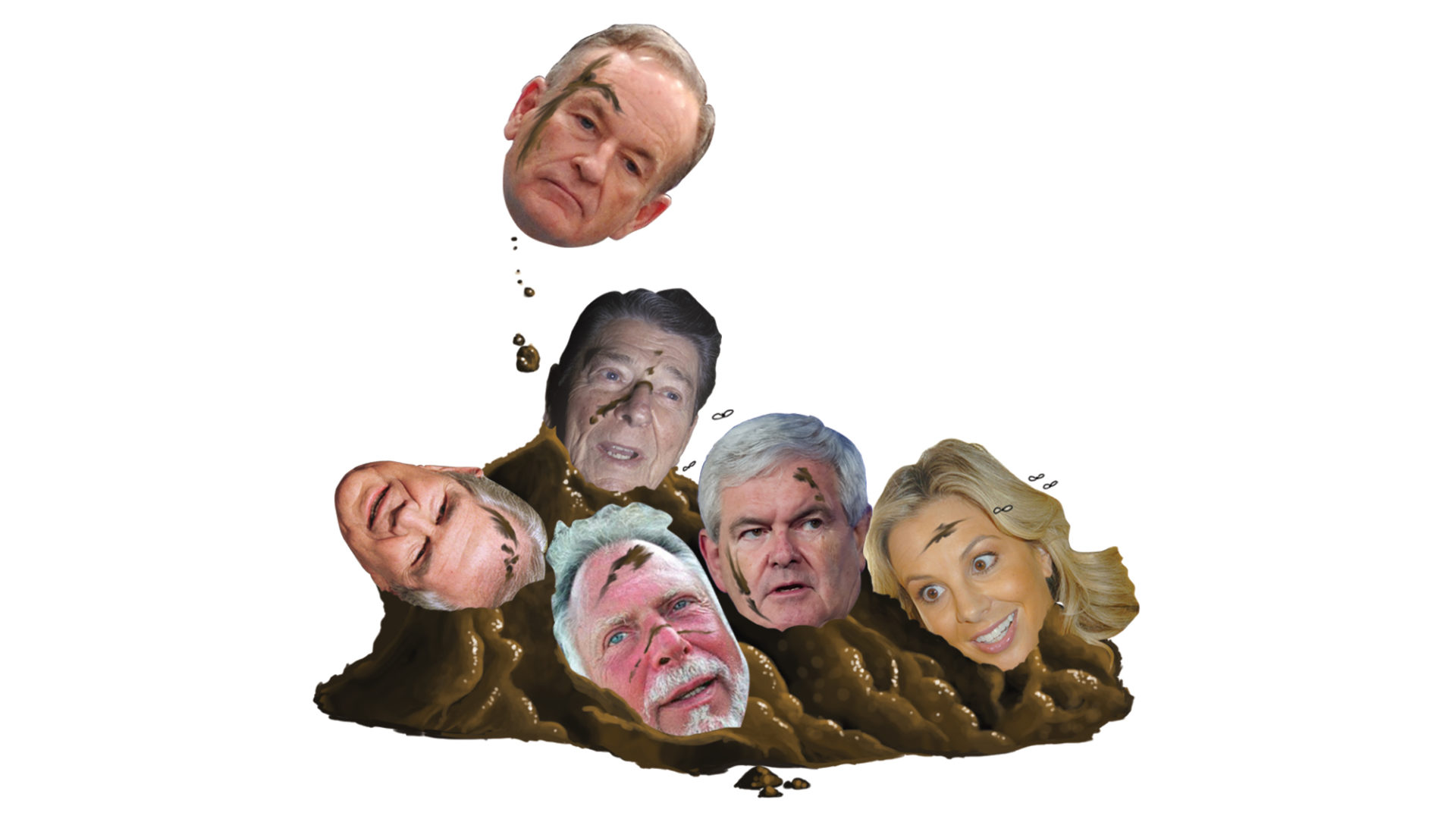 If there's one thing we've learned in four decades of writing about assholes, it's this: An asshole taking a massive shit on our country will keep taking a massive shit on our country until somebody puts a stop to it. Call it Flynt's First Law of Assholery.
Judging by how many colossal creeps have been multiple Asshole dishonorees, plugging a public shitpipe is historically hard. In most cases, the only time these rectal retreads cease is the day they take their last shit on this Earth and land in Hades' manure pile.
The infamous Asshole of the Month column was launched in 1975, just as HUSTLER was gearing up to trumpet its first year in existence. Our first dishonoree's name is so synonomous with dropping a monster load on the nation and leaving the rest of us to clean it up, we may as well call this thing Nixon of the Month! History mercifully took Tricky Dick out of the running at a time when lying meant something. (Imagine if Nixon's Watergate waterloo happened today. He'd just ride it out while Fox News covered his ass.)
But the triumvirate of five-time Assholes that followed in Nixon's tread marks is a true axis of evil: Presidential simpleton Ronald Reagan screwed us forever by forcing the doctrine of deregulation down our throats and turning our democracy into a corporatocracy. Senator Jesse Helms constantly reminded us how repulsive this country would have been if the South had won the Civil War and racist scumbags ran things. And Congressional wart Newt Gingrich paved the way for opportunistic Republican ideologues with zero interest in how the real world works. Unfortunately, obstructionist Newt still denies us the pleasure of calling all three of these mega-assholes worm food, but that sweet day will come.