Politics
Asshole of the Month: William Barr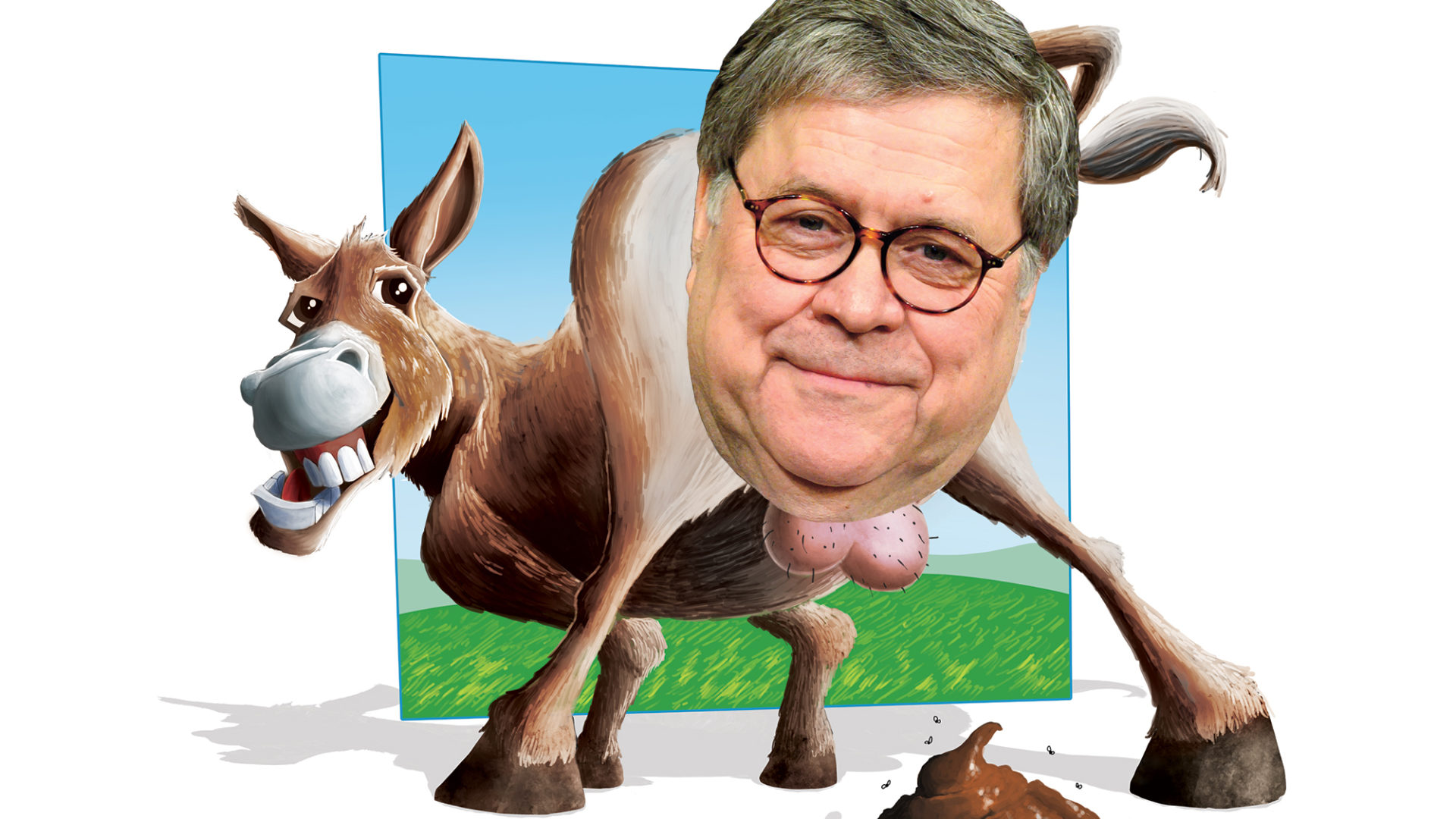 You have to admit, our Carnival Barker in Chief really knows how to run a circus. It may be one scandalous tweetstorming outrage after another, but it's never boring. We've all been treated to a serial freak show of swamp creatures, corporate stooges, wingnut clowns and outright idiots appointed to high office and then ousted by Trump, who still seems to be addicted to his "You're fired!" schtick from The Apprentice.
The latest stooge in the limelight is Jeff Sessions' replacement, Attorney General William Barr, who at least has relevant experience for the job, having served as AG under George Bush the First. With true strongman instincts, Trump turned against Sessions, who was one of his strongest early supporters, in part because Sessions recused himself from the Russiagate investigation and let Mueller do his job unhindered. Sessions' loyalty was to the office and the Constitution, so of course he got pushed out.
It appears Barr was appointed just in time to squelch the special counsel's report—the apparent payoff for his appointment. Barr initially delivered a brief four-page letter to Congress summarizing the 448-page report, claiming there was no collusion with Russians and the evidence was "not sufficient to establish that the President committed an obstruction-of-justice offense." After Barr gave a pro-Trump, spin-heavy news conference, the full Report on the Investigation Into Russian Interference in the 2016 Presidential Election was released with redactions. Contrary to Barr's earlier statements, the full report proved to be considerably more devastating and embarrassing for the President, something the AG had tried to downplay.
Barr has the perfect experience to serve Trump's shitshow. Before his appointment as AG, he sent a letter to the Justice Department attacking Mueller's obstruction of justice inquiry as "fatally misconceived." In his summary he claimed that there was insufficient evidence to charge Trump with obstruction of justice. But federal courts have consistently ruled that a defendant can be guilty of obstruction of justice though innocent of the underlying crime; like Martha Stewart, for example, who was convicted of obstruction of justice although the charge of securities fraud was dismissed. Barr and Mueller have been close friends for years. And while many view Mueller as some kind of white knight, let us not forget that he testified before Congress in 2003, pushing the disastrous WMDs-in-Iraq lie.