Politics
Asshole of The Month: Samuel Alito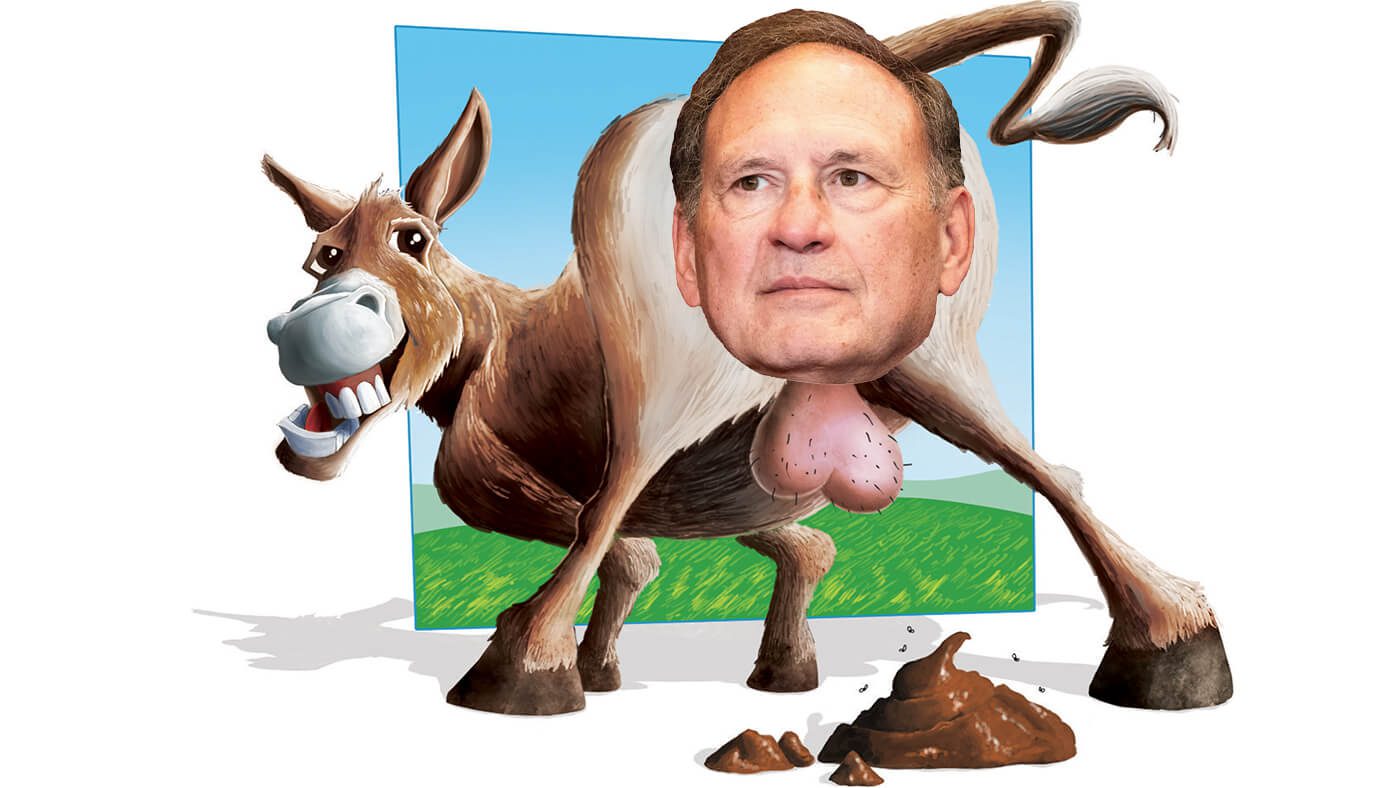 Since the dawn of civilization, human progress has often been slow: two steps forward, one step back…repeat. And it's always the old guard—the tight-assed priests or rich, Ivy league frat boys—who turn the clock back, usually because their privileges are threatened or they think all contemporary problems can be solved by returning to the romanticized "good old days," which were almost always worse in most ways. So here we go again, about to take another giant leap backward in women's rights, thanks to a bevy of mainly blue-blood Catholics on the Supreme Court, led by ultraconservative Samuel Alito. Alito penned the leaked draft opinion signaling that the Court will soon overturn Roe v. Wade, the landmark
decision that granted women the right to abortion 49 years ago.
Nicknamed "Scalito" for his philosophical resemblance to another wing nut on the Court—the late and unlamented Antonin Scalia—Alito has harbored a dim view of women and racial minorities since his days at Princeton. Soon after graduating, he joined the Concerned Alumni of Princeton (CAP) club, spawned from an organization that opposed the decision to allow female students at the school in 1969. (See what we mean by slow progress?) CAP also opposed affirmative action to increase minority students on campus. The group's main motive: keep Princeton an exclusive country-club campus for white males.
He served as U.S. attorney, then judge for the U.S. Court of Appeals for the Third Circuit before President Dubya Bush nominated him for the Supreme Court in 2005. The ACLU loudly opposed his nomination because, as Executive Director Anthony D. Romero noted, "Alito's record shows a willingness to support government actions that abridge individual freedoms." Doe v. Groody in 2004 was such a case. The majority ruled that a mother and her ten-year-old daughter suffered an unconstitutional strip search in their home by cops whose warrant did not name them as suspects. The cops requested permission to search everybody in the house, which was specifically denied. They did it anyway, and Alito wrote a dissenting opinion arguing that the rogue cops should have been granted "qualified immunity"—meaning they could carry out a search of anyone on the premises, the Fourth Amendment protections against unlawful searches and seizures be damned.