Politics
Asshole of the Month: Kirstjen Nielsen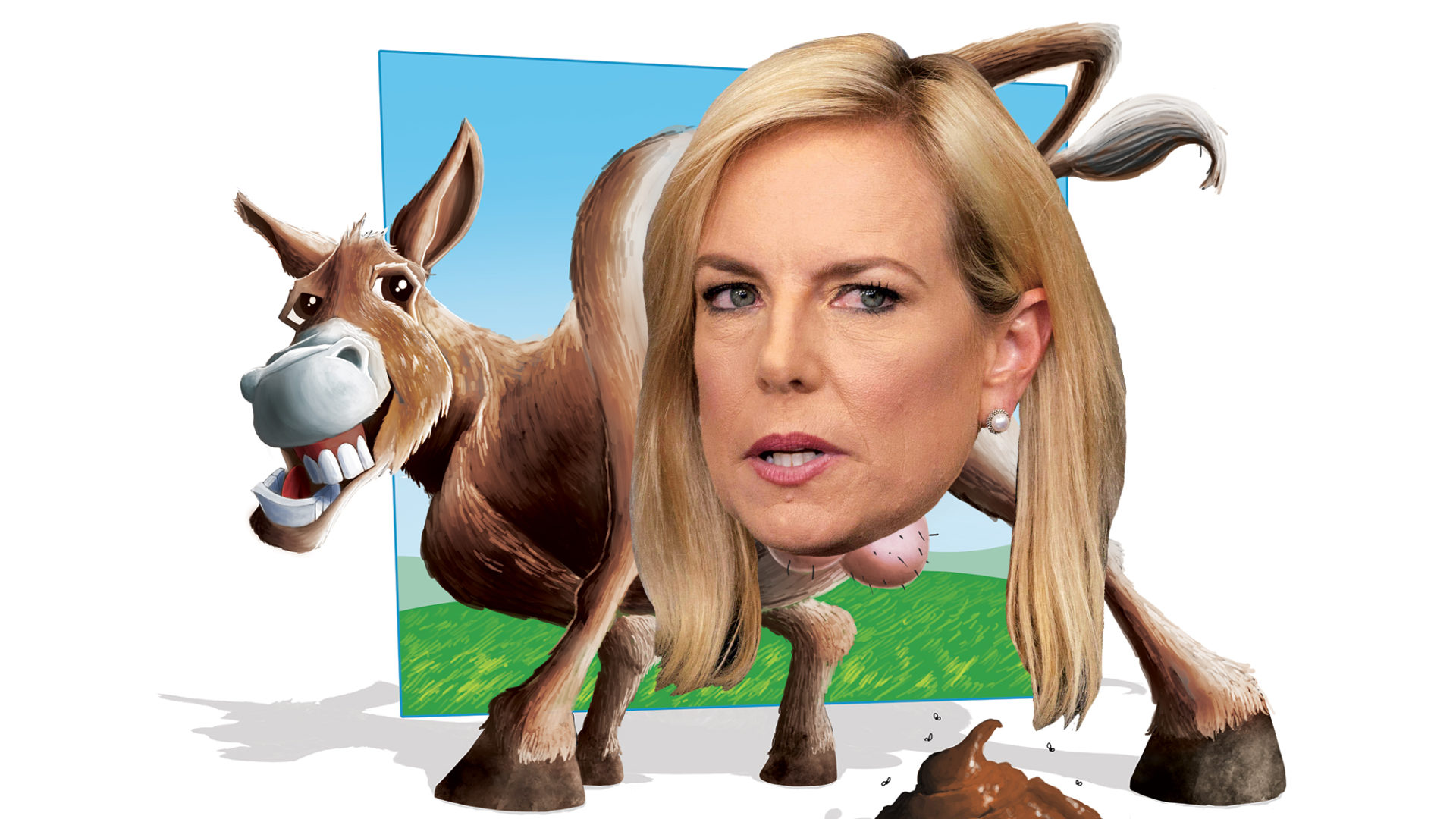 The GOP Blond Brigade—Trump's bevy of peppy, fair-haired female underlings and media cheerleaders—got a new recruit last year with Kirstjen Nielsen, the Nordic blonde appointed as Secretary of Homeland Security. She quickly adapted to the ethos of the administration, striving to become a superstar asshole in a Cabinet teeming with them.
No doubt, it's a tough gig working for the Tantrum Master, but Kirstjen has applied herself with full-bore sycophancy, sucking up the chief's aura of clueless moronism and making it her own. Trump gave her a public spanking in a Cabinet meeting this spring for not doing enough to keep undocumented immigrants from crossing our sacred southern border. Nielsen was so upset that she reportedly considered resigning. Initially she had not been too keen on Trump's desire to separate children from their undocumented immigrant parents, but soon enough she clicked her high heels, kissed her boss's ass and got to work. It was time once again for the Trump troops to do something incredibly cruel and stupid.
From April 19 through May 31, the Department of Homeland Security yanked almost 2,000 minors away from what the DHS described as their "alleged adult guardians." Many were shipped from the border to caged enclosures in distant detention centers, in scenes reminiscent of the Japanese internment during World War II. Gauleiter Stephen Miller—who probably has secret swastika tattoos on his butt—was the spiritual guide behind this operation. It didn't take long for all hell to break loose, as Americans expressed utter outrage at the practice of traumatizing innocent children to deter the border crossing of immigrants.