Politics
Asshole of the Month: John Bolton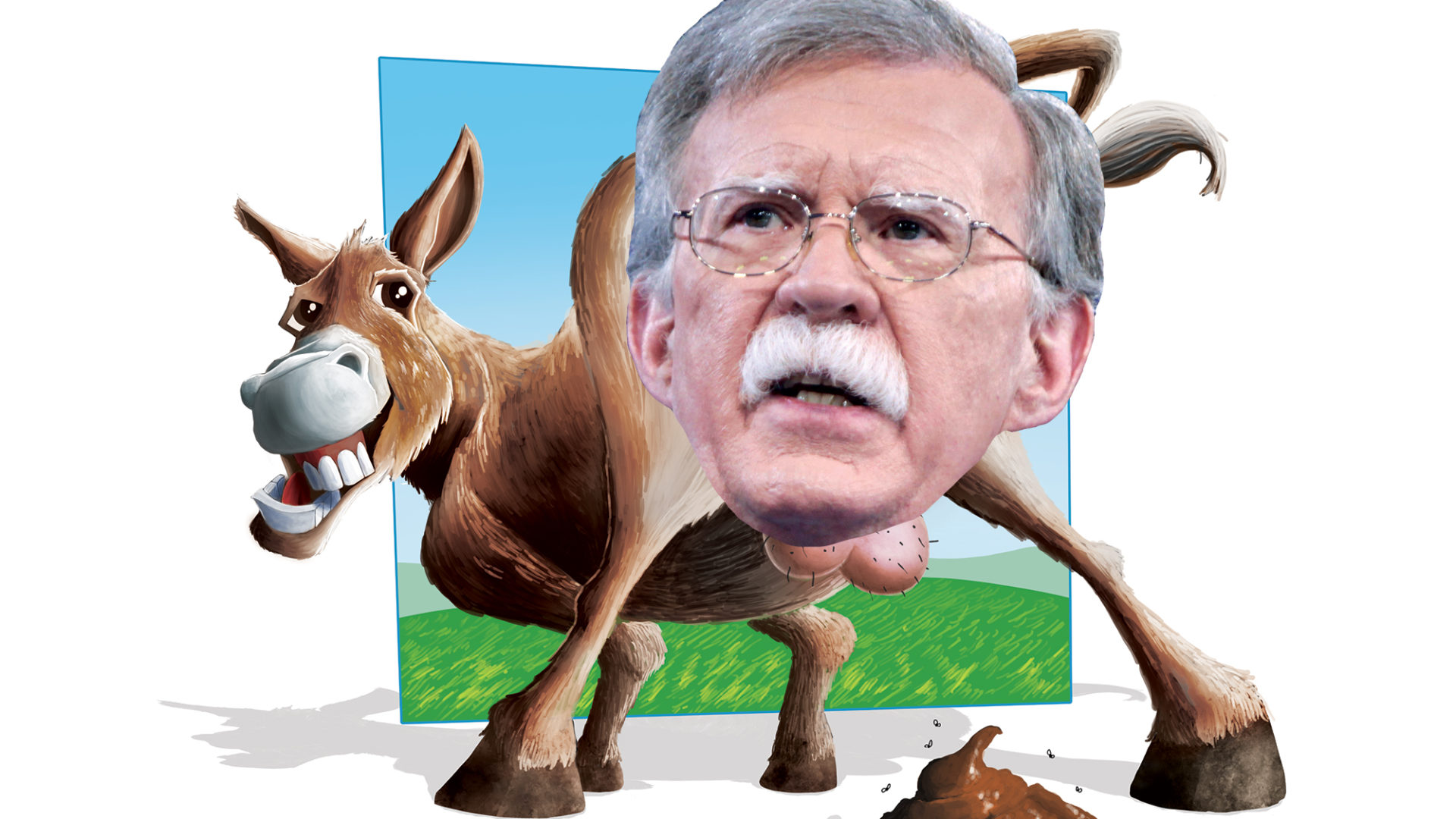 We almost feel sorry for Trump supporters, having to swallow one betrayal and flip-flop after another from their "populist" hero. It's like they're in a rancid-hotdog-eating contest, loyally gulping those stinking wieners down. They want to stop, but they just can't. Admitting you bet the farm on the wrong horse is a painful realization.
The latest tainted wiener they're gagging on is Trump's confounding appointment of John Bolton as his new national security adviser—the official who supervises, filters and relays the deliberations of the National Security Council to the President. This advice is supposed to be balanced, reflecting the pros and cons of various policy options, to be weighed by a discerning, judicious chief executive. We'll pause now for the laughter to subside.
Recall how many antiwar activists got all giddy over Trump because he lied about being against the Iraq war before it started, and said that we'd all be better off if we had just stayed home and not wasted a fortune in blood and money in the sands of the Middle East? The antiwar libertarians and liberals figured that no way could Trump be as hawkish as Hillary.
Choke on it, suckers! Trump's new sidekick is a one-trick pony with a poisonous mind: His solution to every foreign policy issue is shoot first and ask questions later—bomb the hell out of them! Just the nutcase you wouldn't want advising a belligerent buffoon with his spastic little fingers hovering over the nuclear launch button.