Politics
Asshole of the Month: Jim Jordan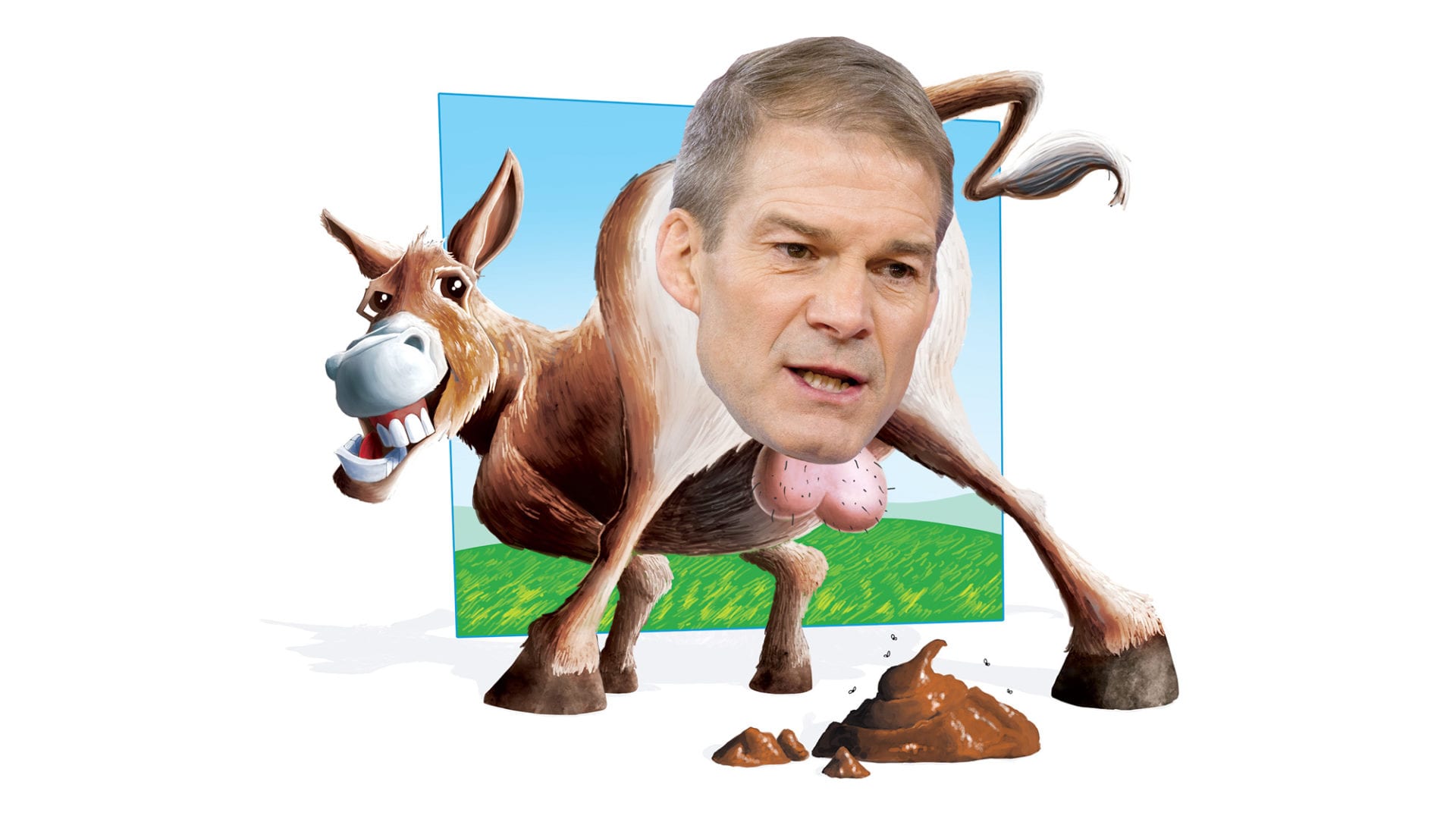 Whenever Republicans get into trouble, overstep their authority and do end runs around the law—which, ever since Nixon, they seem to think is their privilege—they rely on a few vicious attack dogs to muddy up the scandal and derail the inevitable Congressional hearings. There's a kennel of such GOP attack dogs in Congress. One of the loudest mongrels is Representative Jim Jordan from Ohio, who was appointed as a temporary member to the House Intelligence Committee conducting the impeachment inquiry against Donald Trump in order to monkey-wrench the proceedings with his trademark growls, snarls and baseless distractions.
Toss him a T-bone; he's been a good boy—snapping at witnesses like a surly Rottweiler, chewing their words into mincemeat, and pushing the absurd narrative that Donald Trump, of all people, held up Congressionally approved aid to Ukraine not because he wanted a quid pro quo for dirt on Joe Biden, but because he was so concerned about corruption! True, Ukraine is one of the most corrupt countries on Earth, but with Trump's long history of defrauding contractors, students and banks while rigging the books to cheat on taxes, our President would feel right at home there. The record is clear: Trump held up the aid while pressuring new Ukrainian president Volodymyr Zelensky to dig up dirt on Biden and released it only after Congressional and media spotlights focused on the scandal.
How do we know for sure that Trump's "corruption concerns" were bullshit? Look at how he handled Saudi Arabia after journalist Jamal Khashoggi was murdered in Saudi Arabia's Istanbul consulate: with kid gloves. He even approved sharing nuclear energy technology with Saudi Arabia without any kind of holdup. If he's that flippant about hacking up a Washington Post columnist with a bone saw, can anyone seriously believe that he's hypersensitive about hypothetical corruption in Ukraine by a president who had only been in office a few months?
Jordan pretends to think so, and he wants the whole country to swallow this farce. But the real farce was when Jordan led a pack of Republican strays to barge into the closed impeachment hearings that preceded the public hearings. The pack claimed that the inquiry was being held in a supersecret star chamber, but Jordan and others, as members of Congress, already had total access to the hearings. It was really nothing but a stupid publicity stunt. Even Lindsey Graham called the committee crashers "nuts."