Politics
Asshole of the Month: Heather Nauert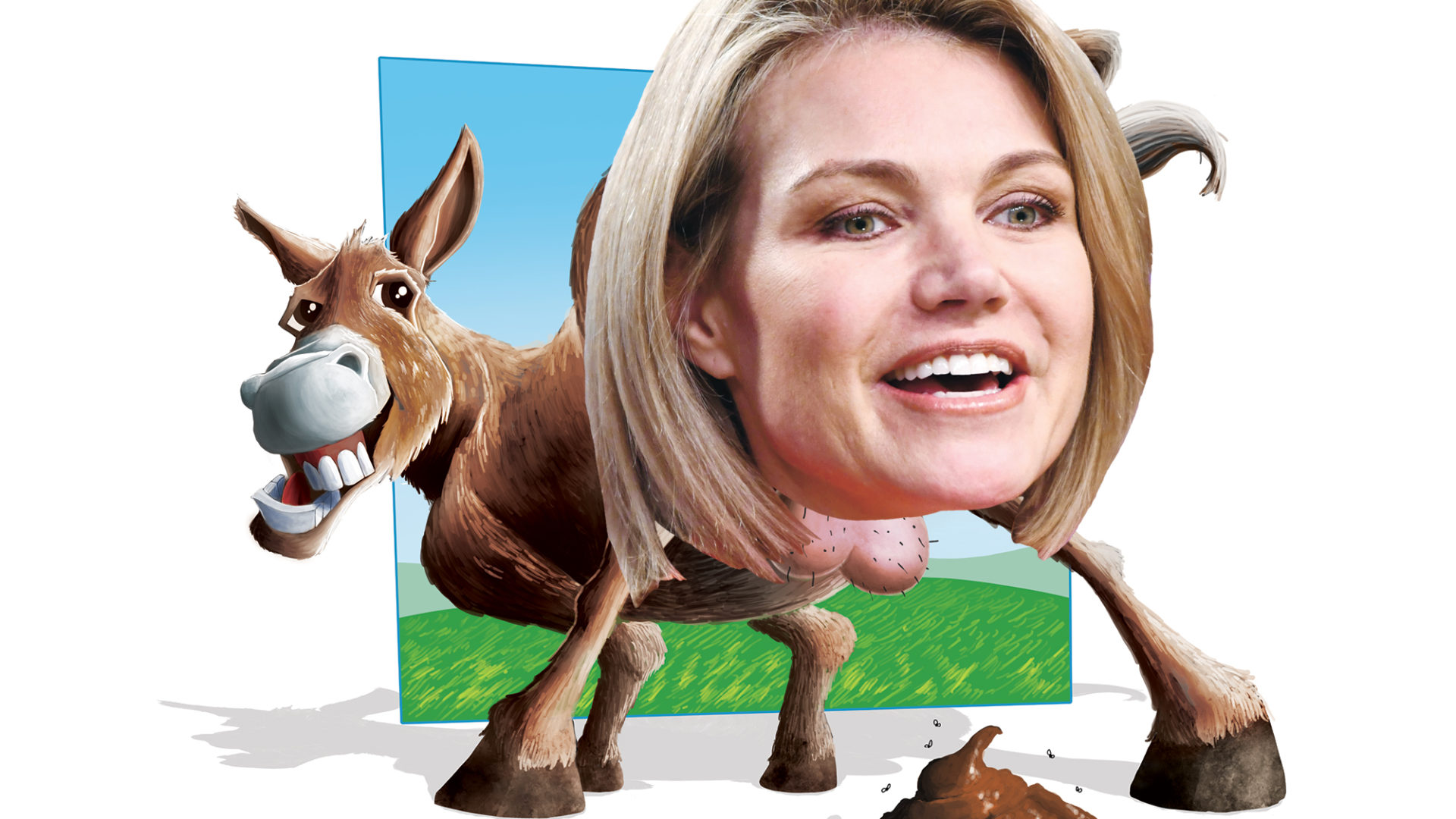 It's finally dawning on more and more Americans, even die-hard Trump supporters, that the Donald's administration is nothing more than a nonstop reality-TV show modeled exactly after the big hit that made him famous. The Apprentice Live is now governing the whole nation. In two years Trump has overseen a record-setting 65% White House staff turnover, with department heads and subordinates alike fired—or quitting once they've suffered enough stupidity, ignorance and megalomania. The main requirement for job security? Kissing the boss's big, bloated ass with slavish sincerity.
Pushed out last March, Secretary of State Rex Tillerson described Trump as "a man who's pretty undisciplined, doesn't like to read, doesn't read briefing reports, doesn't like to get into the details of a lot of things." Tillerson has also reportedly referred to the President as "a fucking moron."
But the Moron in Chief has a whole network of butt smoochers at Fox News—the farm club for his major league team in D.C. The most devoted brownnosers ooze their love on Fox & Friends, where Trump found his nominee to replace Nikki Haley as ambassador to the U.N. From the inexhaustible Blond Brigade of right-wing pundettes comes longtime Fox News personality Heather Nauert, billed as a "GOP consultant" or "GOP strategist," even though she has never consulted or strategized for any politician or election in her life.
The nomination was met with incredulous jeers. Senator Chris Murphy said it best: "She has no meaningful experience in the government. She is clearly not qualified for this job, but these days it seems that the most important qualification is that you show up on Donald Trump's TV screen." Even Heather herself couldn't believe it; reportedly she told associates that she was shocked by the nomination and recommended a colleague instead. No, it wasn't just playful humility; she knew she'd be in over her head.