Politics
Asshole of the Month: Brian Kemp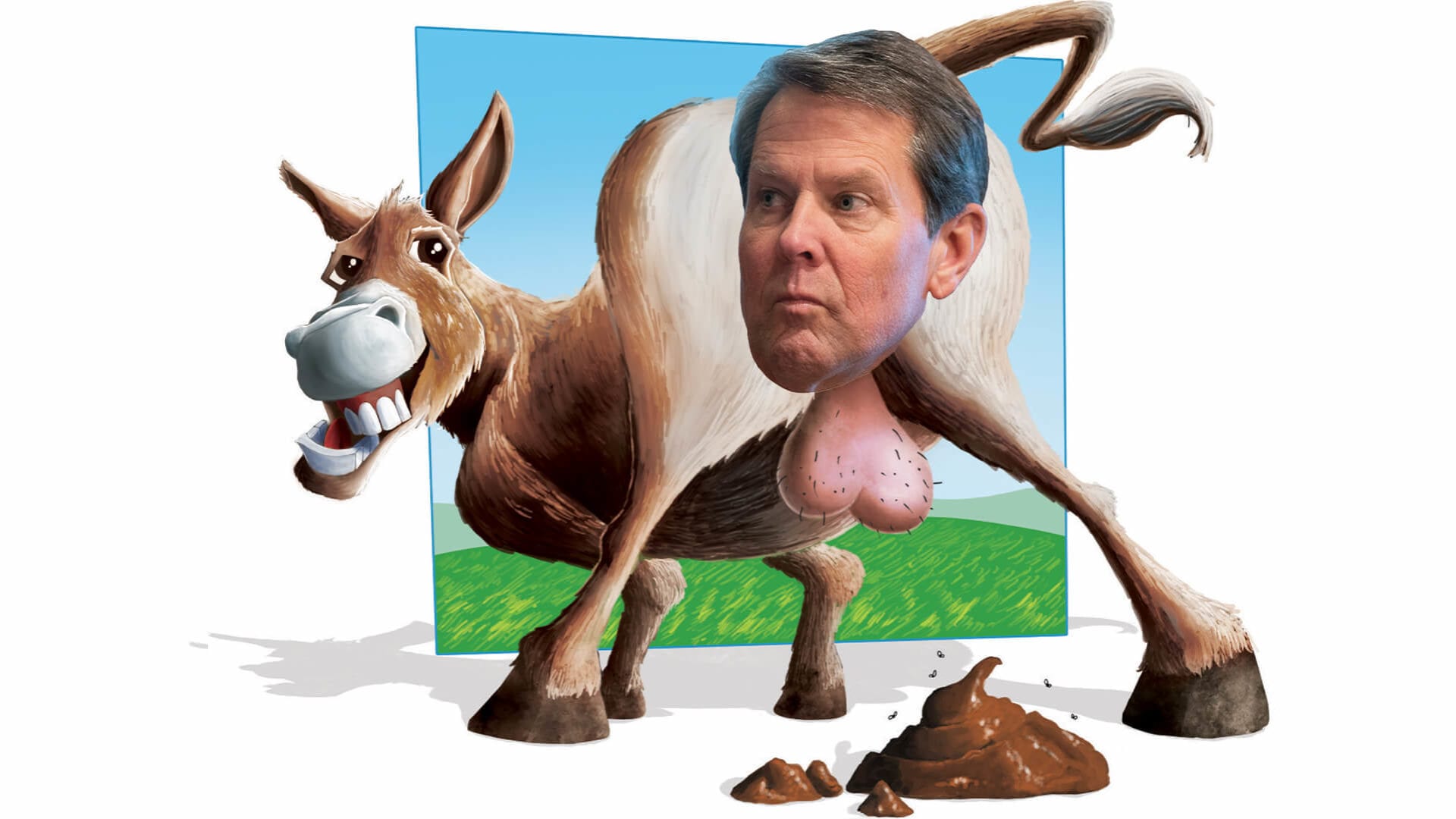 The rise of Donald Trump inspired a small army of conservative dimwits and grifters to follow in his footsteps. If such an ignorant buffoon could gain the highest office in the land, then any damn fool could run for higher office with a chance of winning. A prime example is the current Republican governor of Georgia, Brian Kemp.
Unlike Trump, Kemp did have some political experience to fuel his ambition: He served in the Georgia state senate for four years before becoming Georgia's secretary of state from 2010 to 2018, when it dawned on him that he could be governor material and threw his hat in the ring. His hero, Trump, even endorsed him in the Republican primary. There was one big roadblock in his way, however: Georgia has one of the highest African-American populations in the country, at around 30%, and about 90% of African-Americans vote Democratic most of the time.
Worse, Kemp's Democratic opponent was Stacey Abrams, a black woman—meaning black voters would be especially motivated to get to the polls in droves and vote not only for her, but other Democratic candidates as well. It was looking like a nightmare scenario for Republicans in deep-red Georgia.
But Kemp had an ace up his sleeve: As acting secretary of state, he was the top official overseeing the election. Former President Jimmy Carter, the Georgia NAACP and Common Cause all demanded that Kemp resign as secretary of state while he was running for governor—like a judge recusing himself from a case in which he has a private interest. But Kemp refused and set about completing what he started in 2010: the most naked, outrageous spree of voter suppression in American history—Jim Crow 2.0.