Politics
Asshole of the Month: Bill Cosby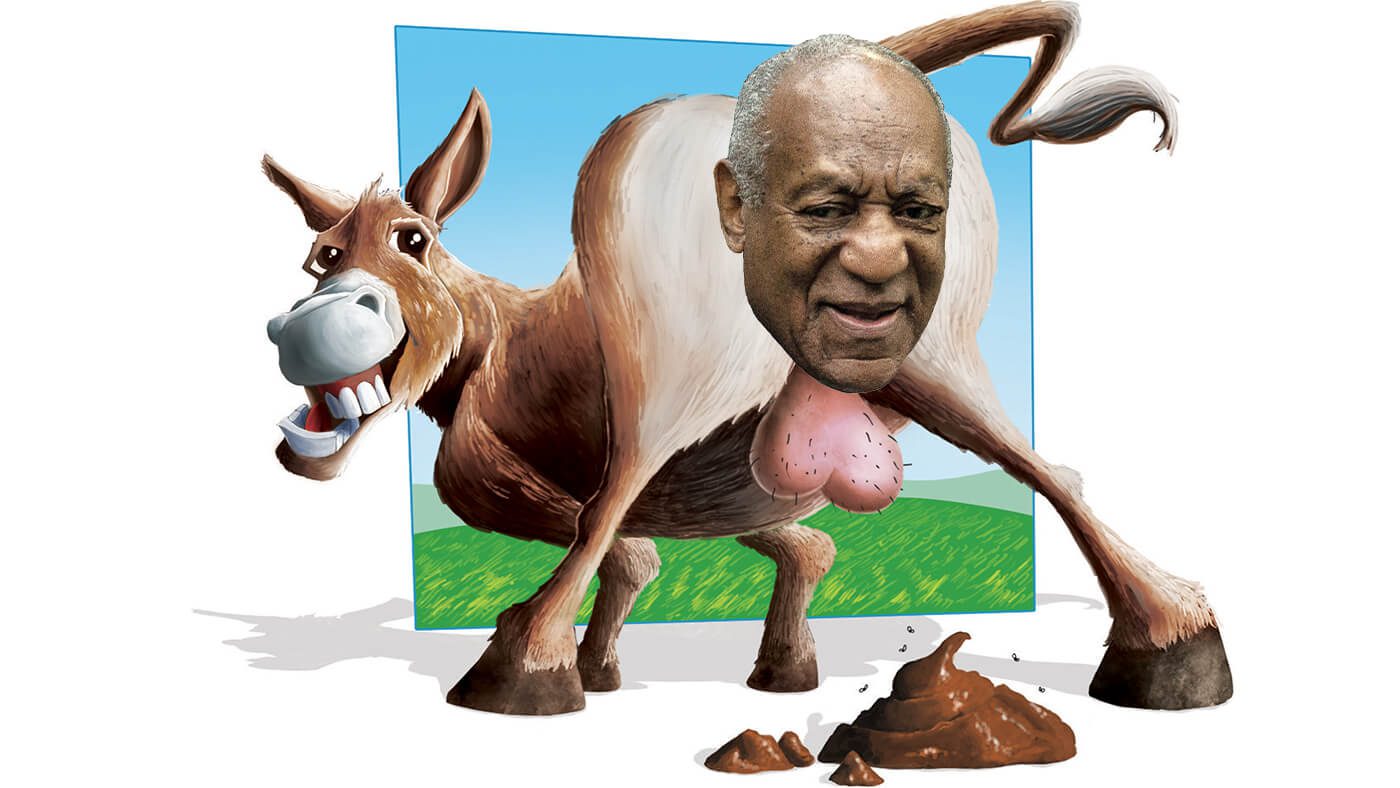 The rise, fall and now supposed redemption of Bill Cosby—he was released from prison in late June after serving three years for sexual assault—is a complex story about the evolving emancipation of two defining identities in American culture: race and gender.
For unfamiliar Millennials and the generations beyond, and boomers with bad memories…Bill Cosby was the Jackie Robinson of prime-time TV. Before Cosby, TV had not progressed far beyond the days of Amos 'n' Andy, when Blacks were universally portrayed, if at all, as menial servants, criminals, pimps, fools or clowns. But inspired by the '60s civil rights movement, the new TV crime show I Spy debuted in 1965, costarring white Robert Culp and Black Bill Cosby as the lead characters. Some die-hard racist stations in southern states—Alabama, Florida and Georgia—refused to carry the show. But Cosby ended up winning three consecutive Emmys for best actor, including the first ever for an African-American. Accepting his third Emmy, Cosby said, "Let the message be known to bigots and racists that they don't count!"
After this breakthrough triumph, he went on to become one of the most popular and prolific American comedic entertainers in the following decades, with his animated kids' show Fat Albert and the Cosby Kids, running from 1972 until 1985, and the hit sitcom The Cosby Show, rated the number-one show in America from 1985 to 1989. On that show he played Dr. Cliff Huxtable, a well-to-do physician with a large, charming middle-class family. He was known as "America's Dad." It's safe to say that Bill Cosby probably did more to raise the image of and reduce prejudice against Black Americans than anyone since…well, Jackie Robinson. But there was a hidden side to Cosby that would only come to light years later—behind the pleasant "America's Dad" mask lurked a serial rapist.