Politics
Asshole of the Month: Andrea Tantaros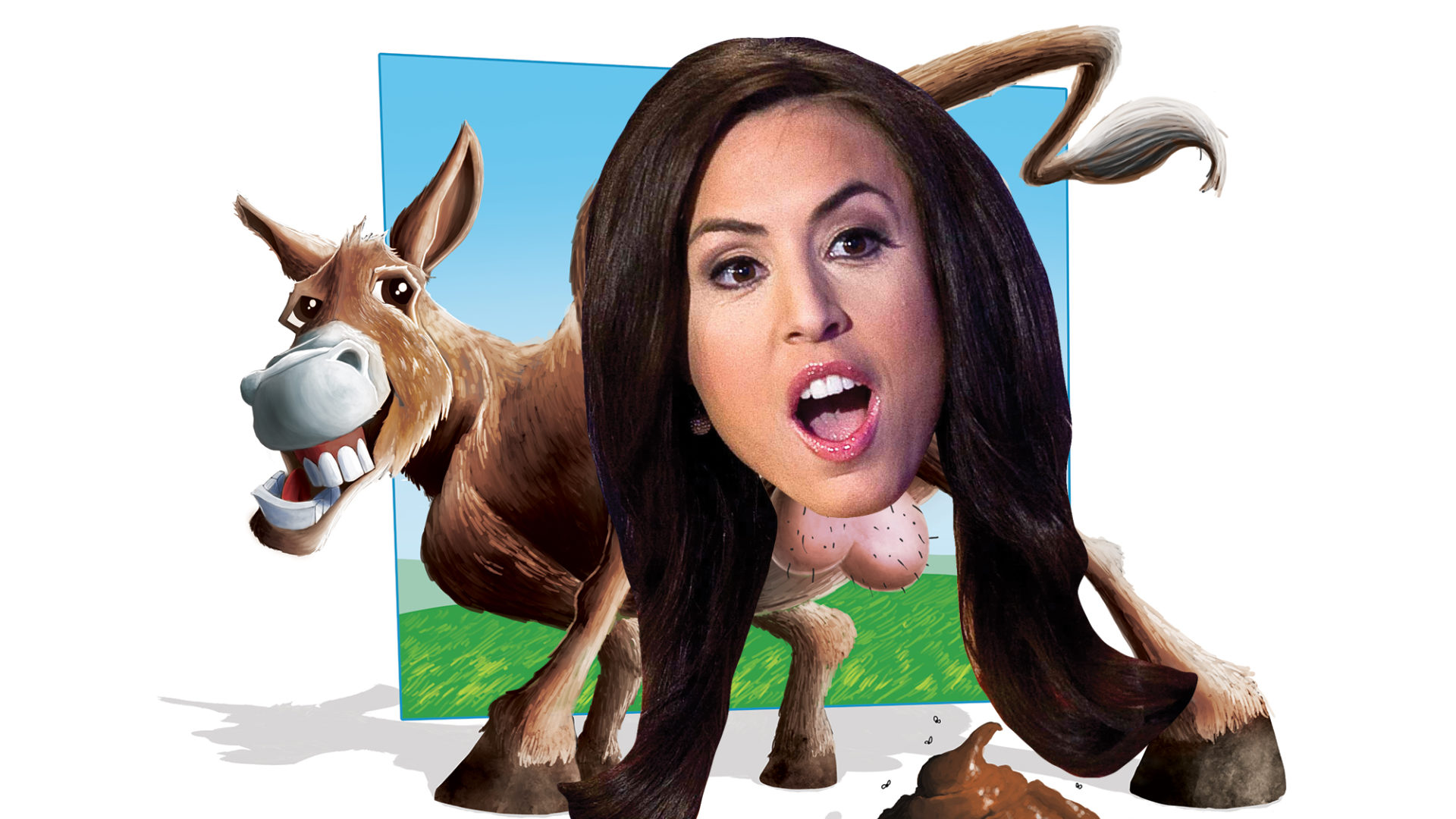 This month's assholette is only 35 years old, which is like puberty for the true shit heel. Assholes get more bitter and twisted over the years, eventually piling up more hemorrhoids of hate than any ointment could ever remedy.
This Fox News floozy is well on her way to that fate. But since she's only just recently emerged from her propaganda training, she offers us a prime opportunity to examine the creation and nurturing of a real colossal cunt.
It's hard to say whether a bona fide Asshole crawls out of the womb like the baby from It's Alive! or becomes a monster through careful nurture. But Tantaros's personal history suggests that she innately possessed the sour clay necessary to mold her sociopathic mind. Straight out of college, she was drawn to the Washington, D.C., GOP like a Greek goddess who couldn't wait to slum-fuck with the mortals. She played press secretary and campaign wonk to the Republican leadership, figuring out quickly that her opportunism and moderately fuckable good looks would be best served in the low-expectation field of media strategy.